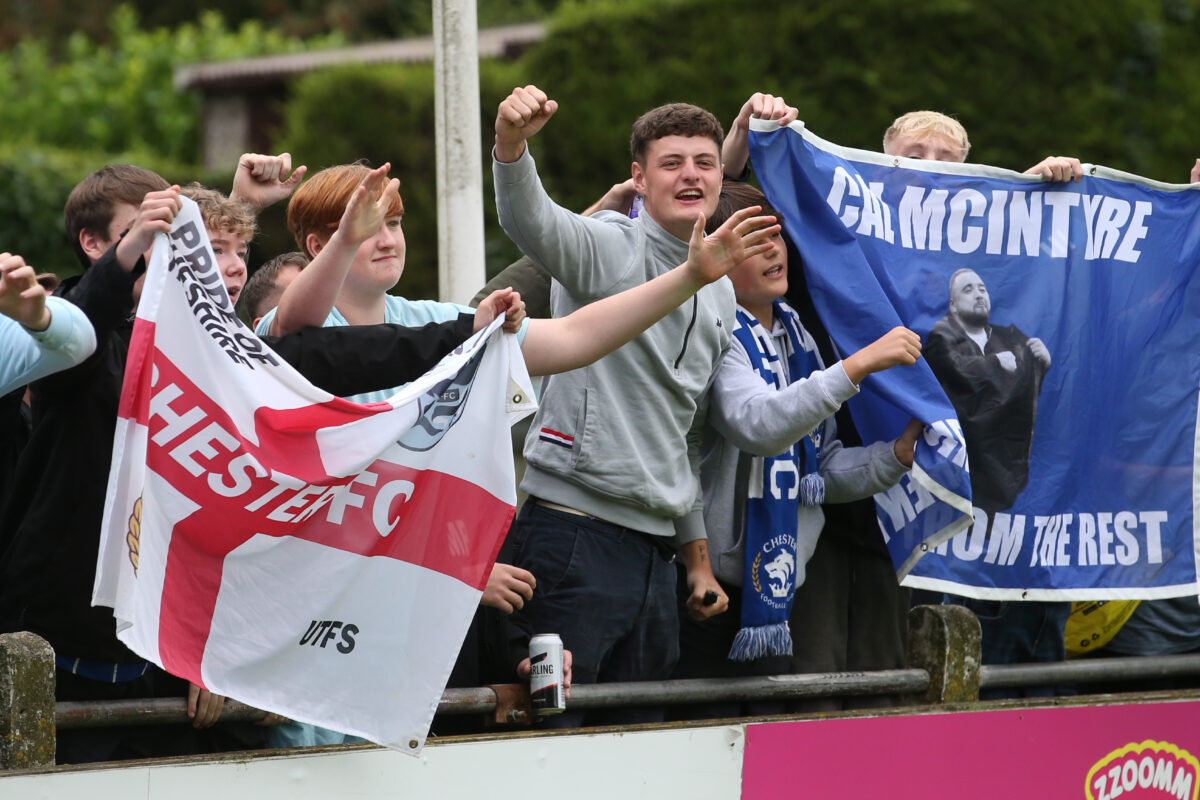 First Team Squad make Cestrians 1885 donation!
The First Team Squad have donated their FA Cup bonuses from Saturday's win to Cestrians 1885.
Our 3-1 victory over Tadcaster Albion saw the Blues advance to the Third Qualifying Round, and the players quickly made the decision to contribute their winnings to the supporters group.
Cestrians 1885 follow the team home and away, and all money raised goes towards flags and banners for displays – which continue to generate a magnificent atmosphere on the Harry Mac.
Club Captain George Glendon said: "As always, we really appreciate and love the support, commitment and following in your numbers that you give to us all the time.
"We want you to know that it doesn't go unnoticed and the special bond that we have between supporters and players is like no other.
"As a team we decided to take our FA Cup bonus that we received from Saturday's game and give it to Cestrians 1885.
"We can't thank you enough for the support we get every season week in, week out.
"Up the Seals!"
Manager Calum McIntyre added: "As a group of players and staff, we massively value the passionate support we receive from our supporters at home and away.
"The last 12 months has seen a massive rise in home attendances, some superb away followings and a notable improvement in the atmosphere at the Deva Stadium.
"That atmosphere plays its part in our successes and the Cestrians 1885 group have been a huge part of this. The players wanted to recognise that support with a gesture of their own and I think that sums them up really as a group of people.
"They're a genuine bunch of players. They're real people and they want what our supporters want, success for this football club.
"We really are in this together and I hope our supporters recognise that."