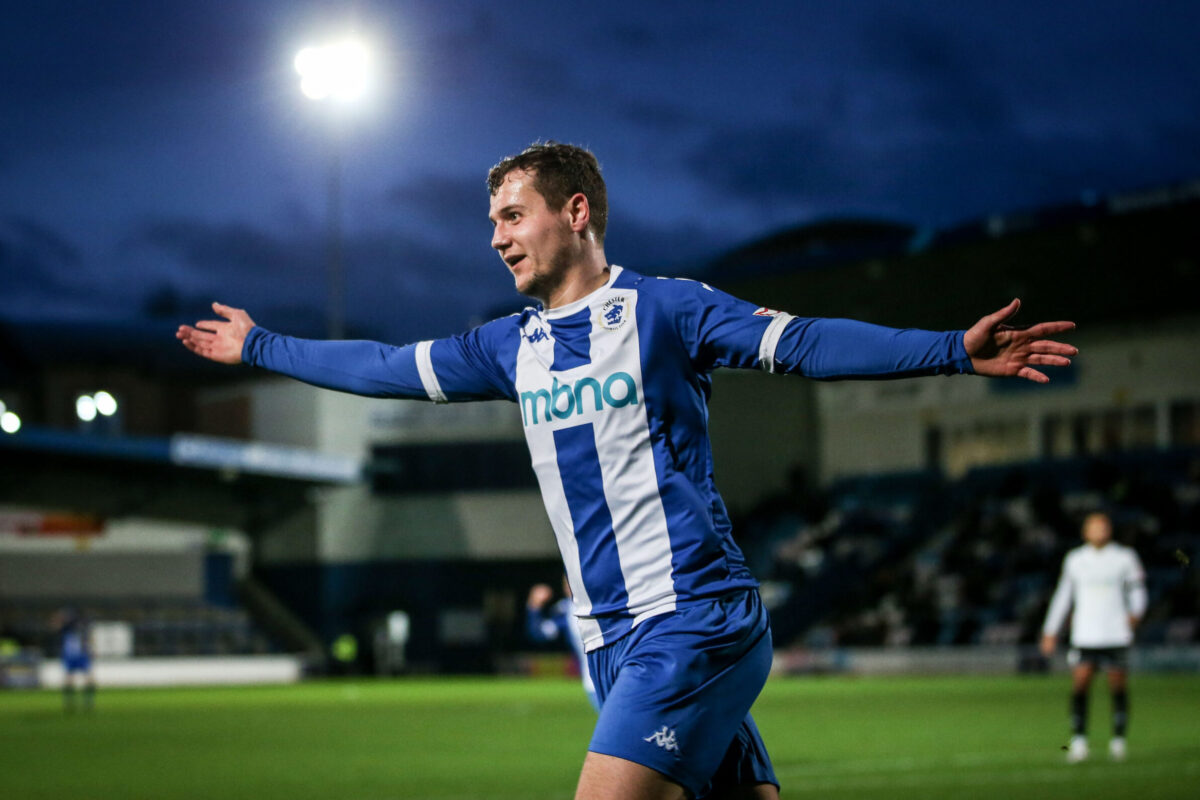 FIXTURES | Chester FC to visit Macclesfield during pre-season!
Chester FC will face the reformed Macclesfield FC as part of our pre-season preparations next month!
The Blues visit the Leasing.com Stadium on Friday 23rd July, kick off at 7.45pm.
Ticket details including prices will be released in due course. We would advise supporters to keep an eye on Macclesfield's social media channels for further updates.
The Silkmen have been accepted into the North West Counties Premier Division for the 2021/22 campaign.
Chester FC Pre-Season schedule so far…
Saturday 3rd July | Elton Vale vs Chester FC | Elton Vale Sports Club, 2pm
Sunday 11th July | Clitheroe vs Chester FC | Shawbridge, Midday
Saturday 17th July | Chester FC vs Bury AFC | Deva Stadium, 3pm
Tuesday 20th July | Northwich Victoria vs Chester FC | Wincham Park, 7.45pm
Friday 23rd July | Macclesfield vs Chester FC | Leasing.com Stadium, 7.45pm
Saturday 24th July | Radcliffe vs Chester FC | Neuven Stadium, 3pm
Tuesday 27th July | Trafford vs Chester FC | Shawe View, 7.45pm
Saturday 31st July | Chester FC vs Fleetwood Town | Deva Stadium, 3pm
Wednesday 4th August | Chester vs Bolton Wanderers | Deva Stadium, 7pm
Saturday 7th August | Nantwich Town vs Chester FC | The Weaver Stadium, 1pm