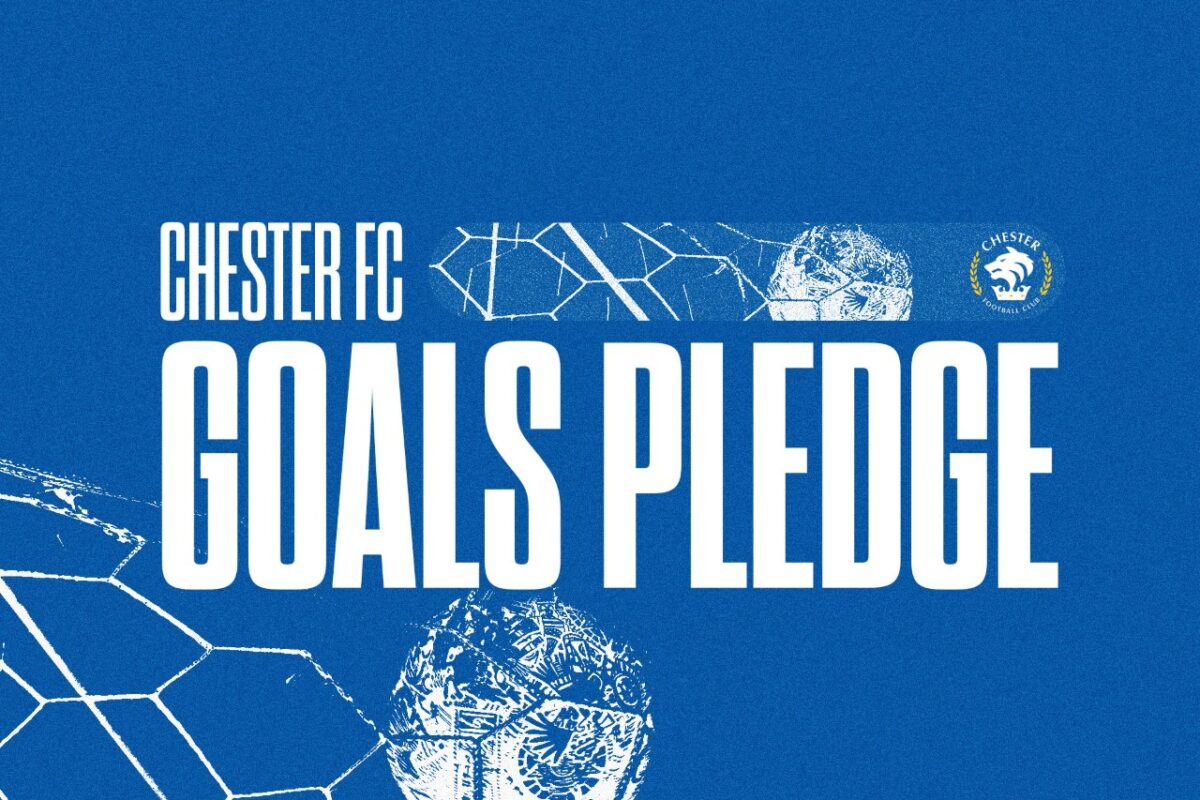 FUNDRAISING | Chester FC Goals is back for 2021/22!
Today we announce your chance to help raise funds for the Blues via our Sponsor-A-Goal scheme, Chester FC Goals.
Last year, even though the season ended very early, over £500 was raised via the scheme which is really easy to take part in.
Whilst the main pledges are for goals scored by Chester FC, you can pledge anything you like! For example:
Goals scored by the team or an individual player
penalties scored
goal difference
points achieved
hat-tricks
clean sheets
penalties saved
Pledges can be for any amount. £1, £5… it's your choice. All National League North games, plus FA Cup and FA Trophy matches are included.
Simply email chesterfcgoals@gmail.com with your pledge info or message @chesterfcgoals on Twitter and we'll be able to set it up from there.
As our league opener has been postponed, we'll be getting underway next Saturday when the lads take on Farsley Celtic in the National League North.
GDPR Notice: Details of pledgers will be held by the administrators of the scheme on a password protected device. Information held will be used solely for the administration of the scheme.