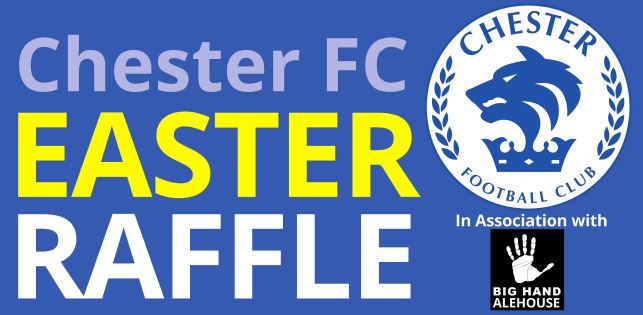 FUNDRAISING | Easter Raffle Draw Delayed
The Board of Chester FC have decided to delay the draw for the 2020 Easter Raffle.
Due to the measures currently in place to manage the Coronavirus pandemic, it has been decided that it would not be practical to carry out the draw and then manage the distribution of the prizes.
The intention is for the draw to take place at some point in the future when normality returns but it is impossible to say when at this time.
In the meantime, it is vital that the club continues to generate income and the sale of Easter Raffle tickets is one way to do this. They can be purchased online at https://www.chesterfcretail.com/products/easter-raffle-ticket
For those who have already sold tickets, they can be posted to the stadium along with a cheque made payable to Chester City Supporters' Society Limited. Although the office is not open, mail is still being collected on a regular basis.