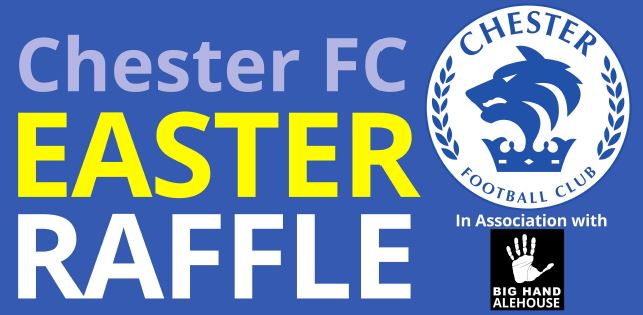 FUNDRAISING | Easter Raffle Launched
Tickets for the 2020 Chester FC Easter Raffle are available at the club's office from today (5th March).
The draw will be made on Easter Monday, 13th April. First prize is £1,000.
Tickets will also be available from the CFU gazebo at selected home games. For supporters living further afield, a mailshot to Exile members is planned.
The full, and ever growing, prize list is available to view here.
Please get involved by buying tickets and selling them to family, friends and work colleagues as this is an important source of income for the club.