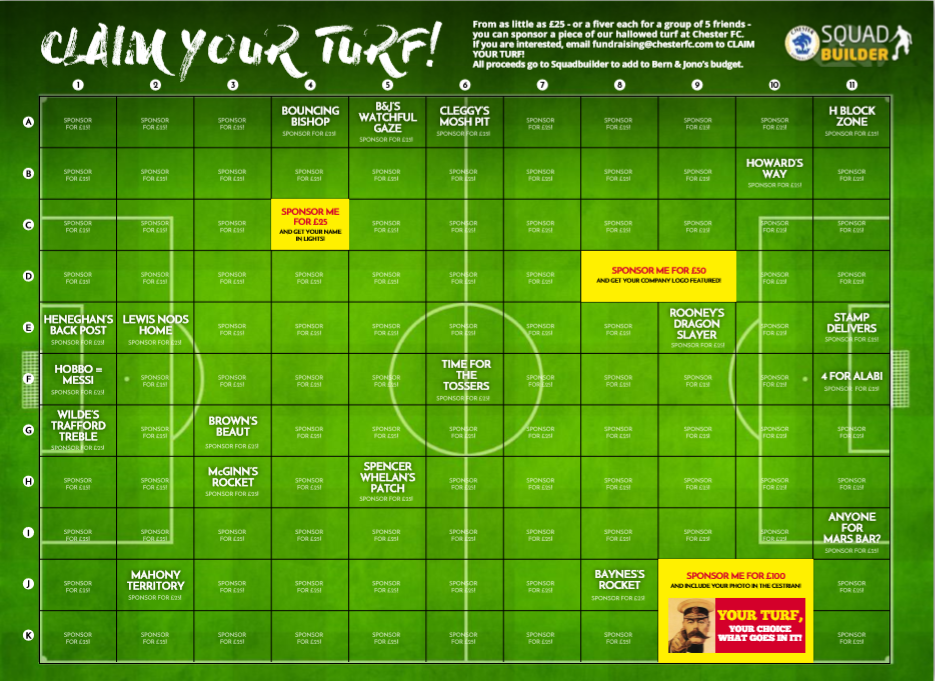 FUNDRAISING | Introducing Claim Your Turf!
Chester FC have launched a new initiative – Claim Your Turf!
This is an opportunity for you to name a section of the pitch at the Swansway Chester Stadium. Your name will appear in every match day programme and on the club's website. At the end of the season, you will be invited to a function during which Turf Owners will have the opportunity to stand on their section of pitch while a commemorative photograph is taken from high above.
We have already named a few sections of the pitch where memorable events have taken place. Fans are welcome to sponsor one of these or name their own plot.
Email fundraising@chesterfc.com.
The cost is £25 per plot (inclusive of VAT). Adjacent areas can be purchased on a pro-rata basis. All proceeds go towards Squadbuilder.
Why not get together with family or friends to Claim Your Turf!