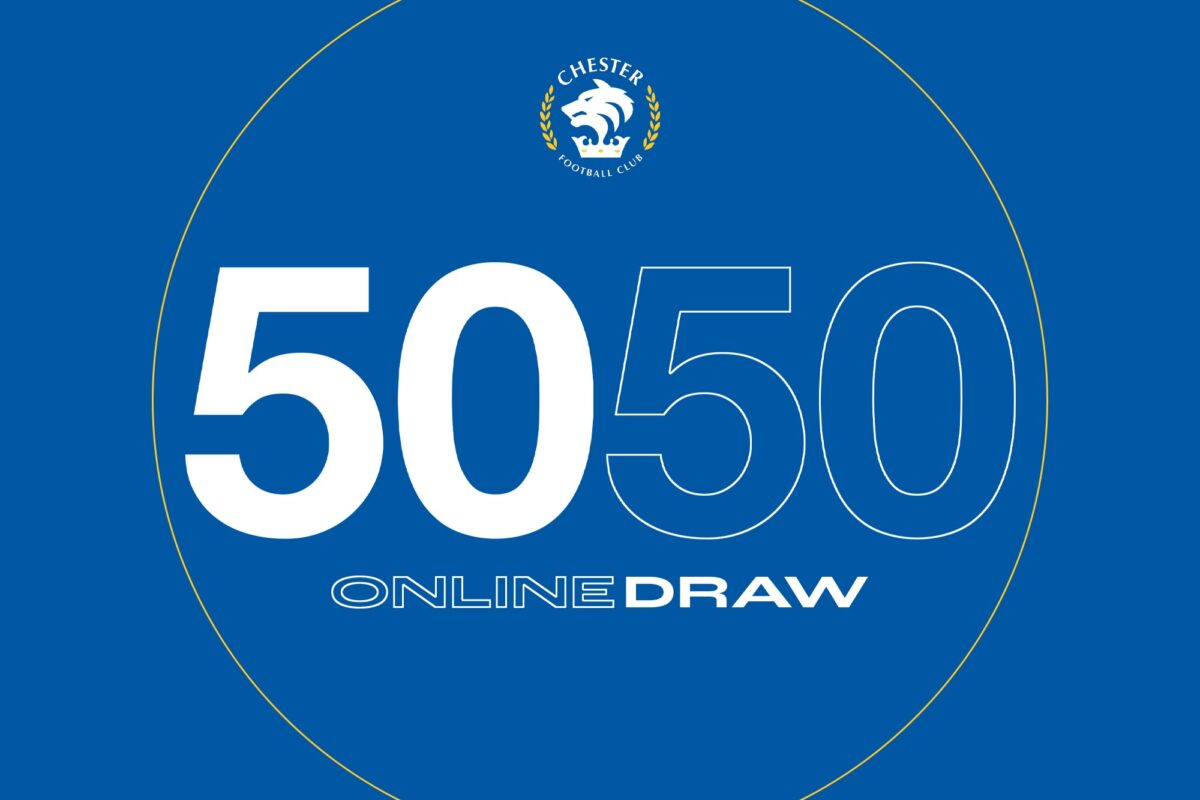 FUNDRAISING | Online 50-50 draw launched!
Chester FC are delighted to announce the launch of our online 50-50 draw for 2021/22!
Following feedback received from fans who weren't able to attend our home matches but who wanted to contribute towards the club's fundraising efforts, we have created an online draw where you can win 50% of the proceeds whilst helping the Blues at the same time.
The online 50-50 is separate to the matchday draw which will continue to run inside the Deva Stadium on home matchdays.
Everyone that enters the online 50-50 throughout the season will also go into a special prize draw to win one of three prizes including the chance to win one of the first 2022-23 home shirts which will be voted on and produced in early 2022.
Other prizes include VIP experiences at the Deva Stadium for a home match for 2022-23.
Jeff Banks, Director of Fan Engagement said: "We have received a number of messages from fans asking if they could help contribute on matchdays despite not being able to make the game, or being exiled away from the City, and so a great deal of thought went in to coming up with a competition where those fans could win prizes as well as helping fundraise for Chester FC at the same time, and so the Online 50-50 is launched!"
To take part in the draw, which is now live: CLICK HERE!
The first draw will close at 4pm on Saturday 28th August with the winner announced on our social media channels.
Good Luck!