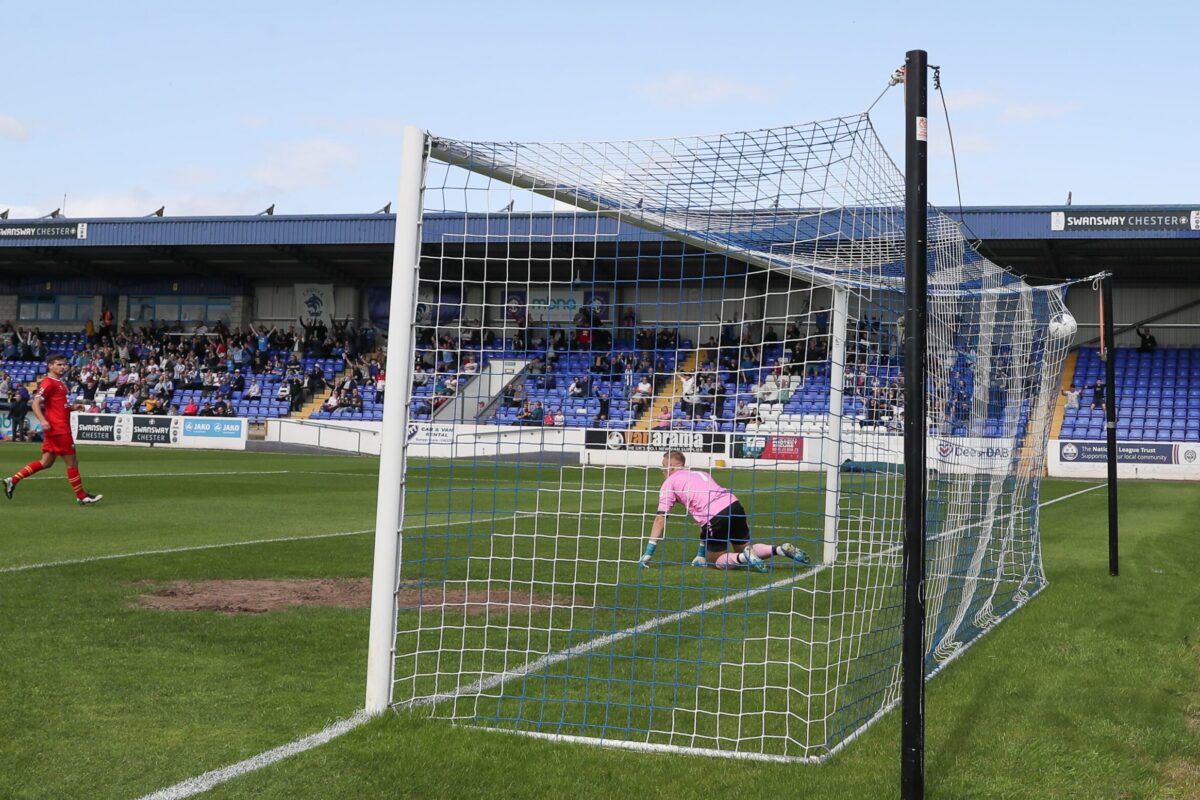 FUNDRAISING | Sponsor A Goal is back for 2020/21!
Make Matchday even more exciting this season by getting involved with our Sponsor a Goal pledge scheme which helps raise valuable funds for the Squadbuilder initiative.
Tonight sees the Blues in action at Kidderminster and we are inviting pledges of all kinds relating to both the whole season and also tonight's game itself!
You can pledge for anything you like, for example:
• Total amount of goals scored in the season by Chester FC
• Goals scored by the team or an individual player
• Penalties scored
• Chester wins
• Points achieved
• Hat-tricks
• Clean sheets
• Penalties saved
If you would like to pledge an amount for anything other than the above then simply email chesterfcgoals@gmail.com with your contact details and pledge info, or you can tweet us via @chesterfcgoals with your pledge.
Pledges can be for any amount. 20p, 50p £1, £5… it's your choice. All National League North games and FA Cup & Trophy matches are included.
GDPR Info: Details of pledgers will be held by the administrators of the scheme on a password protected device. Information held will be used solely for the administration of the scheme.
For more details on how to pledge, visit the Sponsor A Goal webpage.