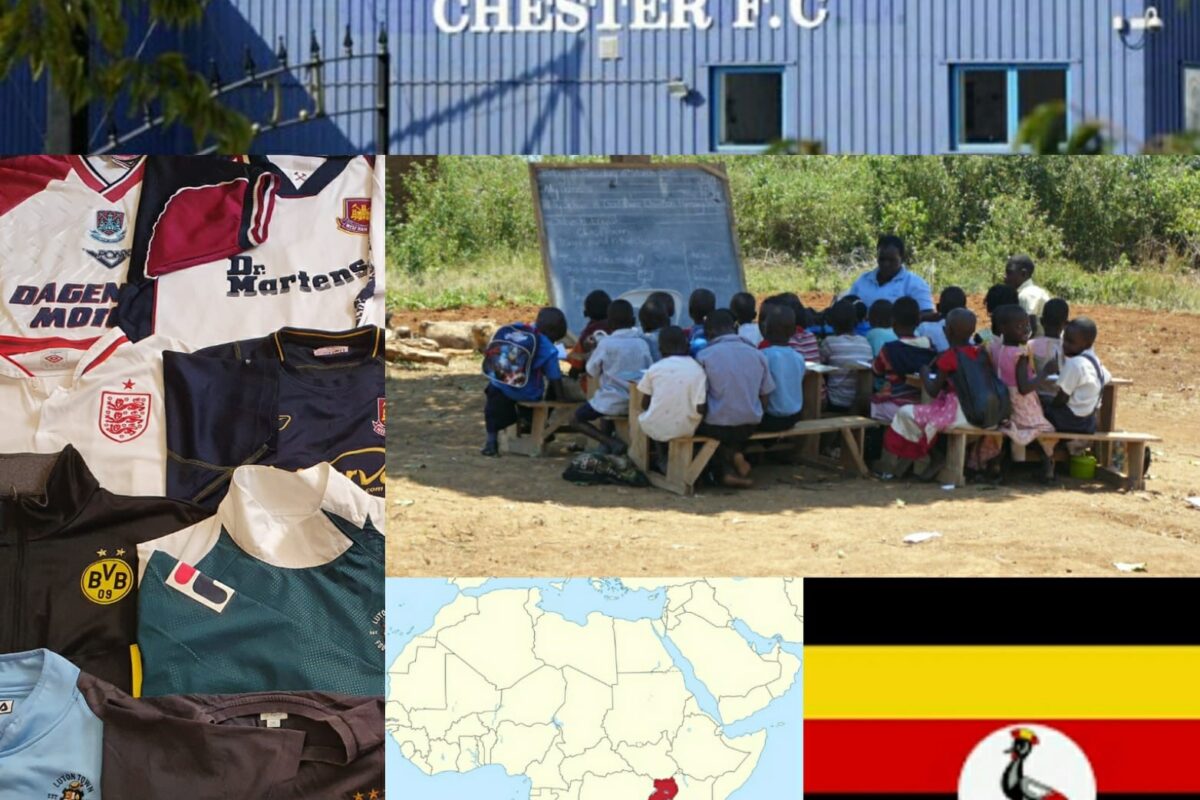 FUNDRAISING | Starbucks and Chester FC team up for football shirts fundraiser
Chester FC and the Starbucks Greyhound Park have once again teamed up for a fundraising initiative, launched today in the store on Sealand Road.
Starbucks Greyhound Retail Park are committed to helping playing their part in helping Chester FC recover from the economic repercussions from Covid19.
One of the many initiative Starbucks at the Greyhound Park are launching under the banner "Greyhound Neighbourhood Hub" is being a donation hub to help a number of local charities and community groups. Dave Pike store manager and his team want pre loved football shirts to be donated to the Sealand Road store. The shirts will then be sold with 50% of the money going to Chester FC and the rest to help fund a school building project in Kalungu, Uganda.
Jeff Banks, Director of Fan Engagement at Chester FC was delighted to work together with Starbucks on this great initiative, "At a time when there is so much uncertainty around which we are all feeling the effects of, it's great to have the business community demonstrate the values of working together and this fundraising scheme will help both children in Uganda as well as Chester FC, simply by donations of unwanted football shirts. I'd like to thank Dave and his brilliant team at Starbucks Greyhound Park for offering their continued support to The Blues."
Simply drop the football shirt(s) of in a bag during the stores opening hours (Mon – Sat 7.30am – 5pm & Sunday 9am – 5pm) You can also donate any unwanted books to be sold in aid of HIP (Head injured People in Cheshire) and clothing for Chester Aid to the Homeless
Don't forget all Chester FC season ticket holders as well as City Fans United membership card holders can get 10% off drinks orders at the Starbucks Greyhound Park store.