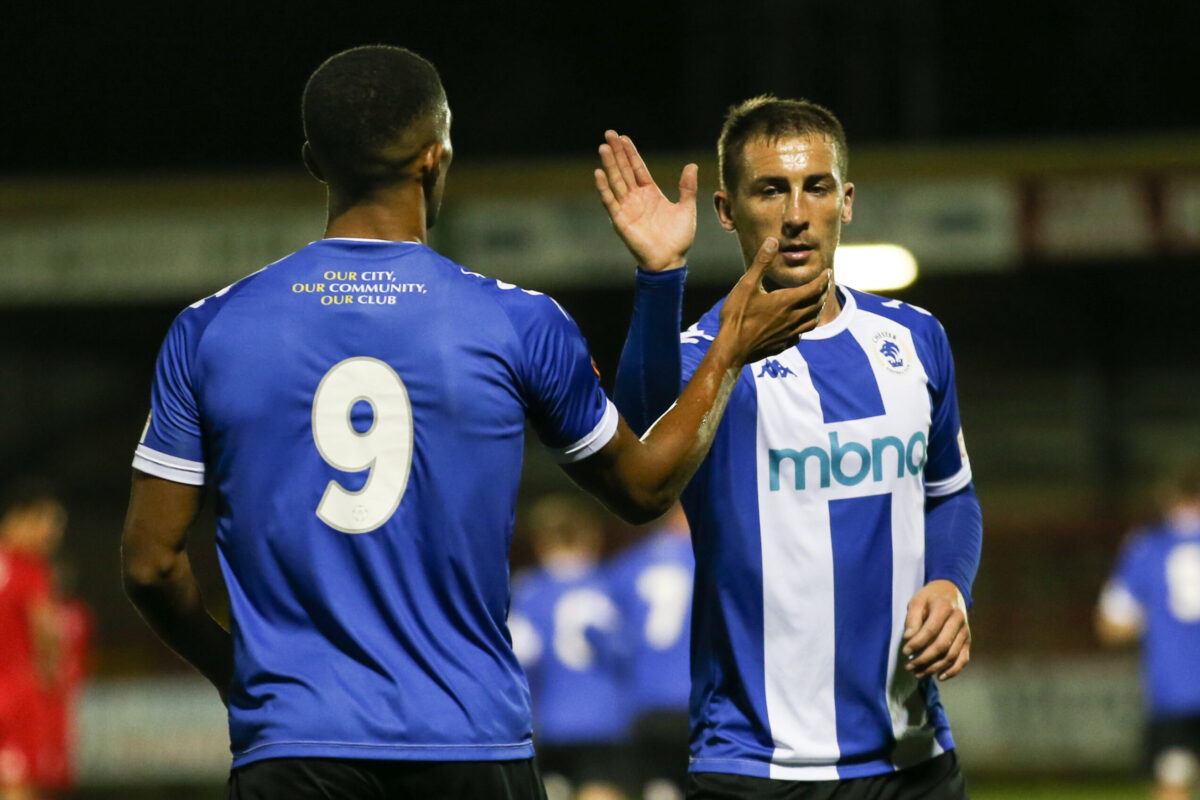 FUNDRAISING | Support Paddy Lacey through his injury!
A fundraising drive has been launched through Just Giving in order to support injured Blues midfielder Paddy Lacey.
Paddy Lacey is a well known footballer within the lower leagues having represented Accrington Stanley, Southport and most recently Chester FC in the National League North whilst looking to launch a promising boxing career.
Paddy joined Chester FC prior to the commencement of the 2020/21 season, initially playing for free given the significant financial challenge the Club found itself in the wake of COVID-19 and as he looked to secure a return to Football.
Unfortunately on Boxing Day during Chester's away at AFC Telford Paddy suffered significant knee injury rupturing his ACL which now requires immediate surgery followed by a period of rehabilitation.
This means that not only will he be unable to resume playing football until this period of rehabilitation is complete it also restricts his ability to work outside of Football during a time of great uncertainty both within lower league Football and wider society.
Whilst Chester FC continue to support Paddy during his recovery neither they, or any insurance, are able to cover the cost of the operation or other loss of earnings as such any contribution is welcome to support Paddy.