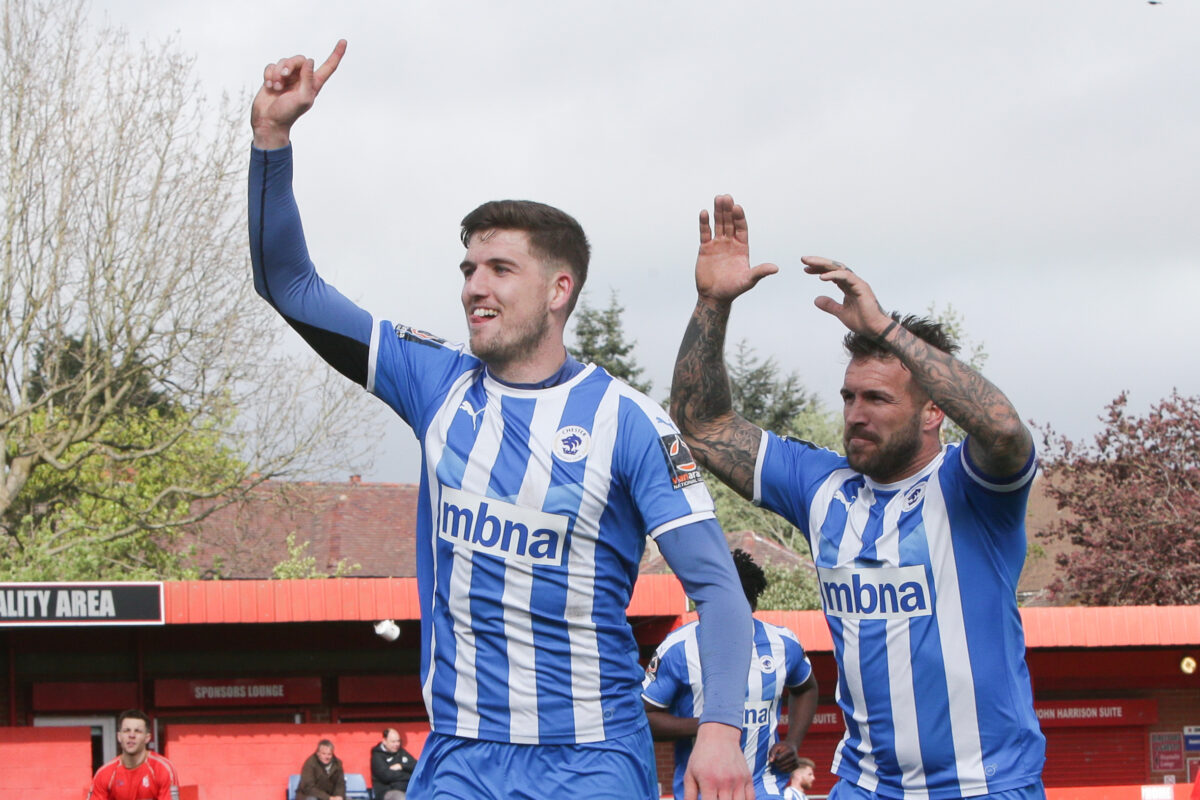 INTERVIEW | George with message for Blues ahead of Early Bird deadline
Chester FC striker George Waring has spoken on the importance of the fanbase ahead of a big season of National League North action – and it starts with Season Tickets!
The 24-year-old, from the local area with family that support the Blues, knows just how critical the fans can be in terms of a possible promotion push for 2019/2020.
With the Early Bird deadline this Friday, at incredible value for money, George had this to say:
"I think with any club which has been successful you can see the impact the fans have.
"If you can get behind the team and the team play football then it can really build momentum, so we're going to need a lot of that this season.
"Anyone that can come down would be great. I've seen the Early Bird offers and they are fantastic – the support is really, really important to us.
"We're very thankful for it and we want as many down here as possible."
Waring joined the Blues in January following his release from Tranmere Rovers and ended the season with a decent return of five goals in just nine starts in the blue and white stripes.
The frontman has already nailed down his targets ahead of the new season.
"I was really happy with the way I finished the last campaign. I'm just hoping to hit the ground running next season now.
"I look at goals per minute, I'm quite busy with stats and things like that personally. It would have worked out at 15-20 goals over the course of last season.
"So really that has to be my target for next season, 15 goals at a minimum."
It's not just personal targets on the agenda for George, he fancies our chances under Bern and Jonno for the upcoming season, kicking off at the start of August. It could be one to remember.
He said: "We want to go at least one better – maybe even two better! Play-offs would be great, but we also have to believe we can win the league.
"Going forward play-offs are a minimum, but we will all be confident we can win this division."
CLICK HERE FOR MORE SEASON TICKET INFO – EARLY BIRD DEADLINE THIS FRIDAY!