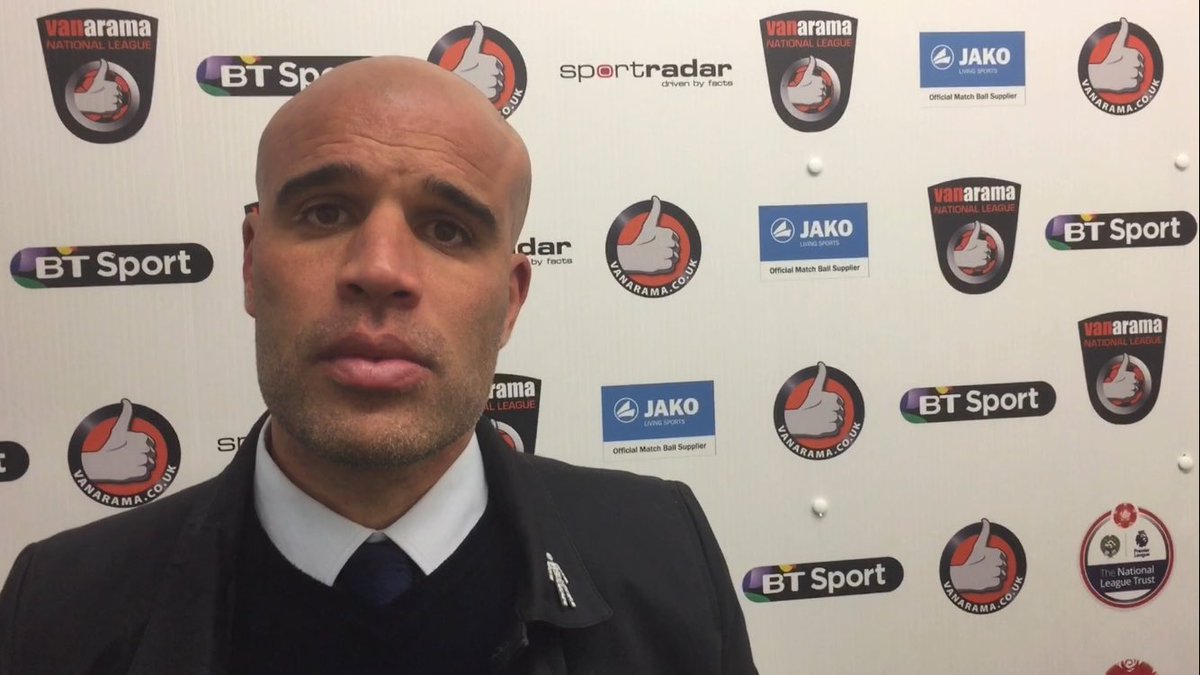 INTERVIEW | Marcus Bignot: We have shown how close we are
Article by Matty Perry
Blues boss Marcus Bignot believes his group have shown how close they are to getting positive results following their disappointing defeat to Dagenham and Redbridge last Saturday.
The Chester manager faces his former club Solihull Moors in their next National League fixture and aims for all three points to raise the confidence of the team.
He said: ''We've shown how close we are. We have to make sure we maintain the standards that we showed in the first half as there is a lot of work that goes into that.
''Since I have been here we have had blips – but we have always bounced back as we have not lost back to back league games.
''It is important that we do not lose against Solihull Moors but it is more significant that we get a much needed three points for the confidence of the group.''
Last time out the Blues lost 4-0 to Dagenham and Redbridge in what was a disappointing second half collapse – but despite the loss Bignot has taken positives from the game in what was a demanding week of National League action.
He added: ''We can't forget the first 45 minutes we put in. I was really pleased with the first half as we went into half time with full confidence.
''I thought we had our moment of luck when they missed their penalty. But we shot ourselves in the foot and then the confidence was drained out of the boys.
''It has been a physically and mentally demanding week, but we have had the performances and been so close to getting the results."
Bignot's men have a weekend off from National League duty this Saturday and the Chester Manager believes the break has come at a good time, as his team prepare for the clash with Solihull Moors a week on Saturday.
''This break has come at a good time for us and hopefully we can get some bodies back, we are down to the bare bones.
''It will do us the world of good, in terms of having options and getting more strength, depth and balance to the team.
''It's a much-needed break, both physically and mentally for the group.
''When you're down there it's about the mentality. We have to make sure Saturday was a blip and that's all it is.''