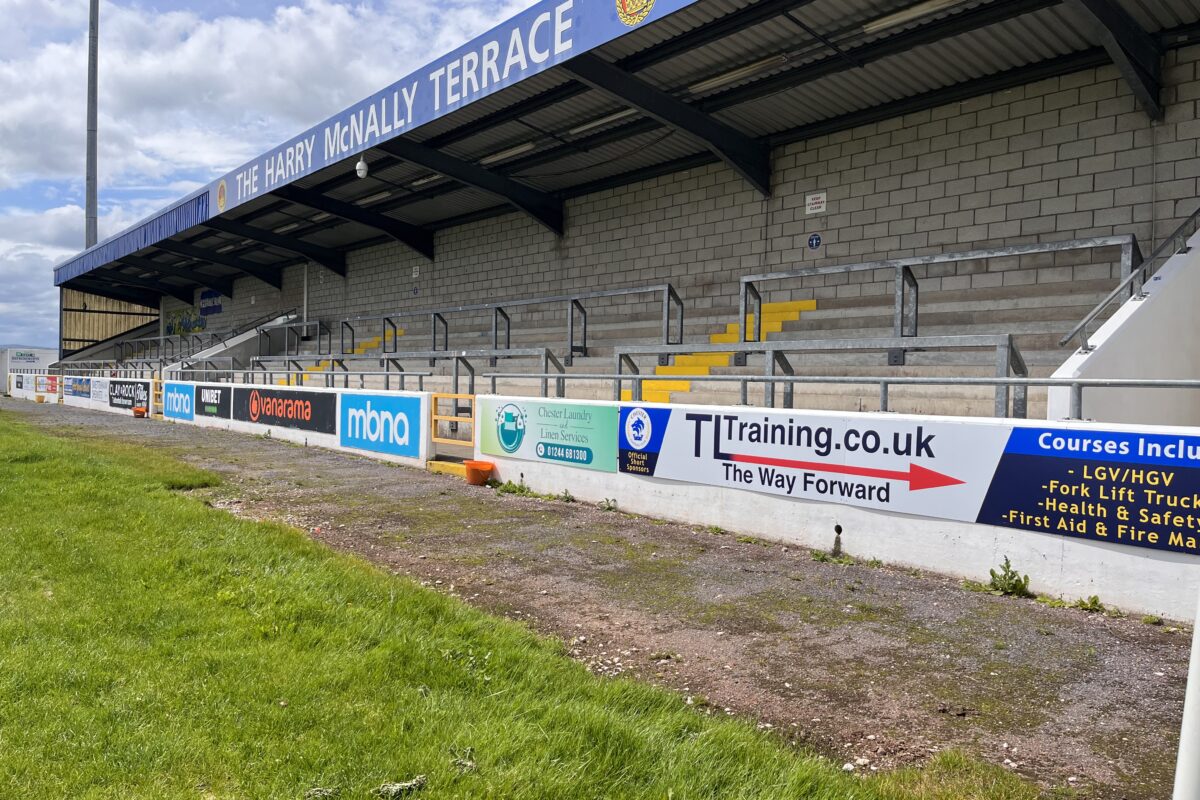 Limited availability remains on groundboards at the Deva!
There's limited availability remaining for Groundboard advertising at the Deva Stadium!
Having pitchside advertising at the home of Chester FC is a great way to gain exposure for your company and show your support for the Blues!
With opportunities to promote to our 2,000+ average home attendance on a weekly basis, as well as an upcoming sold out fixture against Man United XI on 7th August, get your board up ASAP and promote your brand!
There's also exposure through matchday pictures – as well as on our match highlight packages on Chester FC TV.
Premium Groundboard (16ft) – £850+VAT
Standard Groundboard (8ft) – £500+VAT
Interested? Email georgina.slawinski@chesterfc.com or call 01244 371376 today!