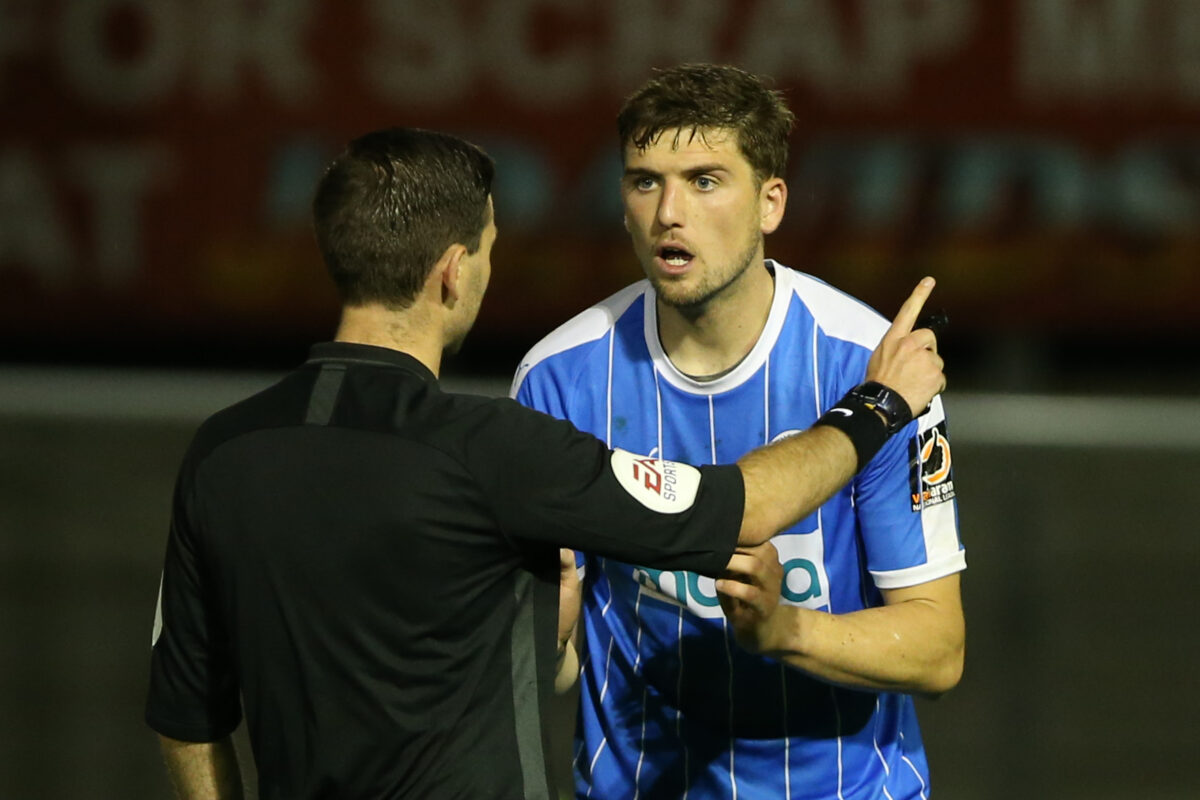 MATCH REPORT | Altrincham 1-0 Chester
Altrincham advanced in the Emirates FA Cup replay this evening at Moss Lane as a 2nd minute header proved to be the difference.
The Robins' James Jones glanced in at the near post inside the first 100 seconds and it proved to be the only goal, but the Blues would feel hard done by as a George Waring header was chalked off early in the second half.
The Blues made four changes from the first game at the Deva on Saturday. Goalscorer Matty Hughes was joined on the bench by Akwasi Asante, Anthony Dudley and Joel Taylor.
Replacements Gary Roberts, Craig Mahon, Danny Elliott and George Waring would be eager to make an impact.
Nevertheless it was the visitors who made the perfect start. A corner whipped in from the right found the head of James Jones (Altrincham's James Jones) to glance into the net at the near post.
But the Blues were quick to respond and create, as crosses from Jackson and then Mahon from a corner almost found unmarked men in the middle. Good work on the right then presented Waring with a chance on the quarter hour mark, but his shot was blocked away from goal.
The first half did settle down somewhat, but both teams had one more glorious opportunity apiece before the interval. First, Waring produced a lovely bit of skill to sidestep his marker, before dragging his shot inches wide of the far post.
Then, on 39 minutes, lovely interchange between Josh Hancock and Jordan Hulme presented the former with a chance – but Russ Griffiths did brilliantly to sprint off his line and make an acrobatic reaction save – before Roberts cleared the rebound off the line.
Controversy shrouded the first few minutes of the second half. A well worked free kick saw the excellent George Glendon clip a cross in for Waring to nod home and send the Blues fans in the way end delirious. However, after a delay of about 30 seconds – the goal was ruled out.
A good spell followed for Bern and Jonno's side. Roberts and Waters both sent in dangerous crosses which were turned away, while at the other end Griffiths made a series of incredible stops to keep the Seals in the tie for the meantime.
Danny Elliott and Waring both wasted good chances in front of goal late on, and the home side held on to advance to face Halesowen in 3QR.
CHESTER: Griffiths, G Roberts, Livesey (Jones 40), Grand, Waters, Jackson, Glendon, Burton, Mahon (Taylor 67), Elliott (Hughes 65), Waring.
SUBS NOT USED: Murray, Asante, Dudley, Thomson.
SCORERS: J Jones 2.
ATTENDANCE: 942 (243 Chester)