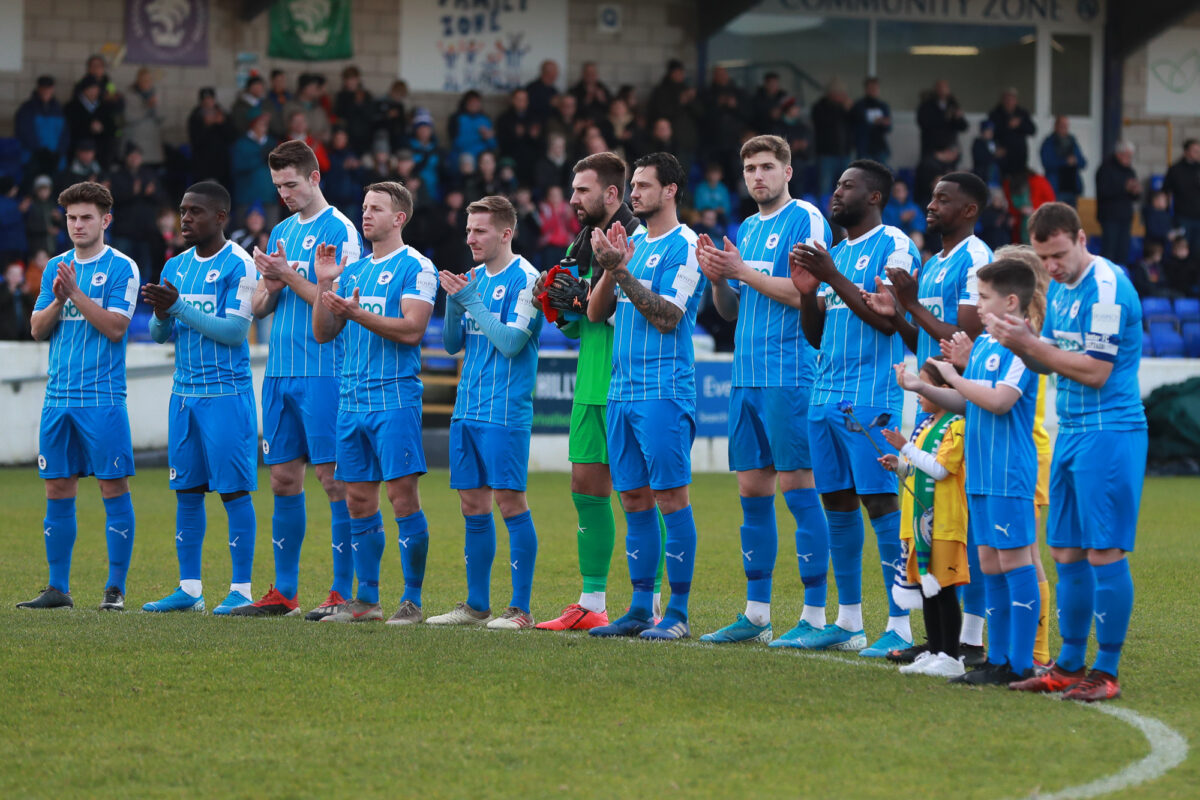 NEWS | £2,000 going to the #SaveYourHospice campaign!
Chester Football Club's first team players and staff have donated their 'players fine fund' for the season to the Hospice of the Good Shepherd.
The players' pot, topped up by Joint Managers Anthony Johnson and Bernard Morley, amounted to £1,000. Stuart Murphy has also kindly agreed to match the donation.
Therefore £2,000 will be given to the #SaveYourHospice campaign as the Chester-based charity are facing devastating losses due to the impact of the Covid-19 pandemic.
Throughout the season, the players and backroom staff pay into a pot as a token punishment when they break any of the rules set at the start of the season – such as being late for training and social events – or even forgetting training kit!
Club Captain Scott Burton and co have rallied together and very generously agreed to donate their pot into the Hospice cause.
The skipper said: "We thought it was a fitting cause to donate to and get behind as a group.
"Obviously we'd heard the sad news about Chairman Dave Harrington-Wright stepping down from the board today and I knew about his links with the Hospice, so we all thought it would be a nice gesture on behalf of the squad.
"Dave did a lot for us when on the board, so we wanted to do our bit in return."
Hospice of the Good Shepherd exist to provide free, high-quality care and support for patients, their families and carers across Chester, West Cheshire and Deeside who have been diagnosed with a life limiting illness.
The Hospice is a charity and only receives 25% of its income from government funding this means it has to raise just over £3 million each year from donations and fundraising events and of course this has now all had to stop.
They are anticipating that it will be at least £1.1 million short of the income needed for the year, and obviously with no events or fundraising activities for the foreseeable future cash flow is critical and it won't take long for the financial impact to hit and hit hard.
You can donate through this link: https://www.justgiving.com/campaign/saveyourhospice