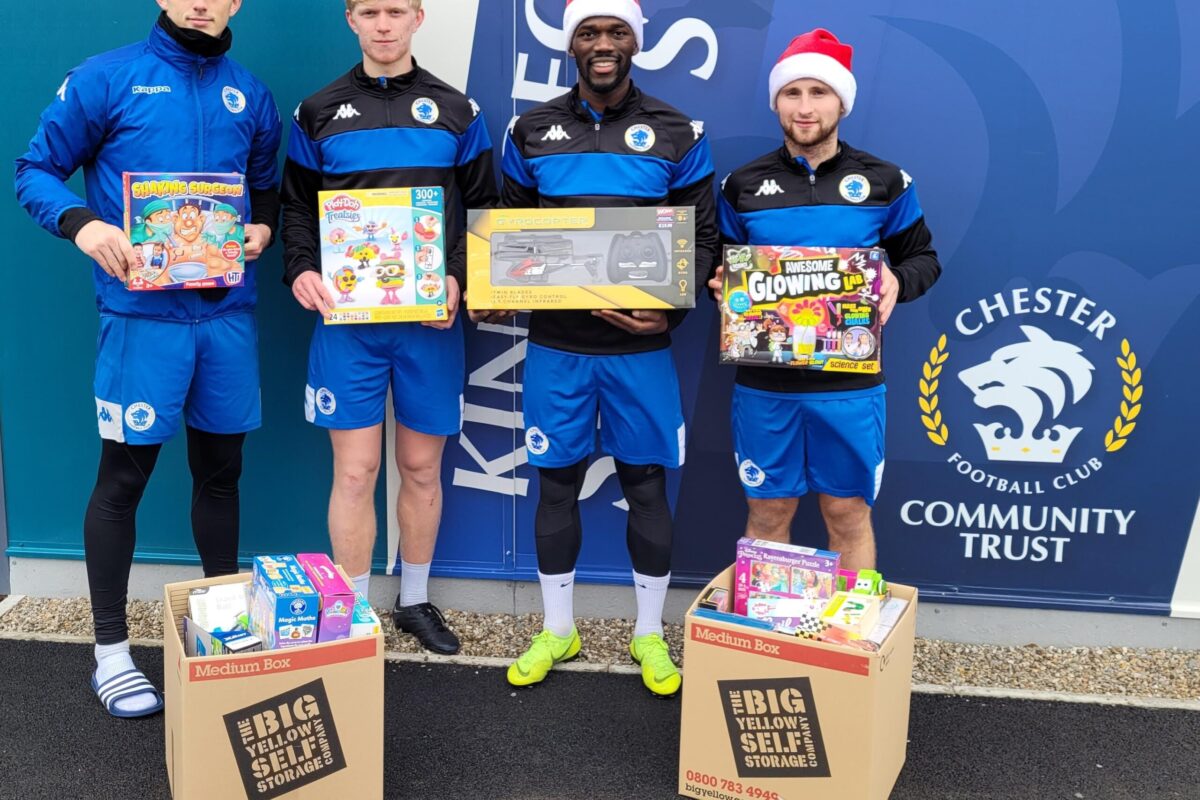 NEWS | Blues supporting Big Yellow Christmas Toy Appeal!
Chester FC are once again supporting Big Yellow's Christmas Toy Appeal this year.
We are proud to be a long-standing supporter of the Toy Appeal and encourage fans to consider donating new gifts and toys for children of all ages, if they are able to do so.
The Toy Appeal, which has been going for more than a decade, is run by the Sealand Road-based self storage company, and last year over 2,000 donated items were distributed to local children's charities, helping ensure that under privileged children and families receive the presents in time for Christmas.
Donations can be dropped off at the Deva Stadium ticket office during normal opening hours, and will be delivered to the children's ward at the Countess of Chester Hospital later this month.
Jeff Banks, organiser of the Toy Appeal said: "Each and every year we know there are under privileged children and families out there struggling as we approach Christmas, and this year the added element of the cost-of-living crisis is meaning many more need help.
"The Toy Appeal is one way we can help as a club put smiles on those faces at Christmas. All donations of new toys and gifts are extremely welcome, no matter how big or small they are."