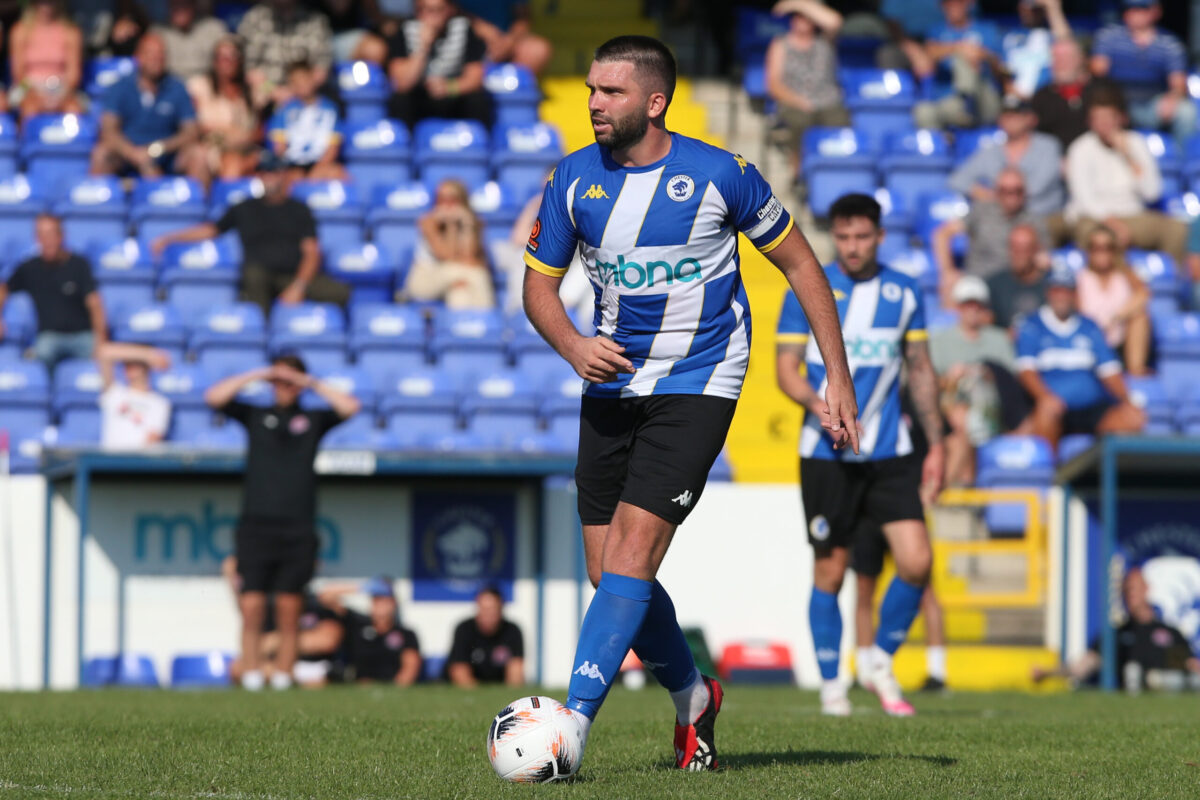 NEWS | Chester FC Academy Update
Chester FC are delighted to confirm two new staffing appointments within our Academy to support Head Coach Mike Allcock.
James Jaggard has joined as Professional Development Phase coach, while Blues midfielder Alex Kenyon also joins the Academy coaching team.
James is due to complete his UEFA B Licence by the end of the year and his primary focus will be to enhance the technical and physical development of our full-time scholars, and act as lead coach for the North West Youth Alliance fixtures on Sundays.
James oversees the physical data from training sessions and matchdays using the PlayerTek GPS pods as well as improving players technically through training sessions.
Mike Allcock said: "James has been excellent since arriving at the beginning of pre-season.
"He is hungry to improve and wants to help the players with all aspects of the game. He has a wide range of knowledge and life experiences that he shares with the players that can only improve them.
"The most important thing for me is that the players enjoy and are comfortable working with their coaches and James definitely ticks that box.
"I am really looking forward to watch James grow as a coach over the next 10 months, especially now he has taken more of a lead role on a Sunday afternoon."
Alex is familiar to Blues supporters having arrived this summer and has impressed as part of Calum McIntyre's squad, donning the captain's armband in recent weeks.
He has a wealth of footballing experience, including more than 250 EFL appearances for Morecambe. Off the field, he is a UEFA B Licence coach.
Having recently joined the Academy setup, Alex is excited to contribute to improving the current crop of bright young players. His role is to provide the players with experiences and knowledge of senior football, through mentorship as well as helping the players on the training pitch on a Friday afternoon and on a Sunday in the North West Youth Alliance.
"Having Alex within the Academy setup will be invaluable for all of us," Allcock said.
"His experiences speak for themselves, and the players will be encouraged to tap into his wealth of knowledge. He has played professionally for a number of years and is within our leadership group in the first team.
"Alex will be able to communicate with the players the standards and the levels of intensity needed to make the step up into our first team squad.
"This provides great alignment within the club, again, something that the club and the manager is keen to have to ensure we thrive across all areas of the club.
"This is a great addition to the Academy, and we will welcome Alex with open ears!"
Welcome James, and congratulations on the new role, Alex!