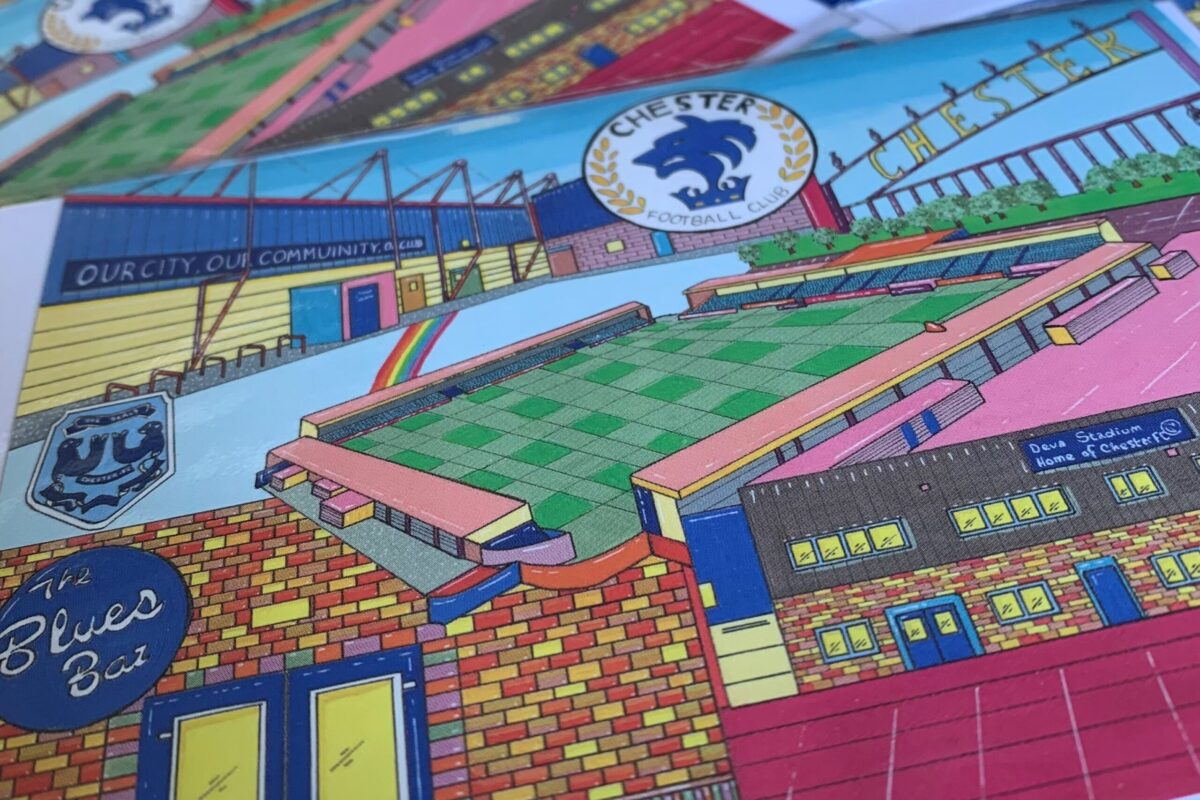 NEWS | Chester FC limited edition cards on sale now!
Chester FC Limited Edition Cards, designed by Official Club Artist Julie Littler, are now on sale!
Julie produced a special design featured around the Deva Stadium, which has been printed on to occasion cards that are now available to purchase for just £2.50 from chesterfcretail.com. They will also be available in the Club Shop at the Stadium prior to Saturday's game.
The original artwork will also be auctioned off later on in the season.
Julie Littler is a multi-award winning artist specialising in unique art for tourism and gift shops and has been selected by ex-Dragons' Den entrepreneur, Theo Paphitis, as an SBS winner.
The Littler Places has a wonderful mix of clients from the UK, New Zealand, Canada, the USA and Australia. These also include paintings created for business clients, commercial art and art exhibitions.
General Manager Georgina Slawinski said: "Everyone at Chester FC would like to thank Julie for her work on this exciting new print.
"It's great to see the club featured in Julie's latest creation and we look forward to working with The Littler Places on more projects in the future."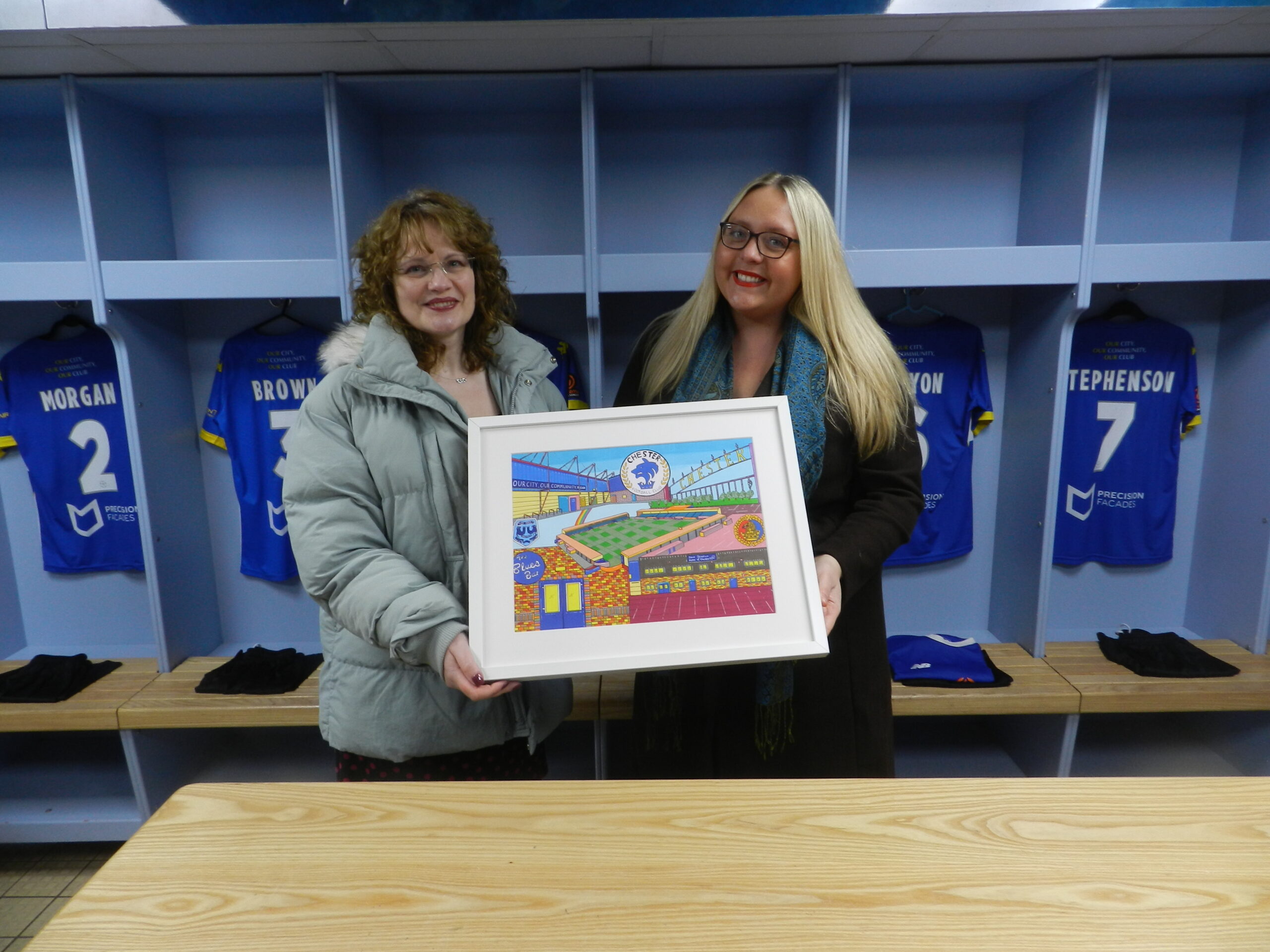 Julie said: "I am absolutely thrilled to be working with the wonderful team at Chester Football Club!
"The club is founded upon the motto: 'Our City, Our Community, Our Club' and having a club that is a cornerstone of our community is of paramount importance.
"This not only includes working with local schools but also embracing the local footballing community and reaching out to the wider community."
Sustainability and responsibility
All cards and prints are printed in the UK to lower the carbon footprint and support the UK economy. All cards supplied to retail outlets are in compostable packaging which is also manufactured in the UK. Whenever possible, The Littler Places reuse packaging when sending orders by post or courier. Let's work together to look after our wonderful world.