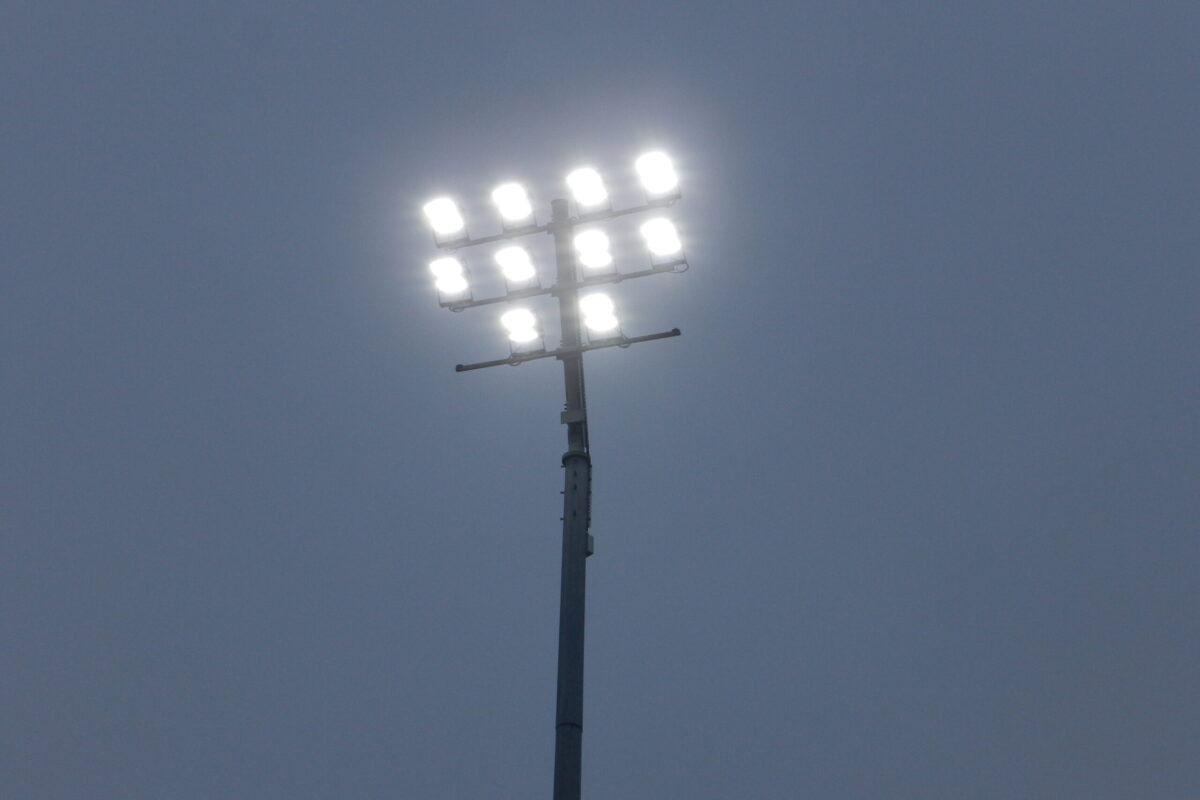 NEWS | Floodlights upgraded at the Deva Stadium!
The Deva Stadium's floodlights have been given an upgrade with the installation of new LED lighting.​
UK-based company Midstream won the tender for the work, which saw 48 halide lamps replaced with 40 modern LED lights.
The new lights will provide the club with energy savings of at least 20% per annum and ensure lower maintenance costs going forward.
The work has taken just over two weeks to complete, which included a night for the lux (lighting) test. The average lux level should now be enhanced to 350, compared to 325 when last measured on the old lights in November.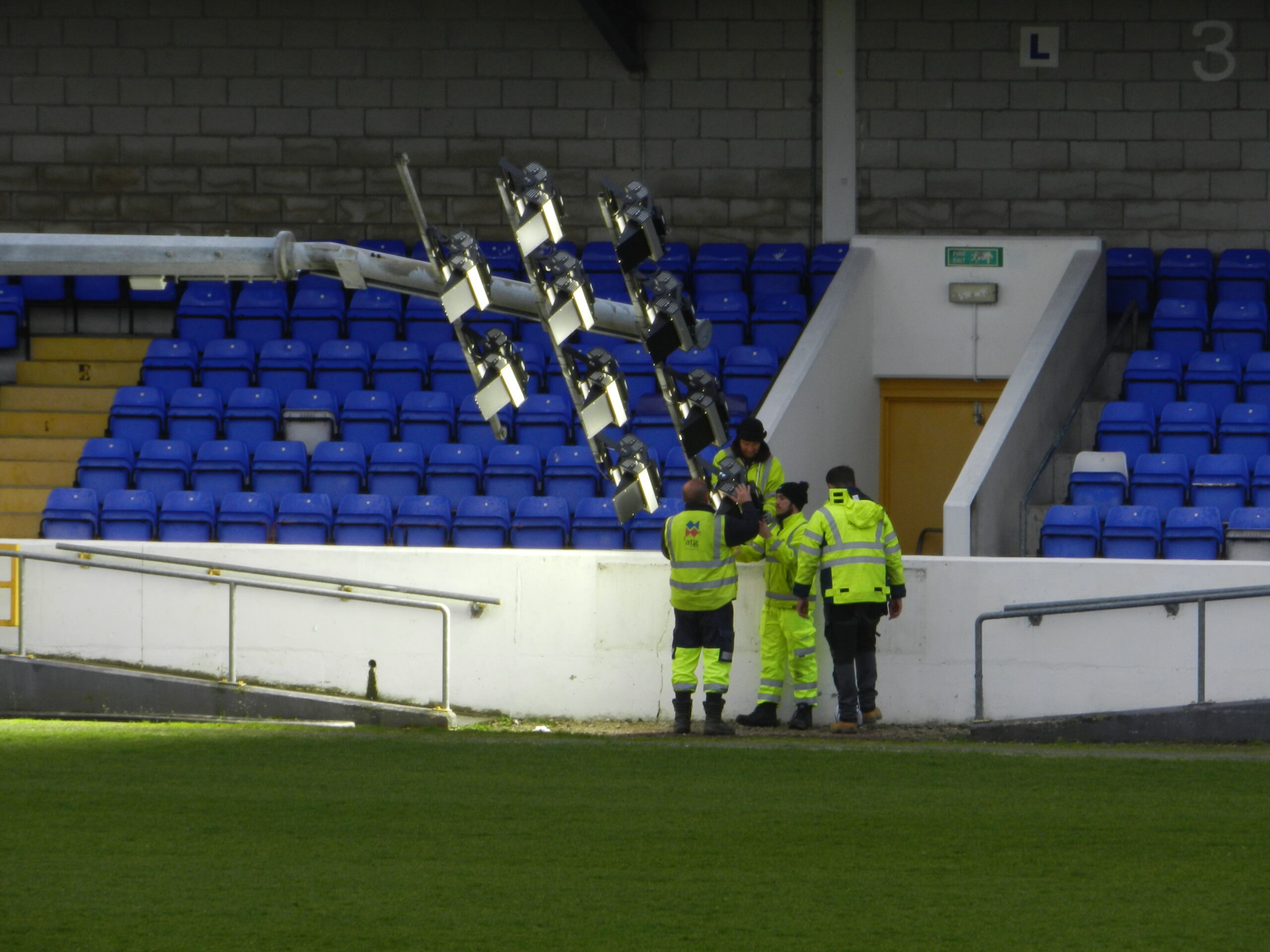 This project was funded through a grant from the Football Stadium Improvement Fund with the balance coming from our landlords, Cheshire West and Chester Council.
We'd like to thank both for their support – and look forward to supporters seeing our new floodlights in action for the first time this month!