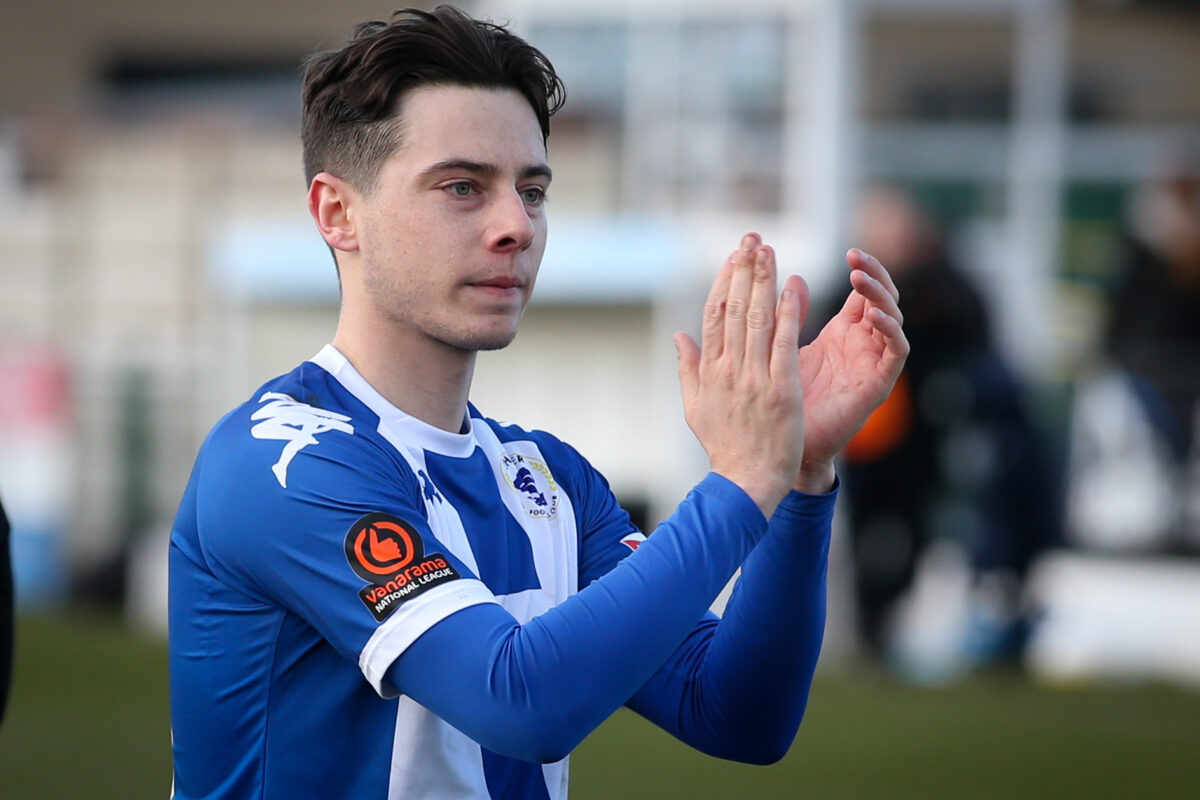 NEWS | Fundraiser set up for Matty Waters
Chester Former Players' Association are raising funds to support Matty Waters in his recovery from a serious knee injury.
The FPA – with the support of Chester Football Club – will be offering its full assistance to Matty during his rehabilitation from surgery on a ruptured ACL sustained while playing for the Blues against Kidderminster Harriers in April.
This will be an immensely difficult period for Matty as he will receive no football income and the FPA is inviting the Chester football family to help one of our own.
Matty has privately funded his operation, which took place on June 28, and Chester FC has offered to lead Matty through the rehabilitation process with a view to signing him upon returning to full fitness. Matty's previous club did not extend his contract upon him receiving the results of a scan on his knee, despite indicating they would be taking up the option in his contract prior to this.
Matty, 24, came through the Academy at Chester Football Club, winning Academy Player of the Season in 2016 and signing his first senior contract with the club in the same season. Over the next six years, Matty has gone on to make 73 appearances for Chester, leaving in 2020 to head to Curzon Ashton but returned on loan during the 2021/22 season before brought his campaign to a premature end.
To help assist Matty the FPA will be presenting him with a cheque for £500 to help meet the £4,500 operation costs. Any help from fans or the wider football community, however large or small, to help us reach our goal of ensuring that a player who is truly 'one of our own' is helped through a challenging period would be greatly appreciated.
Matty had been due to play at the FPA's annual golf tournament at Walton Hall Golf Club on Sunday, August 21 before his injury. Proceeds from the tournament will now go towards the fundraising effort for Matty.