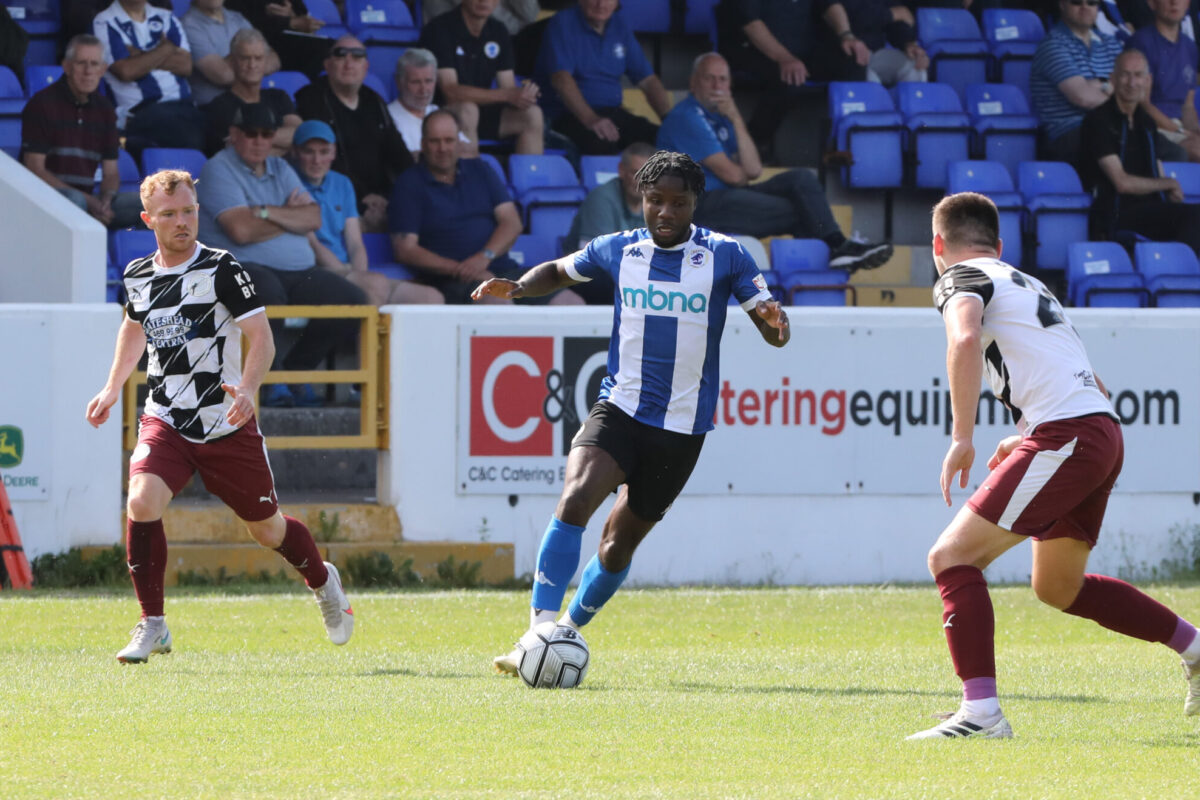 NEWS | Jude Oyibo departs Chester FC
Jude Oyibo has today departed Chester FC after his contract was cancelled by mutual consent.
The 23-year-old made 17 appearances for the club, which included three starts, scoring one on occasion.
Following discussions between the player and the Club in recent weeks, it has now been mutually agreed to cancel the remainder of his contract.
Everyone at Chester FC would like to thank Jude for his efforts and wish him the best for the future.