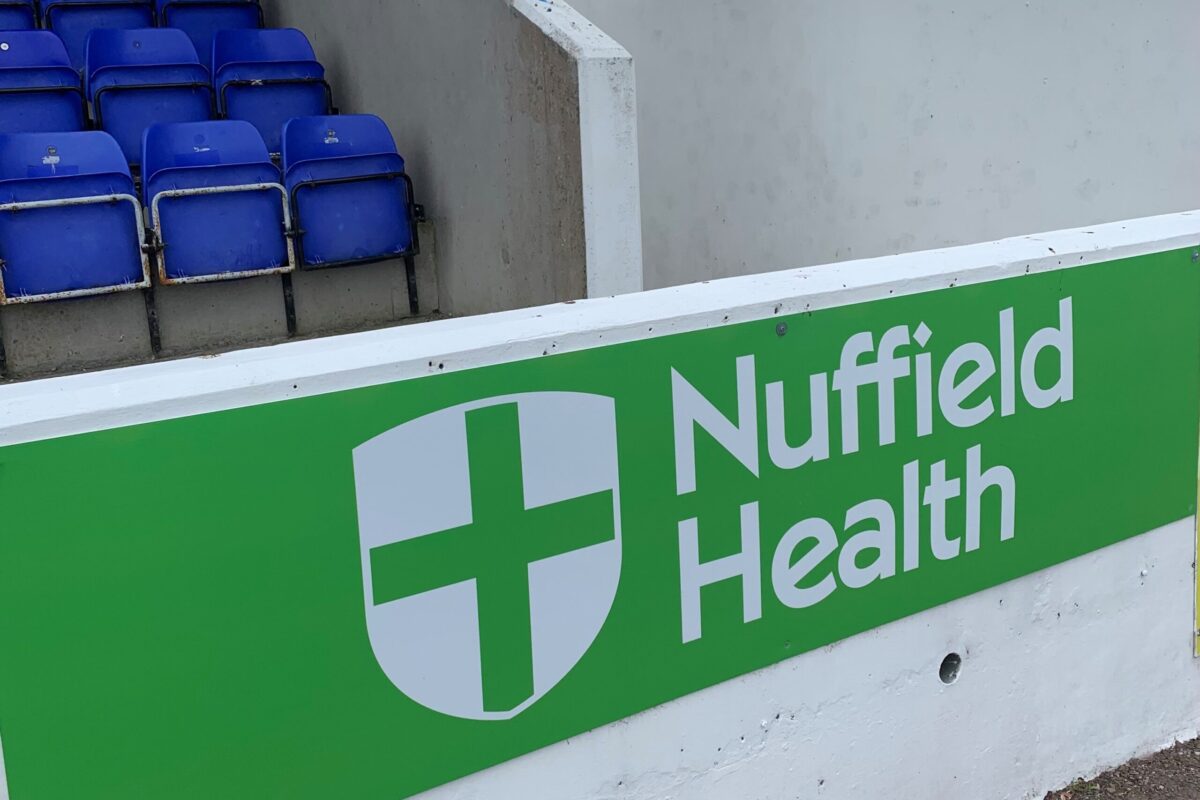 NEWS | Nuffield Health announced as Official Health and Wellbeing Partner!
Chester FC are excited to announce a new partnership with Nuffield Health Chester.
As our Official Health and Wellbeing Partner, the Blues will work with Nuffield Health to inspire everyone to make small lifestyle changes that make a positive difference to their health and wellbeing.
Nuffield Health Chester will have a regular presence at the Deva Stadium on matchdays, starting tomorrow when we host AFC Fylde, as well as assisting our first team by providing facilities.
Georgina Slawinski, General Manager of Chester FC, said: "We are delighted to have Nuffield Health Chester on board.
"We have a shared ambition to positively impact our community, and we are united in our belief that good health is about the mind as well as the body.
"This partnership will have benefits throughout the club by aiding our players, staff and supporters alike."
Kerry Sebborn, Sales and Services Manager at Nuffield Health, said: "We are delighted to announce that Nuffield Health Chester is the new Official Health and Wellbeing Partner of Chester Football Club.
"We will be working together to promote the importance of physical and mental health amongst fans, players, staff and the local community.
"We are looking forward to a long and successful partnership".