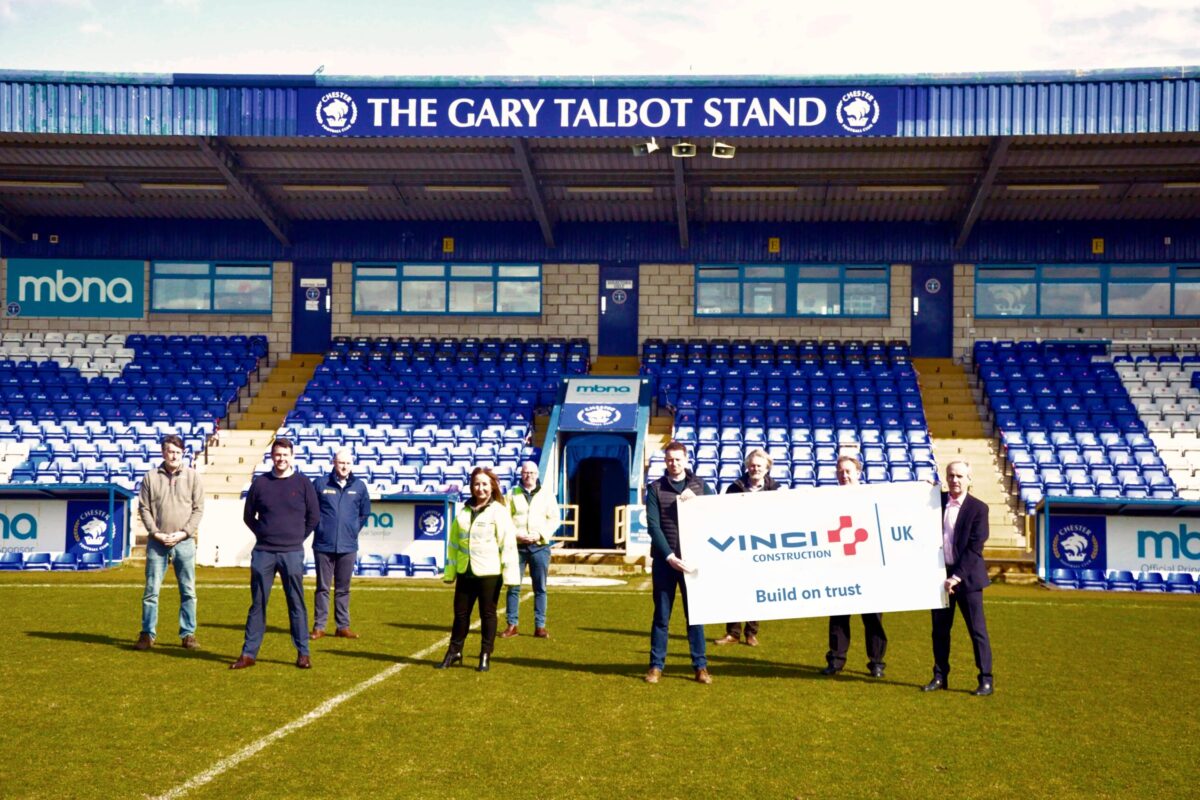 NEWS | VINCI Construction UK are Backing the Blues!
Chester FC's Deva Stadium car park has had a fantastic upgrade this week thanks to our friends at VINCI Construction UK.
The worldwide construction company have been undertaking draining and surfacing work right throughout the City of Chester in the past few months and are now partnering up with the Blues.
They have very kindly supported our Community-driven Club by doing much needed work filling in potholes in our car park completely free of charge.
Everyone at Chester FC would like to thank them for their very kind gesture in supporting us.
Commercial Director Paul Bodman said: "I'm delighted we have teamed up with VINCI Construction UK to do repair work on the car park.
"I would like to thank Colin Rankin, Andrew Kelly and Jonathan Roberts for their hard work in helping to set up this partnership.
"We are a fan-owned, community football club and this partnership shows the commitment VINCI has to local community projects.
"I look forward to a long and beneficial working relationship between VINCI and Chester FC."
Colin Rankin, Business Development Director from VINCI Construction UK said: "Wherever possible VINCI always tries to help the local community and we are delighted to be able to support Chester FC with the works this week. Being local residents and keen supporters of Chester FC, this really is special.
"I would also like to thank HA Civils who are working with us on our Northgate development for assisting us in carrying out the works, it really has been a great team effort."
VINCI is a world leader in concessions and construction. VINCI Construction UK is a national construction and facilities company and is the largest British subsidiary of VINCI.
For more information, please visit: http://www.vinciconstruction.co.uk/
We'd all like to thank VINCI Construction UK for their incredible support!