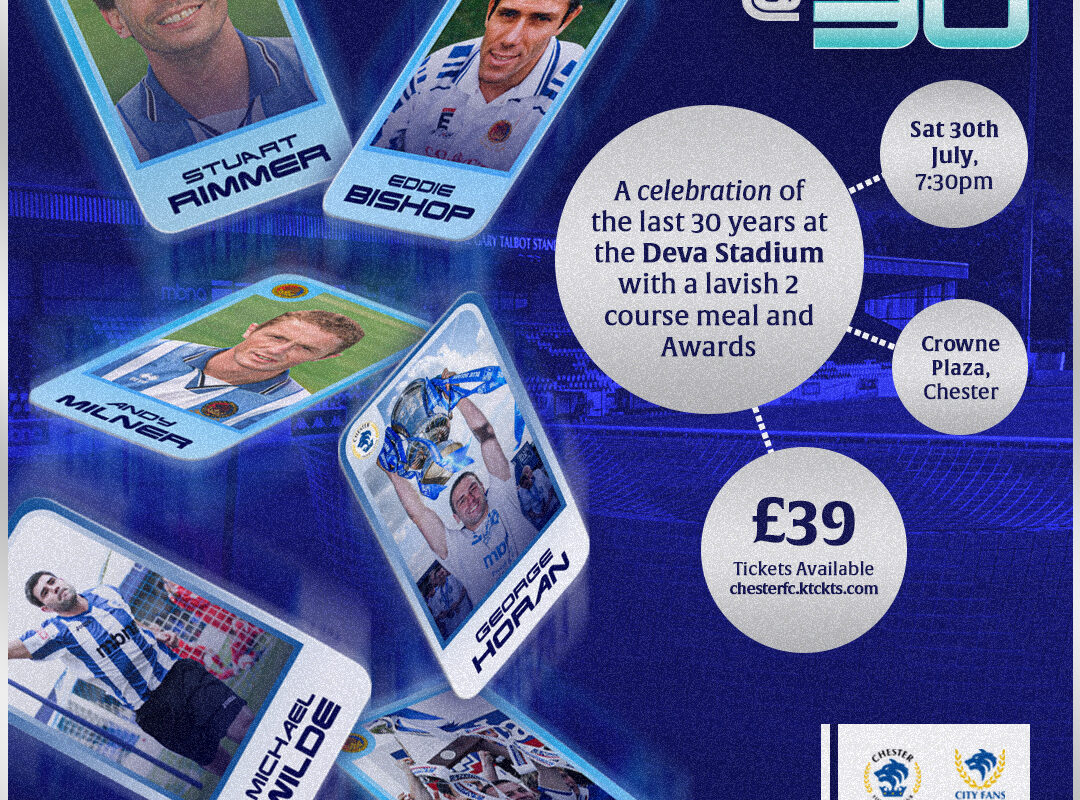 NEWS | Vote now for Deva @ 30 Best Goal!
It's the Deva @ 30 event on Saturday night and fans are being asked to vote on the best goal seen at the Deva Stadium since 1992.
There have been some classic goals at the Deva, sadly some weren't able to be included due to lack of footage or ownership rights of the footage, but we have compiled a substantial list of candidates for you to choose your favourite from.
Simply view the video, and email fans@chesterfc.com with your favourite goal vote before the big night on Saturday to be included.
Remember we are still asking for your votes on Deva's Best Player, you can view the candidates for that award here (CLICK HERE) and we are asking for you to send in your Top 3 Players to jeff.banks@chesterfc.com by Friday 29th July.
We look forward to seeing everyone that is coming on Saturday night, where the winners will be announced.