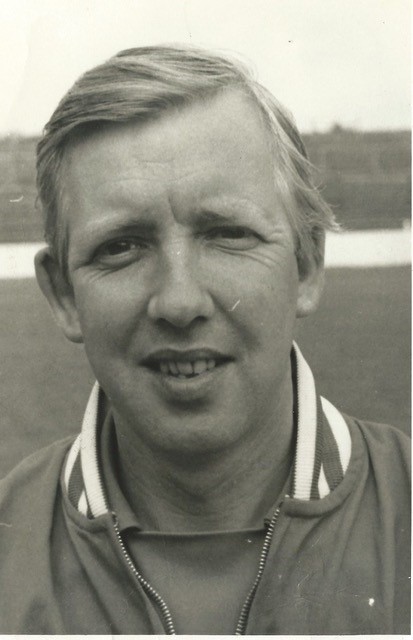 OBITUARY | Ken Roberts (1936-2021)
Ken Roberts, who has sadly passed away at the age of 84, will always be remembered as the mastermind behind Chester's greatest ever triumphs in the 1974/75 season.
As manager he not only led the club to its first ever promotion but guided a loyal band of talented Fourth Division players to within a hair's breadth of a Wembley appearance. That fairytale League Cup run was ended at the Semi-Final stage by a narrow 5-4 aggregate defeat to Aston Villa but it was a remarkable journey that grabbed the nation's attention and will long be remembered by all that were fortunate to witness it.
Born in Cefn Mawr in 1936, Ken joined Wrexham straight from school and by September he was in the record books as the youngest ever player to feature in a Football League match when he played for the Reds at Bradford Park Avenue at the tender age of 15 years and 158 days. Although he was released by Wrexham on the eve of his 19th birthday he was snapped up by Aston Villa and made his First Division debut at Blackpool in 1954. Over the next couple of years he made intermittent first team appearances before an injury at Manchester United in 1956 effectively ended his playing career.
After a failed attempt at a playing comeback with Oswestry Town he became first team coach at Wrexham in 1961 where he remained until 1965. However, 12 months later, he was back at the Racecourse Ground as coach and Chief Scout under Jack Rowley who he then followed to Bradford Park Avenue in April 1967.
In February 1968 Ken took over from Peter Hauser at Sealand Road where he forged a strong relationship with chairman Reg Rowlands. Signing the likes of Andy Provan and Billy Dearden, who were both later sold for a healthy profit, the club showed steady signs of improvement and the 1969/70 campaign saw an appearance in the Welsh Cup final and a first appearance in the FA Cup Fourth Round in more than 20 years. That FA Cup run included a 2-1 victory over Second Division Bristol City and the following year Chester narrowly missed out on promotion with a 5th placed finish.
Although there was a slight slump in 1971/72 the sale of assets over the next two years helped release funds and Ken started the rebuild that would result in promotion three years later. With a series of astute signings like Trevor Storton he built a formidable, well-balanced team alongside coach Brian Green.
Ken's crowning glory was without doubt the League Cup run of 1974/75. After beating higher placed Walsall, Blackpool and Preston North End the League champions, Leeds United, were dismantled in front of a capacity 19,000 at Sealand Road. A brace from John James and one from Trevor Storton gave Chester a remarkable 3-0 victory in one of the greatest giant-killing acts of all time. In these days, when Premiership clubs habitually field weakened teams, it is hard to comprehend the magnitude of this feat against a team full of internationals that went on to reach the European Cup Final that same year.
In the next round Ken orchestrated a magnificent goalless draw at Newcastle, a performance of which he always remained justifiably proud, before a goal from 'Jesse' James in front of another packed Sealand Road put Chester in the semi-final and that cruel defeat at Villa Park.
Throughout the cup run Ken's belief and trust in his players was clearly evident and it was this relationship that went a long way to creating such a successful team. A calm presence on the touchline, he wasn't an expressive manager but teased the best out of his players by building strong personal links and recognising their strengths and weaknesses. Throughout the League Cup run he represented Chester with dignity and as the club advanced in the competition his enjoyment shone through in his interviews. His charm and affability helped build a strong bond amongst the players who continued to address him as 'boss' long after they had finished working under him.
Ken stepped down as team manager in 1976 but remained as general manager as Alan Oakes took over playing responsibility. After leaving the club three years later he spent time at Wrexham and managed Cefn Druids before briefly returning to Chester under Kevin Ratcliffe who he also followed to Shrewsbury Town.
Away from football he spent time running a tennis centre in Wrexham and was a very keen golfer and bowler. A regular fixture at Chester Former Players events he remained a very popular and well-respected figure amongst supporters and players and will be sadly missed.
The club send out their condolences to his family and friends.
Chas Sumner