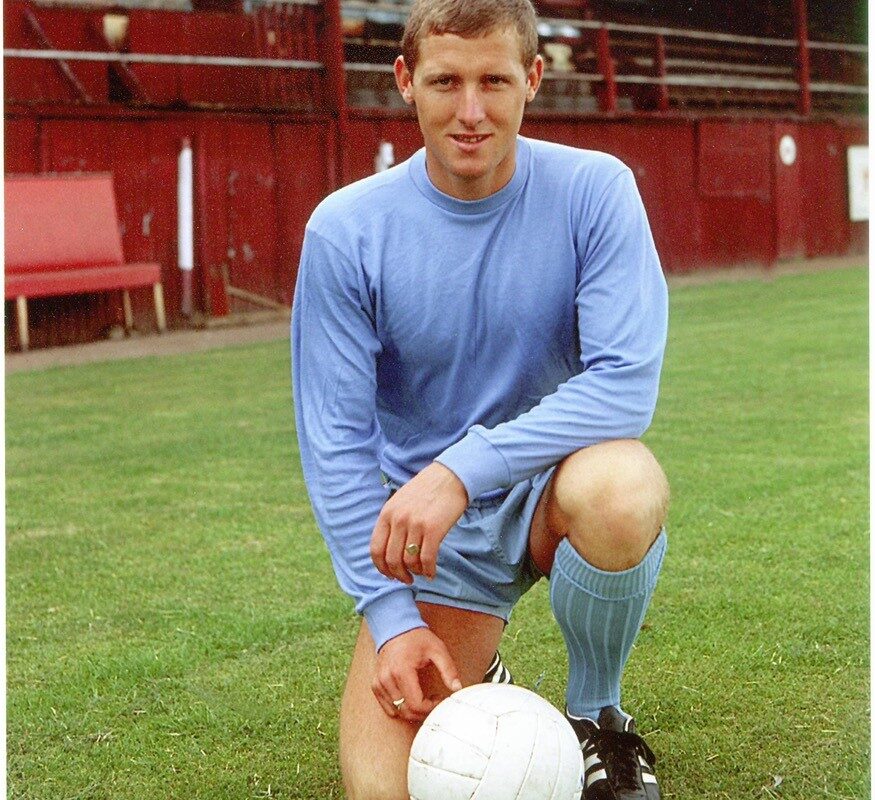 OBITUARY | Mike Sutton (1944-2020)
Mike Sutton, a regular in the Chester team of the late 1960's, has sadly passed away in Norwich at the age of 76 after a long struggle with dementia.
His plight was well documented and his son, former Norwich and Celtic striker Chris, has been one of the people at the forefront of the campaign to raise awareness of the problems caused by the disease amongst former professional footballers.
Born in Norwich, Mike turned professional with his home town club in 1962 and over the next five campaigns made 51 Football League appearances at Carrow Road without ever fully establishing himself as a regular in the first team. Disillusioned with the game he was considering giving it up until Peter Hauser persuaded him to move to Sealand Road in summer 1967. It proved to be a grand decision as over the next three seasons Mike never missed a Division Four fixture making 137 starts and one appearance from the bench.
An intelligent professional with an unerring ability to read the game Mike always came across as cool and composed on the field of play. His knowledge and adaptability saw him feature in a number of different positions for Chester but it was as a wing-half that he flourished and produced his best football. Never an out and out goalscorer he had the distinction of opening his account for the club with a hat-trick in a memorable pre-season friendly against Manchester City in 1968 as Chester held the League champions to a 4-4 draw.
Mike was always a consistent and reliable presence and in the 1969/70 season appeared as a key member of the Chester team that reached the 4th Round of the FA Cup and the Welsh Cup Final. By this time his ability was being recognised by higher status teams and when Chester suffered another financial crisis in 1970 he was one of the players in demand. Billy Dearden and Andy Provan were the first to go and Mike followed with a £10,000 move to Second Division Carlisle United during the summer.
Unfortunately his professional career was brought to a premature end by a knee injury at the age of 28, after 51 appearances for the Cumbrians, and after retirement he took a teaching degree at Loughborough University. While playing for Chester he had taught PE at the Firs School and he went on to become a biology and PE teacher in his native Norfolk at Hellesdon High School. Mike also returned to football with Great Yarmouth Town and as an all-round sportsman was a long standing member of Drayton Cricket Club.
The club send out their condolences to his family and friends.
FOOTBALL LEAGUE RECORD
Football League – 137+1 appearances, 9 goals
First Chester game – vs Notts County (a) August 19th 1967
Last Chester game – vs Aldershot (h) April 30th 1970
Obituary by Chester FC Historian Chas Sumner.