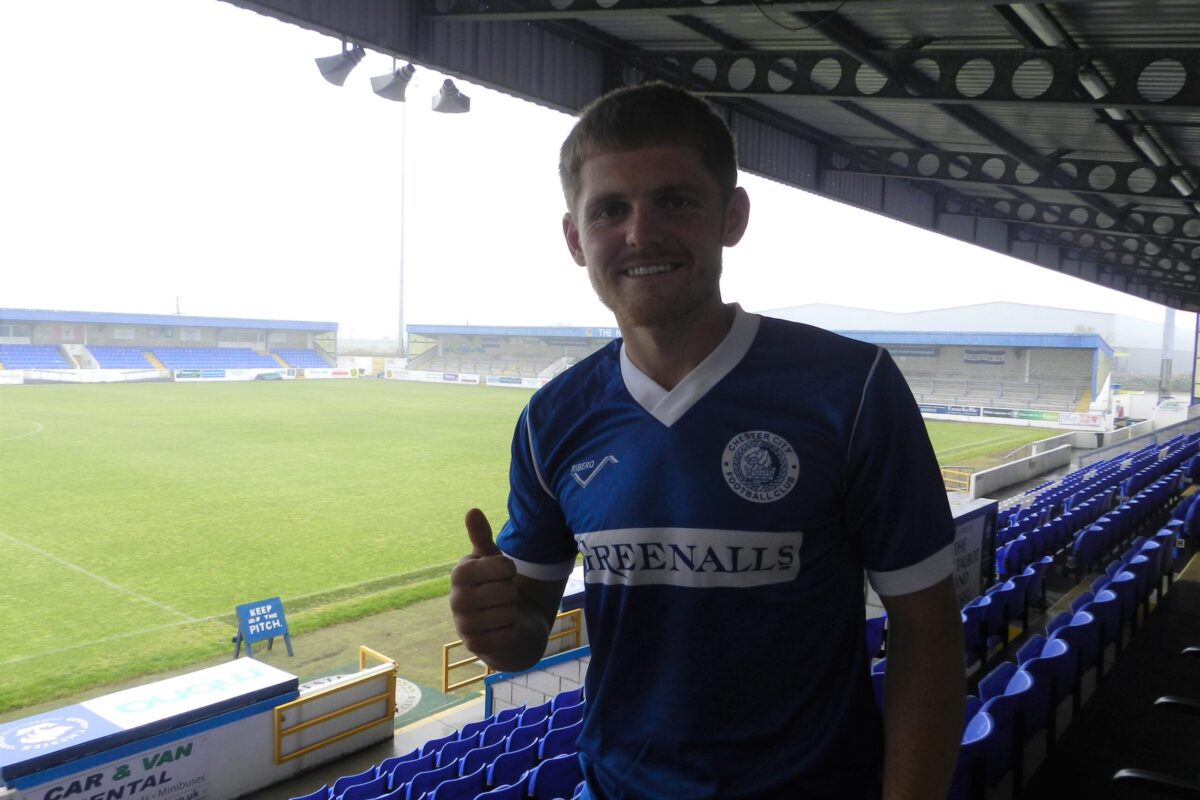 PLAYER INTERVIEW | Dec can't wait to get started!
Declan Weeks is looking forward to the season opener tomorrow, with the midfielder set to make his competitive debut for the club.
The 24-year-old has been on trial with the club through pre-season, before putting pen to paper earlier this week on an initial short-term deal.
Speaking to ChesterFC.com, he said: "I'm very excited. This is a good club with a lot of good people and I just can't wait to get started.
"It's worked out well. I'd spoke to the Managers in the off season and they were keen to bring me in.
"Obviously with everything going on we haven't been in a position to get anything done until now, but it's actually worked out well because I've been able to get a feel for them and the club and likewise them for me as well.
"I know it's the right place for me."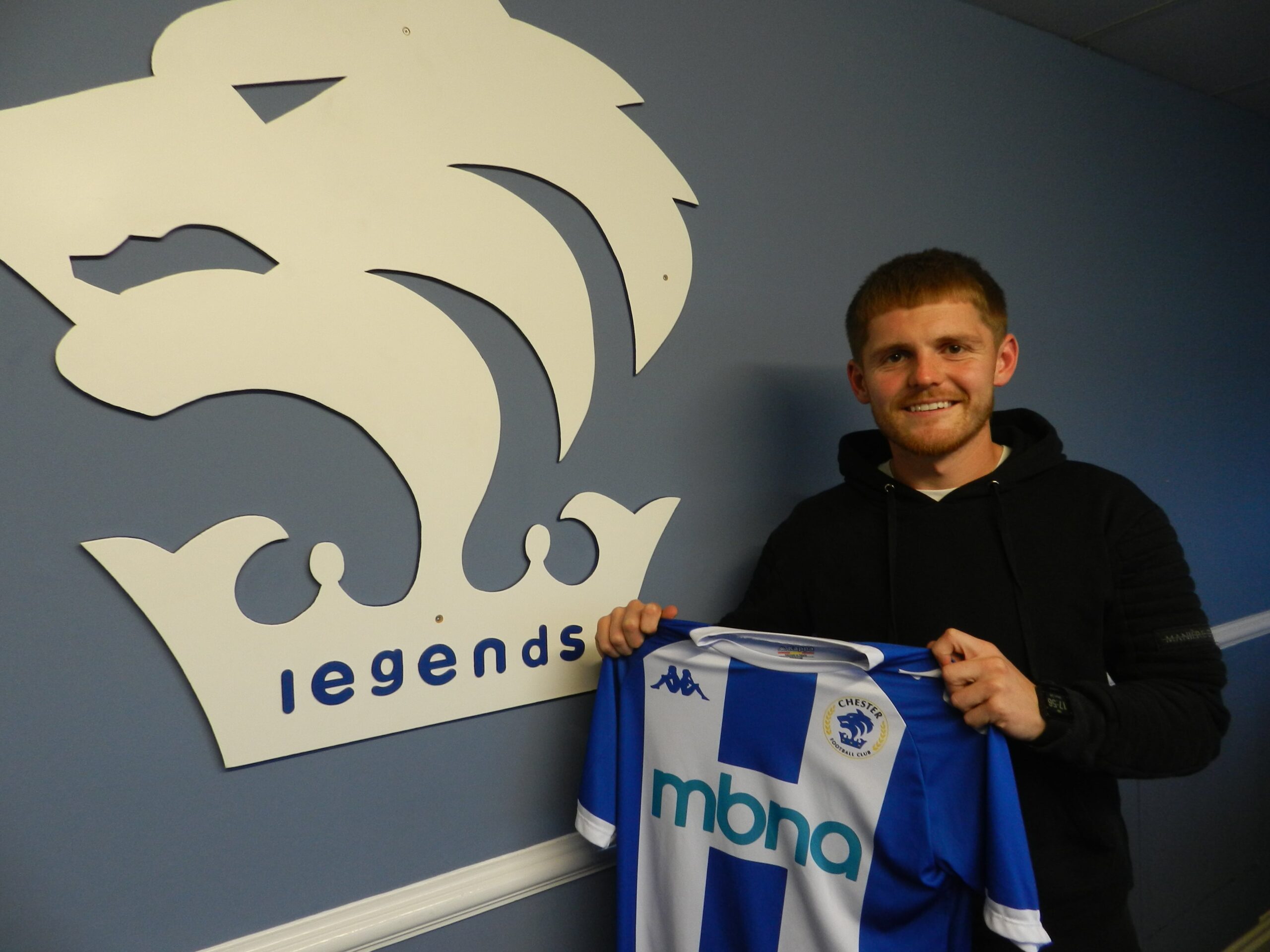 The last player to make the move from Kidderminster Harriers to Chester FC certainly made a huge impact at the Deva Stadium.
Defender Joel Taylor arrived last summer, and his performances at full-back were of the standard that saw him named CFU Player of the Season for last term.
Weeks and Taylor were teammates at Aggborough and also have a good relationship off the pitch – and the midfielder is hoping to have just as big an impression at the club.
He said: "I'm good friends with Joel anyway, so even last season I was able to catch up with him and see how he was getting on here.
"I was always keeping track of his progress and he had a fantastic year – if I could emulate that I'll be very happy."
Speaking of relationships, Weeks already appears to have struck up a solid bond in the middle of the park with George Glendon.
The two caught the eye as an exciting pairing in midfield during pre-season.
"I remember our first pre-season game at Radcliffe, we both came on for the second half.
"Even in the warm-up though, we just seemed to click straight away! He's a very good player and I'm really looking forward to playing with him this season."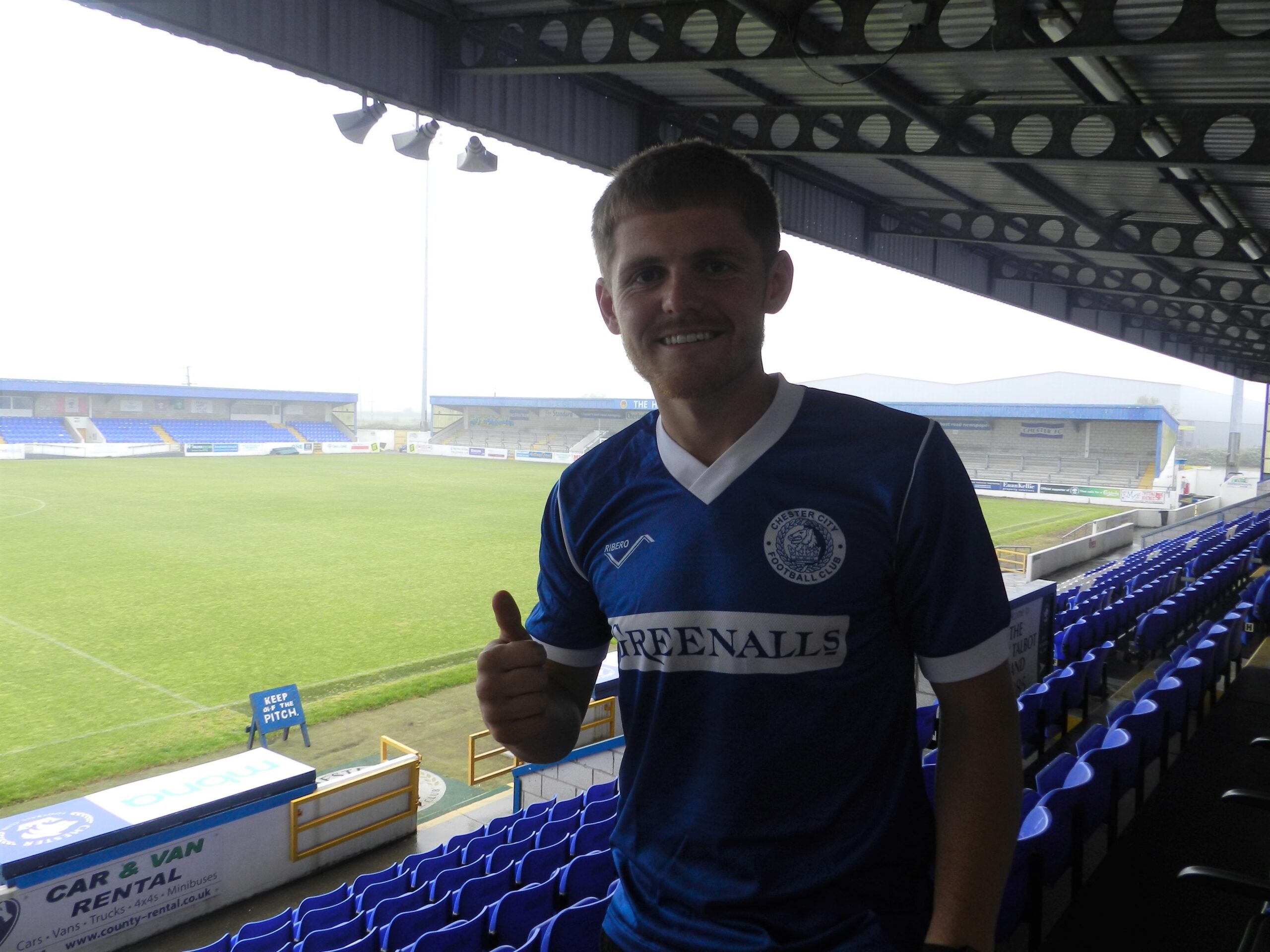 Dec and his teammates face an FA Cup tie to kick off the season tomorrow at Worksop Town.
"It's always nice to have a cup run.
"Especially if you can get to the later stages and get a big team, it would be great. Hopefully that starts this weekend, but we know it'll be a tricky game for us."
Following our cup tie in 24 hours' time – the National League North campaign kicks off on Tuesday.
The Blues first game? You guessed it. A reunion for Weeks and Taylor at Kidderminster.
"You couldn't write it could you!
"I'm looking forward to going back there, it's a great ground to play football and it would be great to start in the league with three points.
"We have to take each game as it comes, but we have to believe we can win it.
"There's been some big spenders in the league but at this club there's been a lot of continuity and that's just as good as spending – so hopefully we can have a successful season."