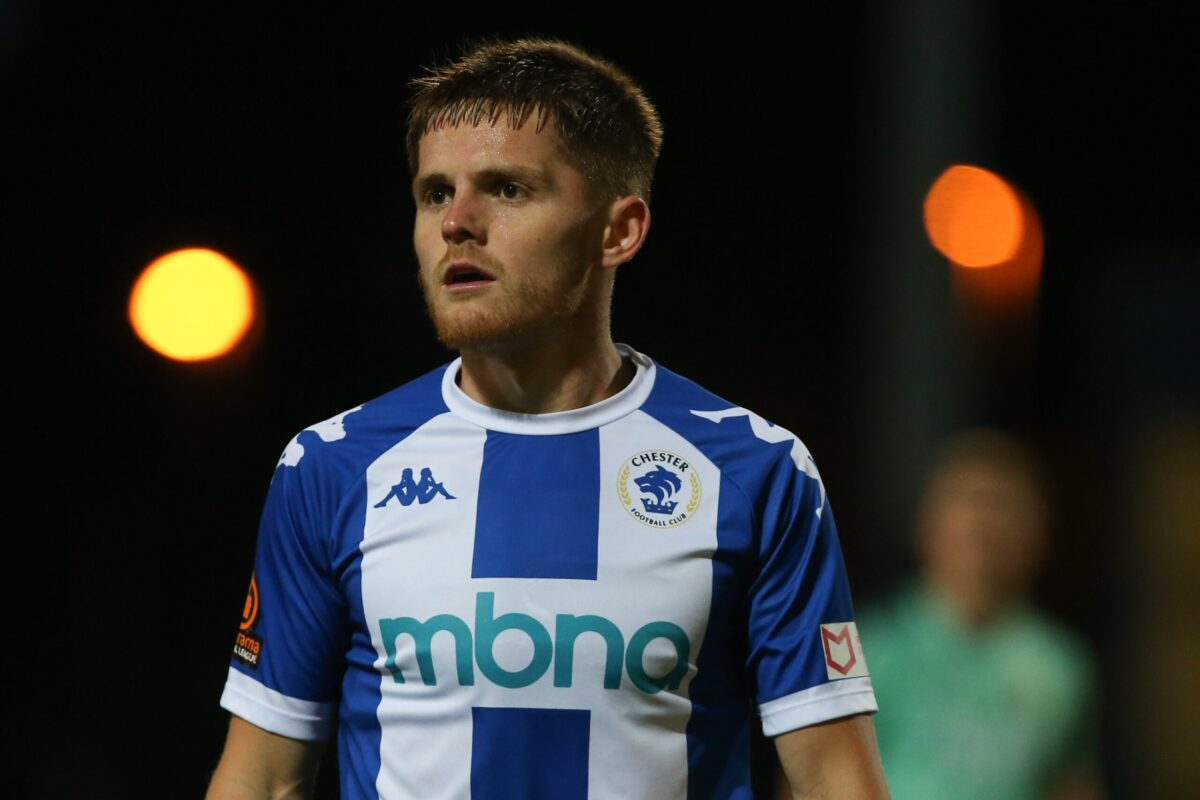 PLAYER INTERVIEW | Declan Weeks speaks to The Seals Podcast
Declan Weeks has been speaking ahead of tomorrow's launch of Episode #17 of The Seals Podcast.
The midfielder was reflecting on Tuesday's disappointing home to defeat to Spennymoor Town.
"It was another poor performance from us. They were well organised," he said.
"Rob hit the post early in the second half and then they score again, the second goal killed us. We went for it a bit and they caught us on the break, it could have been four or five really.
"It was a very disappointing evening."
A goal in each half saw a 2-0 defeat, and it made it three losses in a row for the Blues.
"It (the dressing room) has been hurting after every game.
"Sometimes maybe it might not seem like it to the supporters, but we're just as frustrated as they are.
"It's never nice losing, no one wants to lose. We try our best every game but for whatever reason it has just not clicked this season.
"We have to keep plugging away."
This run of defeats comes off the back of a five-star performance against Southport at the start of the month.
A particular frustration for players and supporters alike as the Seals have shown their capabilities on the field this term at times.
"The fans have seen at times what we're capable of and that is why they will get mad," said Weeks.
"Putting five past Blyth and Southport, we're capable of doing it and it's not happened often enough.
"We've not had back-to-back wins this season. That is not good enough.
"The fans can be massive for us when they're loud and positive, it gives us a real buzz.
"I know we haven't given them much to cheer about this year, but it would mean a lot if they would give us everything for these last 14 games – and we're going to give everything we've got too."
The 26-year-old midfielder has made 30 appearances in all competitions this season and has chipped in with four goals.
And Declan is realistic about the importance of picking up victories sooner rather than later, for the club to start looking up the table rather than over their shoulder.
"We need to stay united. At the moment with where we are, we have to get a few wins to get ourselves away from relegation.
"We've got 14 games left. Every player has their motives to do well.
"Whether it be loan players trying to impress their parent clubs or us as contracted players, it's only Harrison (Burke) that is sorted for next season.
"Then there's the young lads who want to impress, the Manager is letting them do that.
"We need the fans with us. There are 14 games to go, let's find a bit of momentum for next season and bring a feelgood factor for whatever comes next season."
Next up is a trip to Leamington on Saturday for the Blues to try and turn the tide as the season starts to reach its climax.
"We have to take it one step at a time.
"We need to have the mentality that, even if it's ugly, just go there and win. No matter how nice it is we just need to win.
"Let's be solid in shape, don't concede, we need that mentality.
"We can't just go there thinking 'I hope we don't lose today', we need a solid mentality and togetherness and just win."
The full interview with Declan Weeks is available on Episode #17 of The Seals Podcast, where he also discusses his time at the club so far, leadership roles, the progression of youngsters around him and much more.
Tune in tomorrow at thesealspodcast.buzzsprout.com or search 'The Seals Podcast' on all of your favourite apps including Apple and Spotify.