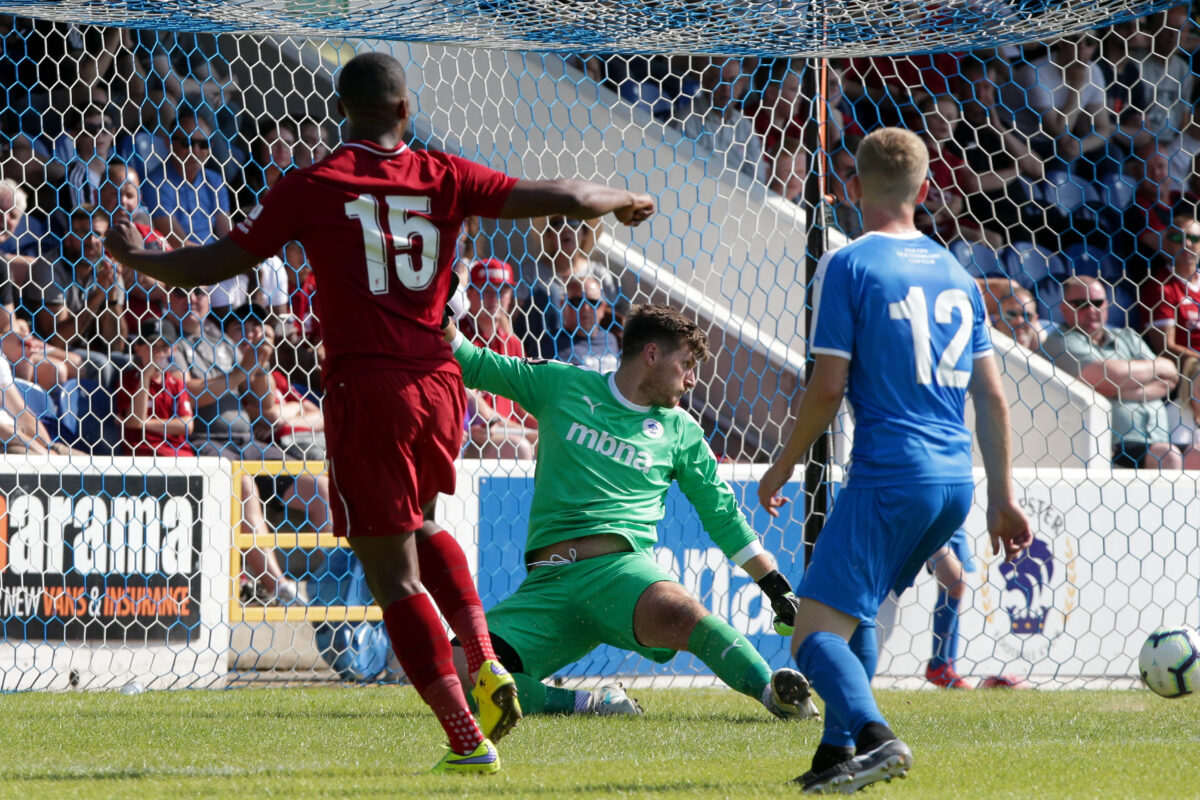 PLAYER INTERVIEW | Grant Shenton and Blues will learn from adversity
Chester FC goalkeeper Grant Shenton and the rest of the Blues squad will be looking to bounce back from last weekend's freak 8-1 defeat at Blyth positively in the coming weeks.
Shenton had kept two clean sheets prior to conceding the eight at Croft Park last Saturday, in what was a very new experience for the 27-year-old.
Speaking to The Cestrian, he said: "Saturday felt like an out of body experience. Especially the fifth – which was a freak own goal. I felt helpless, it was a strange feeling. It felt like everything was conspiring against us and there was nothing I could do in my skillset to counteract what was going on. That's never happened to me before in my life.
"In adversity, you learn a lot and that's helped me grow in the past. It was a new one for me last weekend and I will grow from it as I'm sure we all will. It was such an opposite at Blyth to the first two games."
The defeat left the Blues with four points from their opening three games, which Shenton says – if scorelines are ignored – is a solid start for a new squad.
"It's been an up and down start. I thought against a good Spennymoor side – who will be up there – we started solidly. Curzon was very strong and solid once again.
"I think in all three games we've just been slow to start, and grew into the game in the first two games but that didn't happen against Blyth.
"I've never been involved in a game like Blyth – and I've been relegated before when I was at Ramsbottom. That was a crazy season for me but nothing like what happened last weekend. It's tough to take but I suppose the saving grace is that it is so early in the season.
"Blyth executed their gameplan to perfection and were ruthless – which is how we want to be. If you take the scores out of it, four points from three games with the amount of changes made over the summer is a decent start.
"The back three that we have had has only had full games in the first three matches so it will take time to come together. It's been a mixed start."
Last home game, the Blues were backed by 2,000 home supporters and were followed by good numbers at both Curzon and Blyth.
Grant is loving the experience of having the Cestrians behind him.
He said: "The fans have been class. I've loved it to be honest. I was surprised at Curzon to be honest, they all travelled that early in the season, haven't seen a lot of this team but took about 600 which was a great following.
"The fans have got high standards which is a great thing. People have spoken in the past about them not being able to give their opinion but they are paying supporters. Fans are fans and they pay to come in and can say what they want – that's my perspective. If they have high standards of us, then that should help us and it pushes me on.
"As a goalkeeper I hear the crowd more than most and if I hear what's going on in there it gives me a boost. So if I hear 2,000 or so fans it will drive me on!"