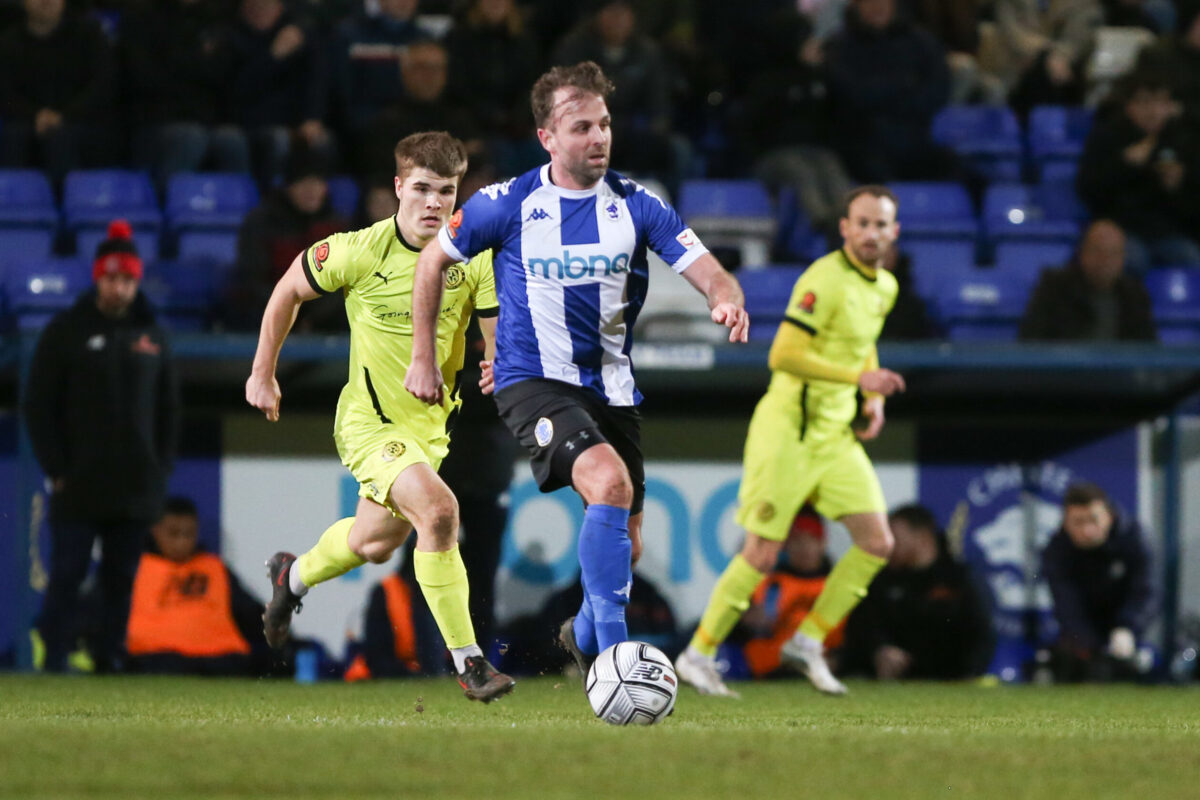 PLAYER INTERVIEW | Kev Roberts
Defender Kevin Roberts has been looking ahead to Saturday's home game against Chorley.
The Blues will be desperate to end their losing run and get back on track in the National League North.
Kev said: "For starters we have to stick together.
"If people came and watched us train, saw the lads' attitude and things like that – they'd know that we work hard. We're an honest bunch of lads.
"But come gameday for whatever reason it is not showing at all. The fans have got every right to say what they want to say – and more – but we have to stick together.
"We all want to do well, and we want to win. We need to stay united and work to do the basics right when we go out on the field.
"Do what you're good at. Do the simple stuff. Then hopefully at home this Saturday we can get the three points."
Saturday's defeat at Leamington made it four league defeats in succession for Chester.
The full-back, who has also been utilised as a holding midfielder in recent weeks, said: "It was worse than Boston.
"We didn't get close to people and we played into their hands lumping it up the pitch.
"We didn't win second balls and we didn't do all the horrible stuff we spoke about before the game that we'd have to do.
"From a fans' point of view, they watch it and probably think we have no desire and don't want to win.
"That is not the case. We do. But we're not doing the basics right and when you don't that's how it can look.
"The basics are second balls, getting yourself in the right position for 50/50's, tagging on to your man. Things like that. If you don't do it right you won't win, especially at a place like Leamington."
Dan Turner's 18th minute strike was the difference at the interval, which saw Manager Steve Watson make two attacking changes at the break
But it was the Brakes who got the crucial second of the match just five minutes after half time.
"The second goal was the killer," said Roberts.
"Especially so soon after coming out after half time, obviously it takes your confidence away – and it isn't too high at the minute anyway.
"We had a few half chances even after that though. Even at two down we have to think if we can get a goal, we're right back in it, and then maybe the tide will turn.
"But we didn't look like we were going to score a goal."
The full interview with Kev Roberts will be available in Saturday's matchday programme.