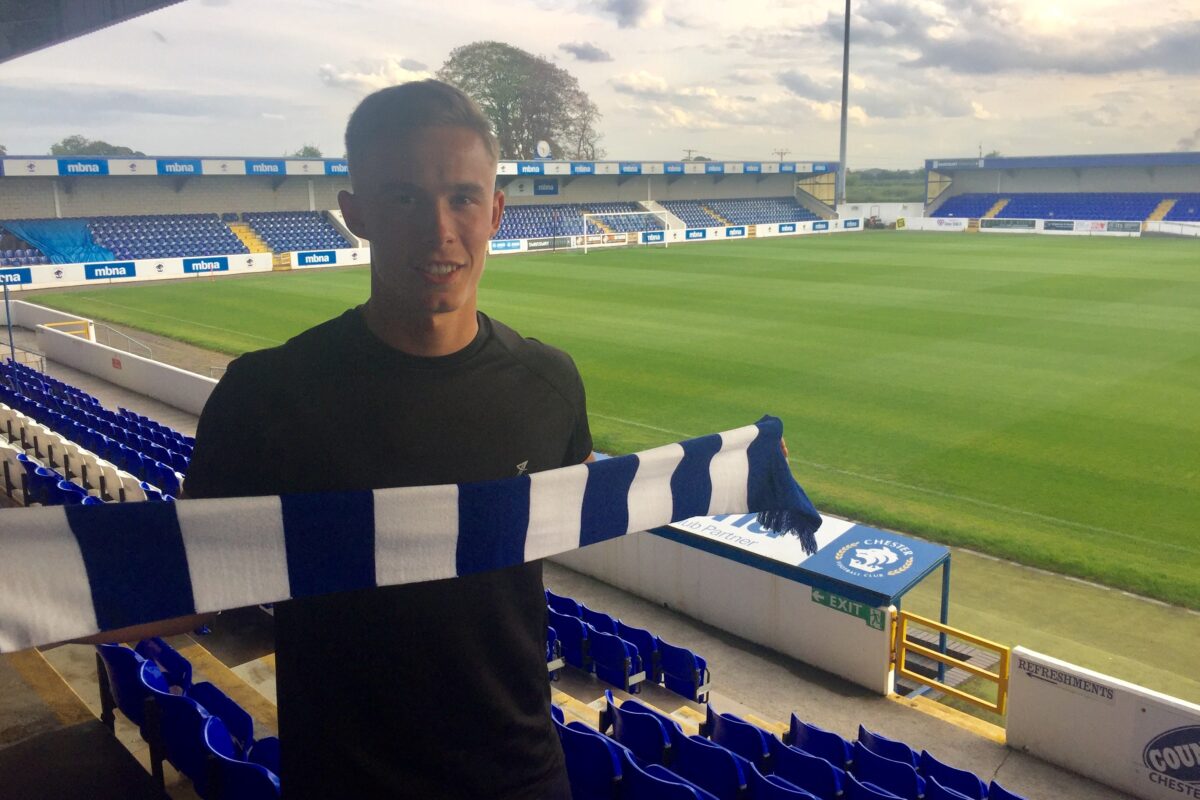 PLAYER INTERVIEW | King buzzing to get going at Chester
Chester FC's newest goalkeeper Connor King is 'buzzing' to have joined the club today – having been released from Burnley in the summer.
Speaking to ChesterFC.com, he said: "I'm absolutely buzzing to get going really. I've obviously been around the place on a trial initially and I've really enjoyed it.
"I feel like I did well and it's just nice to get it all signed and done now."
King spent the summer on trial at the Swansway Chester Stadium, having worked hard to earn himself a deal with the club.
"Coming out of the summer and leaving Burnley, the main thing I wanted to do was get in and get playing.
"The opportunity was presented to me here and it was one I really couldn't turn down. I just want to show everyone what I can do and impress."
King has been training under Anthony Johnson and Bernard Morley since pre-season got underway, and the teenager looks forward to continue working under them.
"They've got a great track record and unbelievable CV's since they started Managing. They are great gaffers, they've given me great advice and guidance and I'm looking forward to working with them more going forward."
With the Swansway playing host to an England Under 17's fixture in October, Connor will be paying close attention to that evening.
The stopper is a former England schoolboy, having lined up alongside the likes of Liverpool's Trent Alexander-Arnold and Everton's Tom Davies.
He said: "It was quite a long time ago now! I've got two caps and was involved in quite a lot of squads.
"Quite a few of those lads made it into the big time now so that is quite a good thing to look towards and see how far they've gone.
"It was a really enjoyable experience for me and there's a lot of pride in it. It was a bit of a whirlwind looking back at it now but it was a really good time for me."
King joins Grant Shenton at the club – and fellow goalkeeper Theo Roberts is also impressing on loan at Buxton.
Competition is rife for the number one jersey, but the 19-year-old is relishing the prospect.
"I think the main thing about football is the competition. Otherwise there is no point!
"You've always got to have someone pushing you and you pushing back and it only makes you a better player."