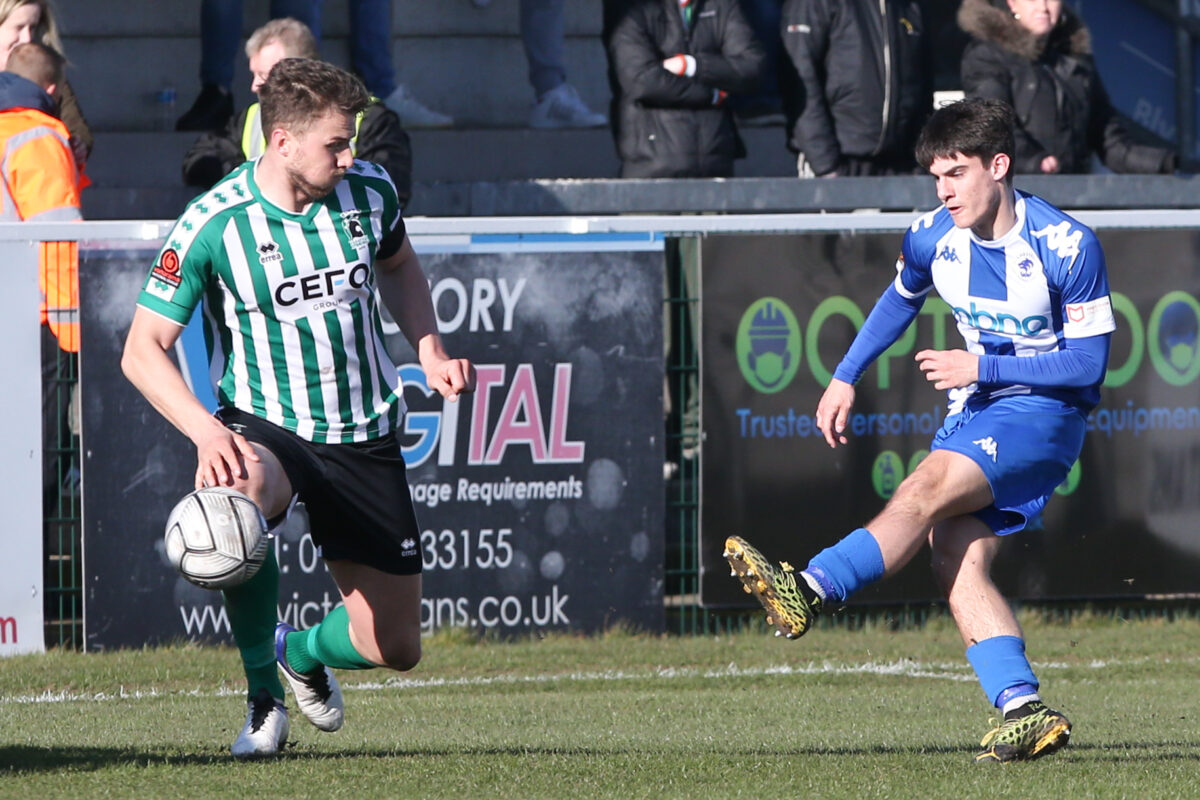 PLAYER INTERVIEW | Rob Apter
Chester's loanee winger Rob Apter spoke to us following Saturday's excellent away win at Blyth Spartans.
The wide player played the full 90 minutes as the Blues won 3-1 at Croft Park.
Rob said: "It was a very good result. We could have been a been a bit better on the ball at times.
"But we battled hard and got the three points, which was the main thing."
It ended a run of five successive defeats, and an impressive performance brought just a second away victory of the campaign.
Apter saw the team unity as a key part of the win.
"We worked more as a team, we worked hard together," he said.
"We were more compact as a team when things weren't going well, when they were on top of us towards the end.
"It was the reaction we needed, but it's important we keep it going now into the next game."
852 were at Croft Park on Saturday, for what was the Blues' longest away trip of the season.
And those supporters were rewarded with an excellent win.
"The fans are very important," Apter said.
"I know we've been on a bad run and the fans have given us stick for it, which we deserved.
"On Saturday they stuck with us, and we were able to get the three points in the end which is good for us. The fans were great."
It was an important moment for the team, the supporters and also the Manager.
And the 18-year-old has been happy to be learning under Steve Watson during his time at the Deva Stadium.
"Steve's been great, he's helped me when things weren't going well.
"He has told me what I'm doing well but also has told me when I need to be doing things better. He's been very helpful."
Rob has contributed one goal and three assists since he joined the club, and his form has been noticed at international level.
Later this month, the winger will join up with the Scotland U-19 camp.
On his selection, he said: "It's a very proud moment, something I've been working towards and I'm glad to have got it now."
For the Blues meanwhile, Kettering at home on Saturday represents a chance to make it back-to-back wins for the first time this campaign.
Rob is keen to continue his development with every game he plays and help the Blues climb the table.
"I've learned a lot here, and I want to keep improving with every game I play."
The full interview with Rob Apter will be available in Saturday's copy of The Cestrian Programme!