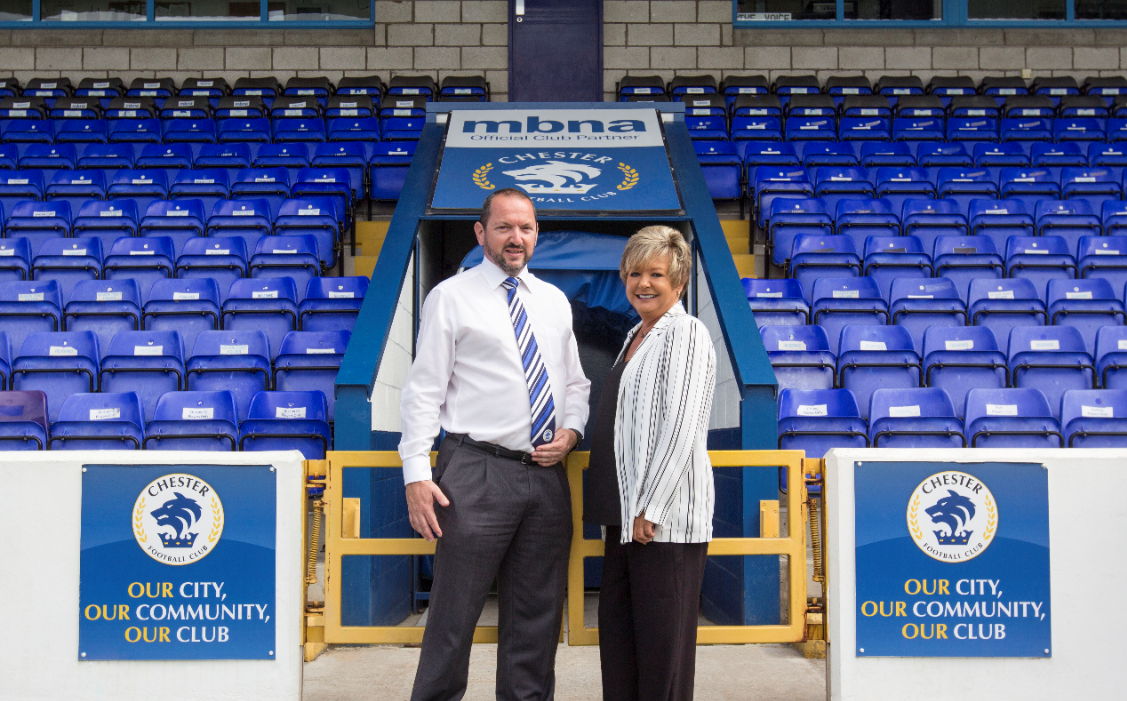 PRESS RELEASE | Starcare and Senior Blues set goal to raise awareness about dementia
Starcare and Chester Football Club have partnered over the 2018/2019 season to raise funds and awareness about dementia.
Cheshire based homecare provider Starcare will be working with Chester Football Club and their supporters group "The Senior Blues" to raise awareness and funds for dementia. This will consist of two match day sponsorships where children will be able to enter a competition to take part in a half-time generations penalty shoot-out.
The senior blues supporter group and children between 5-10 years old will go head to head in a half time penalty shoot-out with the winner taking home a 'Generation Star' trophy. Dee 106.3 will be giving you the chance to win a place as one of our penalty kick takers over the coming weeks for the first matchday sponsorship on Saturday 18th as Chester host FC United.
The idea of bringing the senior blues and children together was born from recent studies showing that a dementia sufferer's speech and memory improves after spending time with youngsters. It would seem that children really do keep the old young.
The generations penalty shoot-out is part of Starcare's 'Moments that Matter'; a greater initiative aiming to improve the wellbeing of Starcare's clients in the wider community. Paula Pedlow, Owner of Starcare, commented: "Having the Senior Blues involved with this was very important to me and we are so happy they have shown such interest in this particular initiative."
Paula went on to say: "As a homecare provider, we work closely with people of all ages and abilities. Dementia is a debilitating symptom that does not discriminate. I hope that our work with Chester FC and the Senior Blues will not only raise much needed funds to support our chosen charities, but also raise much needed awareness within our community on what dementia is and how you can seek help if you or anyone you know is affected.
"We are championing dementia this year. We are actively working with our client base and the wider community to ensure we do all we can to raise awareness and much needed funds to continue research into dementia."