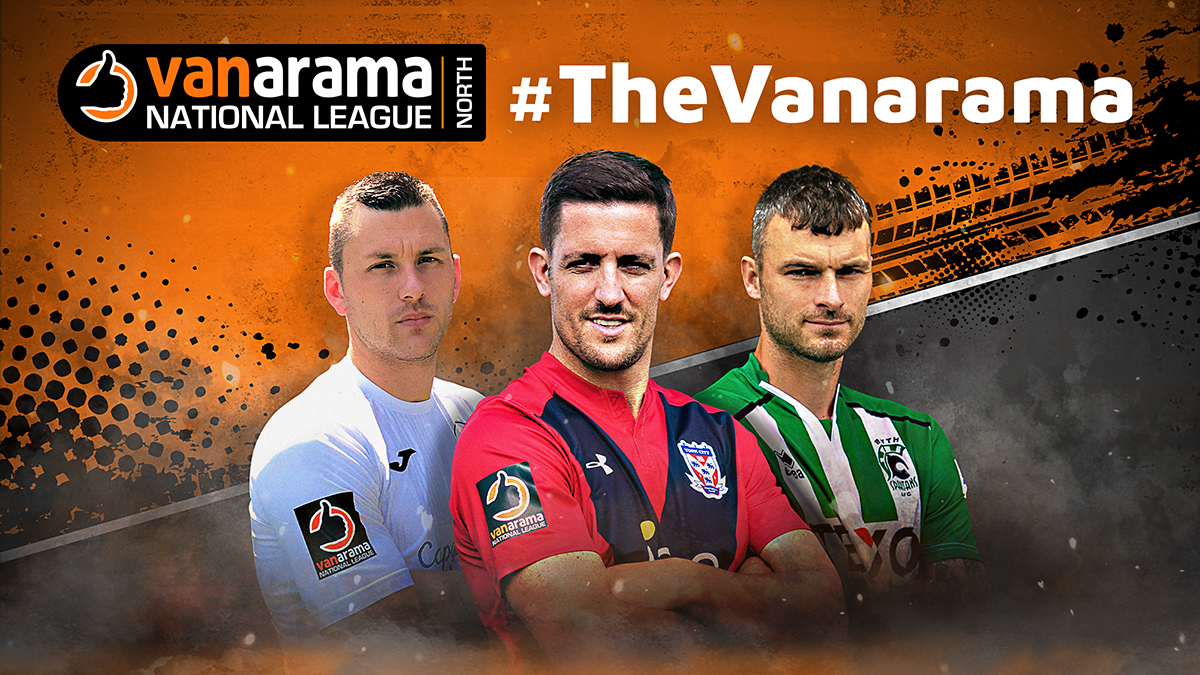 PREVIEW | Vanarama fan preview with Danny McNally
Vanarama National League North fan preview: Chester's Danny McNally gives us the answers
League sponsors Vanarama have been getting the fans' perspective ahead of the new season – which kicks off this Saturday!
Not long until football returns – what is instore for you this year?
Excitement is rife amongst players, managers and supporters. The problem areas have been addressed and the squad looks well balanced to compete at the very top end of the league. There is a strong belief this team can compete with, and beat, any team in the league home or away.
Anthony Johnson and Bernard Morley said last season was a success in terms of what you built off the field. Is promotion the only thing that represents success this coming season?
There is a general consensus at Chester that when we entered the National League after winning this league in 2013, the club was simply not ready off the field to compete and sustain football at that level, so whilst promotion will be key, it is vital the club continues to grow off the field. I still don't believe we are ready off the field, which is why many believe missing out on promotion last season may become a blessing in disguise.
What transfer has got you excited for the season?
Our best business so far has been to re-sign Anthony Dudley on a permanent contract. There was a lot of interest in him so to convince him to stay has pleased me massively. He's an incredibly classy and intelligent footballer, always finding pockets of space between the lines. One to watch next season.
What's changed since the final whistle of 2018/19?
Both full back areas massively troubled us last season. We had centre backs at both left and right back for large parts of last season. This summer, we have signed the hugely experienced right back Kevin Roberts who will be massive; not just on the field but in the dressing room after many years chasing promotion in the National League. On the other side of defence, we have signed a player who impressed me both times we faced him against Kidderminster last season; left back Joel Taylor.
Who from your team will get people talking?
I believe Altrincham have built on their success of last season well, with a number of impressive signings as well as tying down key man like Jordan Hulme and John Johnston to new contracts.
Which sides will be battling it out for promotion?
I think Hereford and York have recruited well and will be the big improvers next season – Darlington may have a case to join that list too. Spennymoor and Brackley will be right in the play-off mix as they always manage to do. Teams who I think will fancy themselves for the playoffs include Altrincham, Boston, Kidderminster and Telford.
What away day are you most looking forward to?
Kidderminster Harriers for another pie.
And what game would you like to win more than any other any why!
Not that we have any derbies or rivalries in this league, but Altrincham did the double over us last season and as a fellow promotion chasing side, I think our clashes next season will be crucial if we want to be challenging at the very top.
Which opposition player do you secretly admire?
Staying with Altrincham, I think John Johnston would make our right wing his own with his trickery and flair.
The big one! Where will Chester end up when it's all over?
I think we are a quality right-winger and a creative midfielder away from having the squad to challenge for the title. If we stick with just the players we currently have, I predict a fourth-place finish for us.
Vanarama, the leading van leasing brand in the UK, have recently launched the National League Club Reward Scheme to help fans back their club's budget. Every time a fan takes out a brand new van lease with Vanarama or a brand new car lease with Motorama their club will earn £100 and you will receive £30 cashback.
For the latest van leasing deals, head to Vanarama.
For the latest car leasing deals, head to Motorama