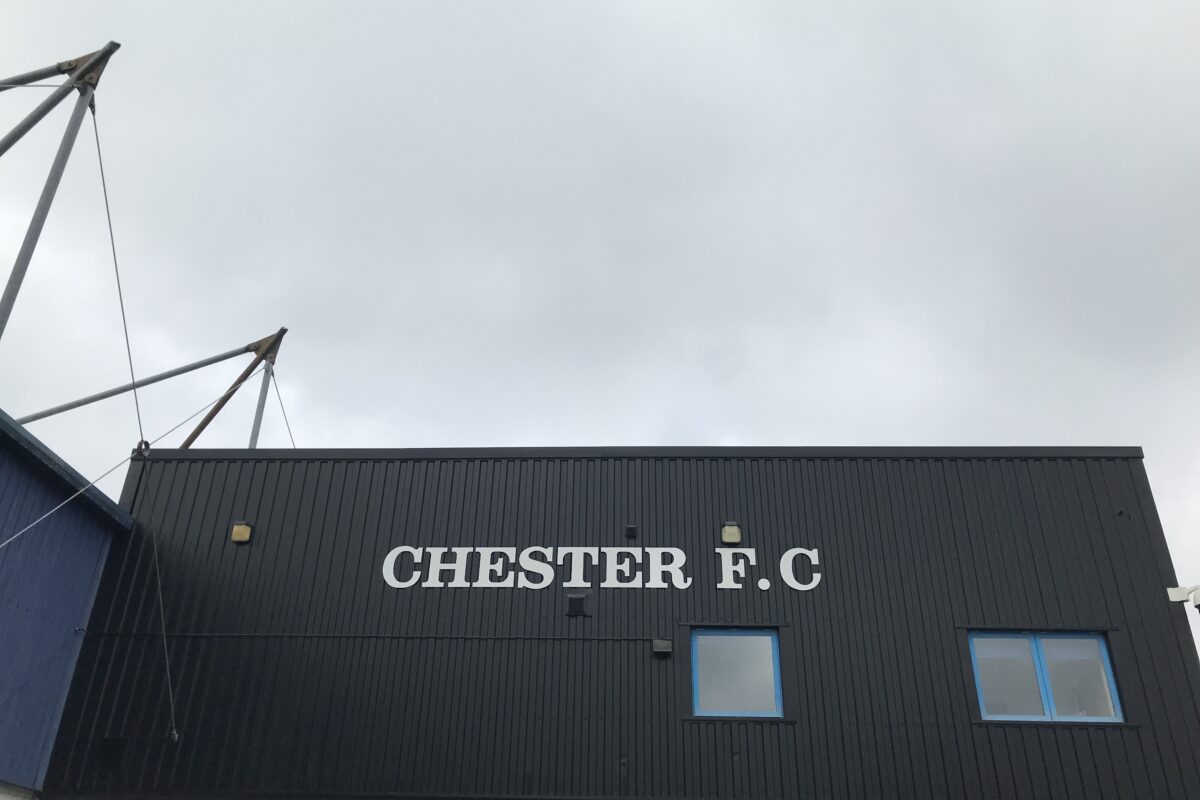 READ | Chester FC Club Statement 25 February
As a Fan Owned Community Club, Chester FC are committed to treating all individuals including the players and supporters of opposition clubs – regardless of their background – in a manner without fear of abuse or discrimination.

As a club we embrace our diverse community background and, alongside the Community Trust, have worked hard to create an environment which engages all aspects of society within which abuse and discrimination based on any characteristic of any kind will not be accepted.
On Saturday during our defeat against Brackley Town, it is with regret that there was an incident reported to a Steward whereby a fellow supporter is alleged to have acted in a manner which fell below these standards.
As always, the majority of our fan base continue to support the Club and act in a way which is a credit to both themselves and the Club – for which we are thankful.
Clearly this event saddens us greatly and – whilst this specific incident will now be dealt with in conjunction with Cheshire Police – it goes without saying that the Club will not tolerate any such behaviour and will act in the appropriate way to anyone found to behave in such a manner.
It does serve as a timely reminder though that should anyone witness behaviour from fellow spectators which they believe is inappropriate or of concern then they should either contact their nearest Steward at the time of the incident in the first instance or via info@chesterfc.com if necessary following the event.
In addition, we would like to remind supporters once more that it is an arrestable offence to enter the field of play during a game. This comes following several instances this season.
By doing so spectators are placing both themselves and the Club at risk of considerable fines and sanctions and as such it is essential all spectators remain behind the barriers at all times during a game.