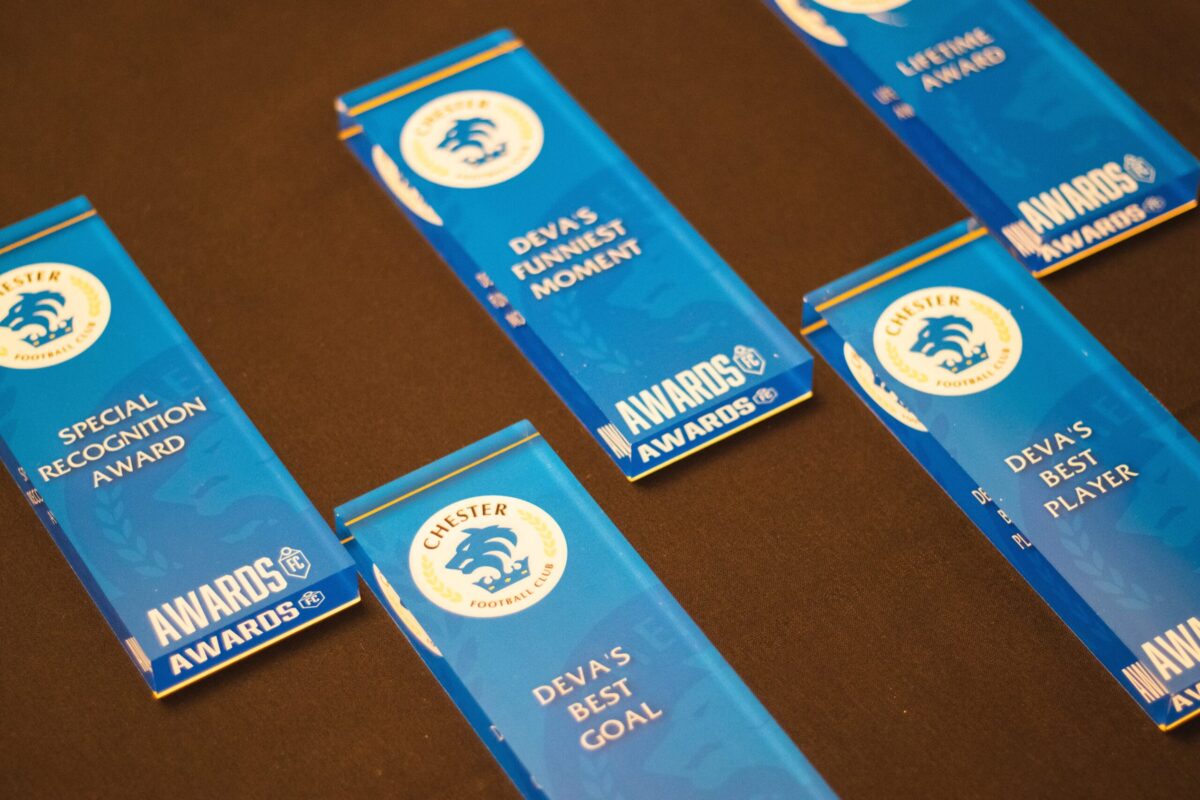 Last Saturday night saw the Deva @ 30 celebration take place at the Crowne Plaza.
A host of former players were joined by former treble Championship winning manager Neil Young and current manager Calum McIntyre with members from the current squad to commemorate 30 years of football at the Deva Stadium.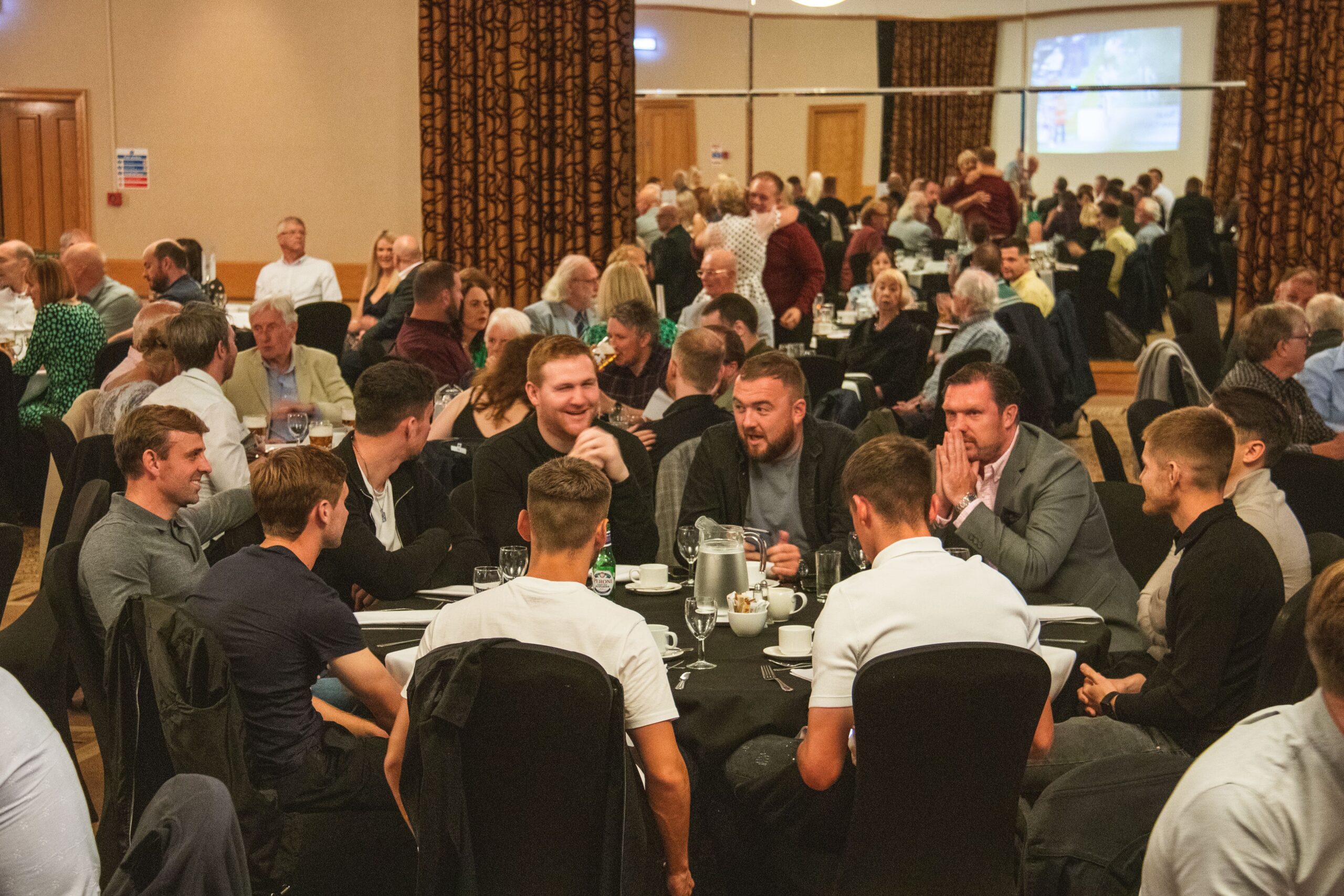 An evening of entertainment took place with many fans getting the chance to reunite with the heroes that they used to cheer on during the three decades.
There were also awards presented on the evening too, and the winners of the various categories were:
Deva's Funniest Moment – Eddie Bishop's classic tumble down the steps and flying over the pitch side gate during a pre-season friendly against Stoke City, in the 1990s.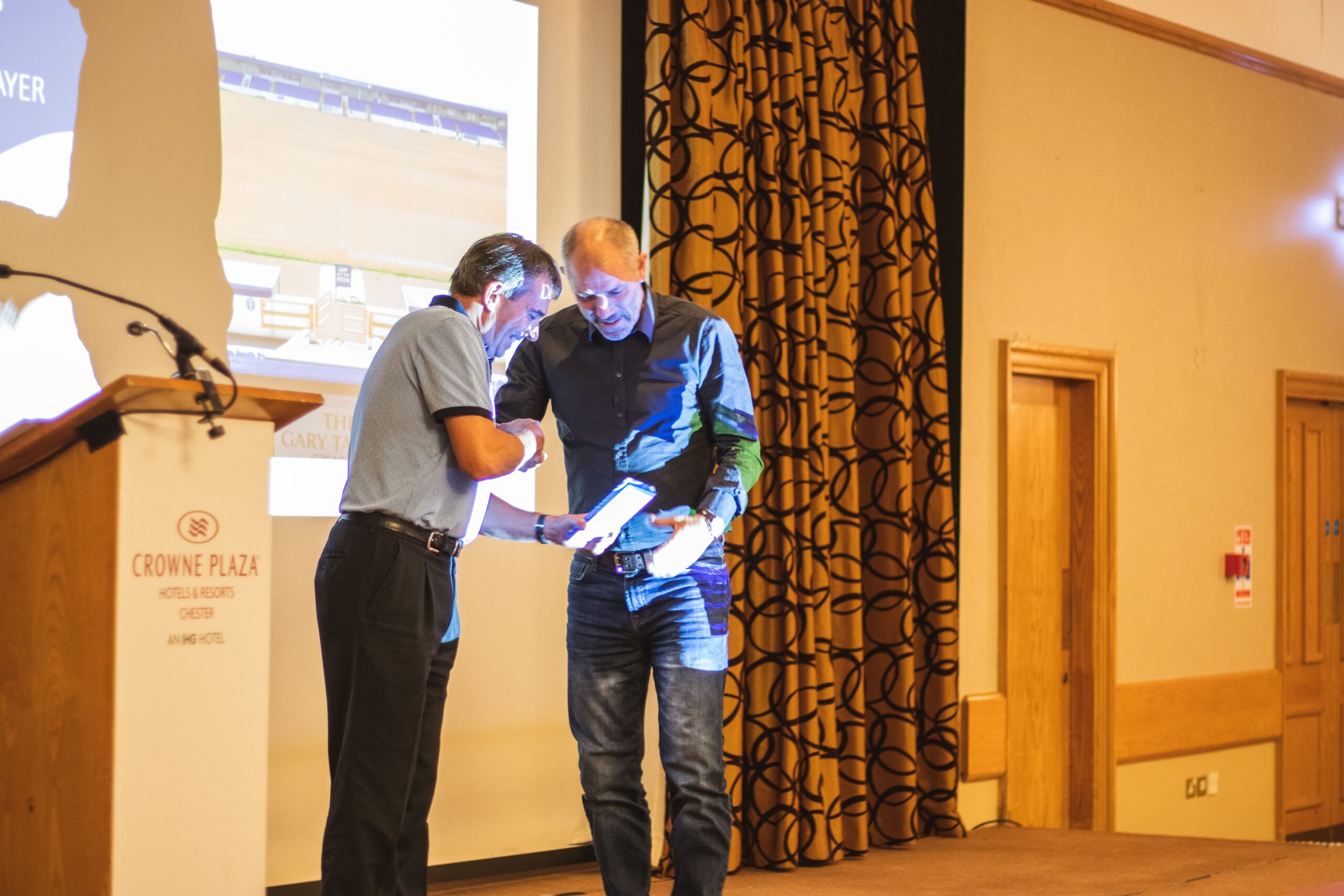 Deva's Best Player – George Horan won the vote with 22% of all votes, and was presented his award by his former manager, Neil Young.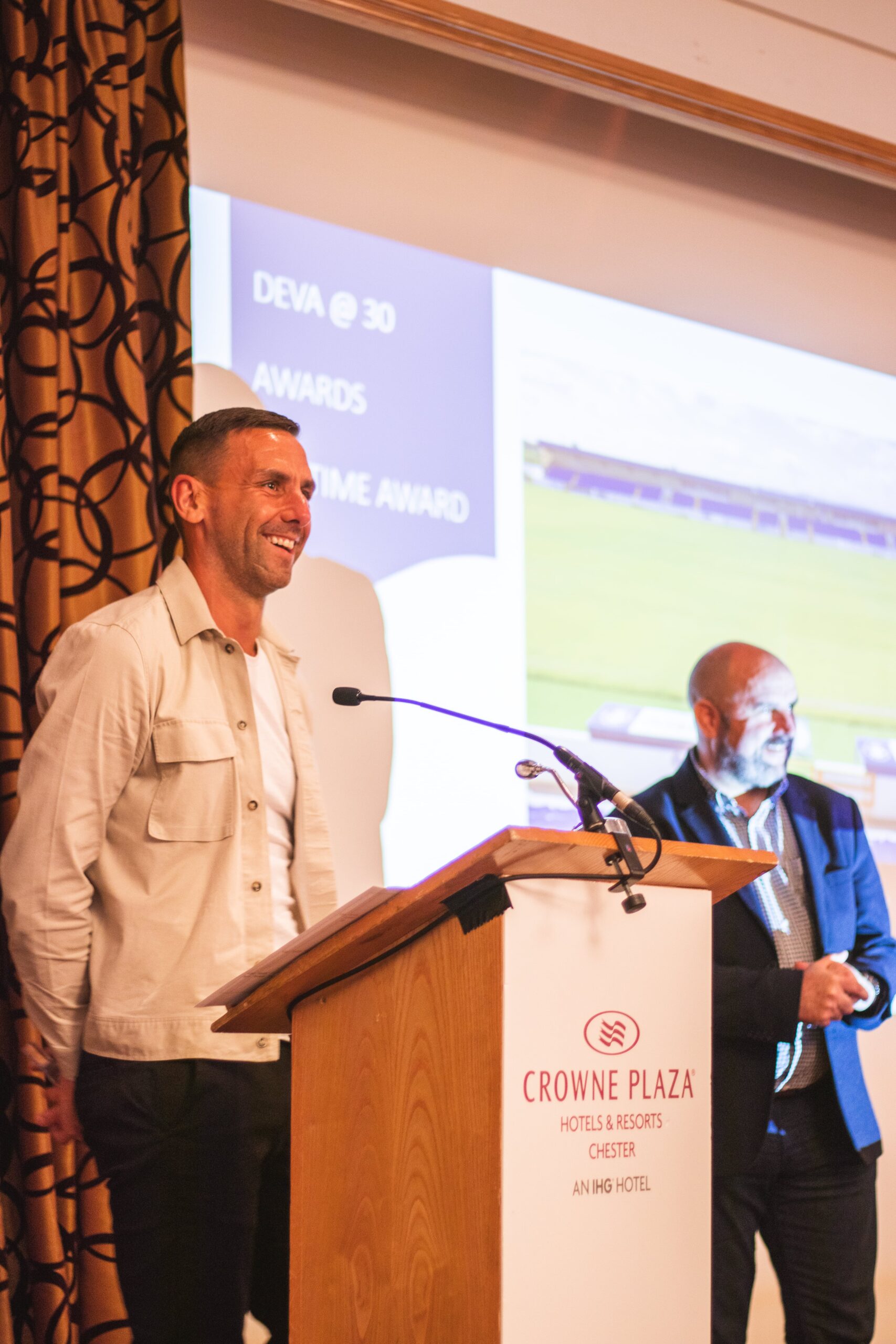 Special Recognition Award – Jim Green was presented the award for his incredible efforts on the KGV Project, by Senior Blues Chairman, Chris Courtney-Williams.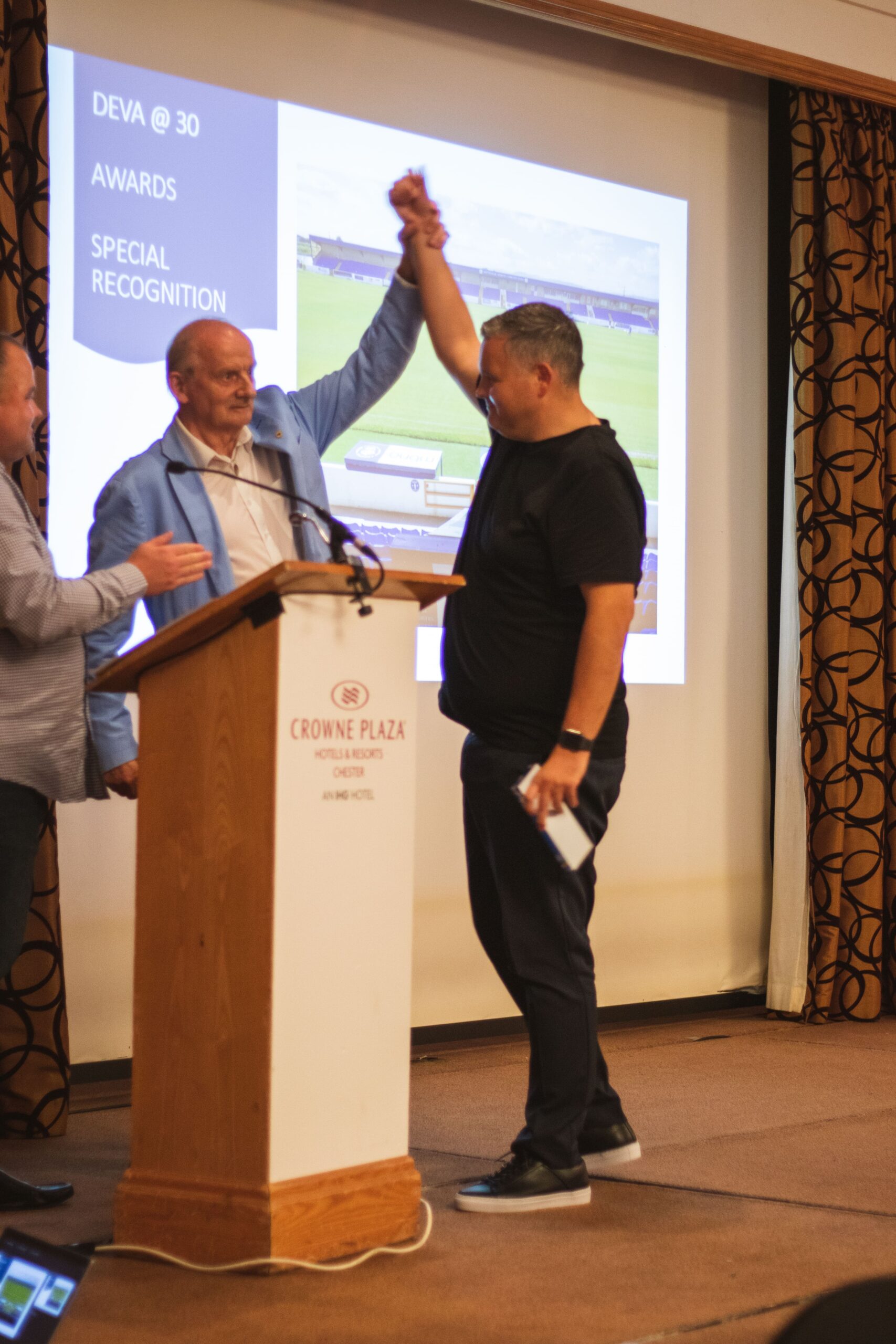 Deva's Best Goal – Presnted by Blues goalkeeping legend, Grenville Millington. A clear winner here with 48% of the votes was Ben Heneghan's 94th minute winner against Wrexham, with Ben also delivering a thank you video to those in the room via phone.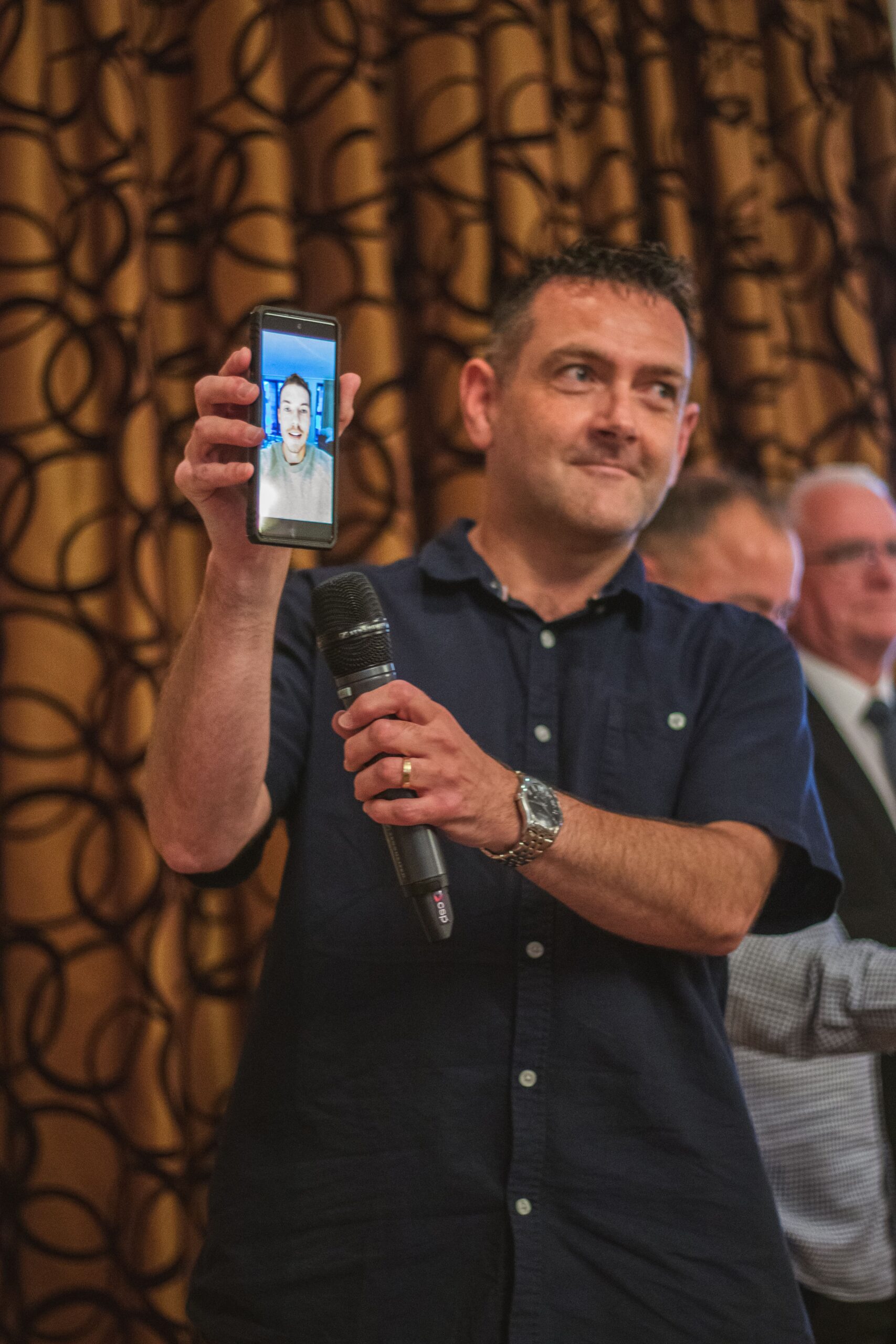 Lifetime Award – Chester's all time leading scorer, Stuart Rimmer was presented the award by Communications Manager & Football Administrator, Albert Davies.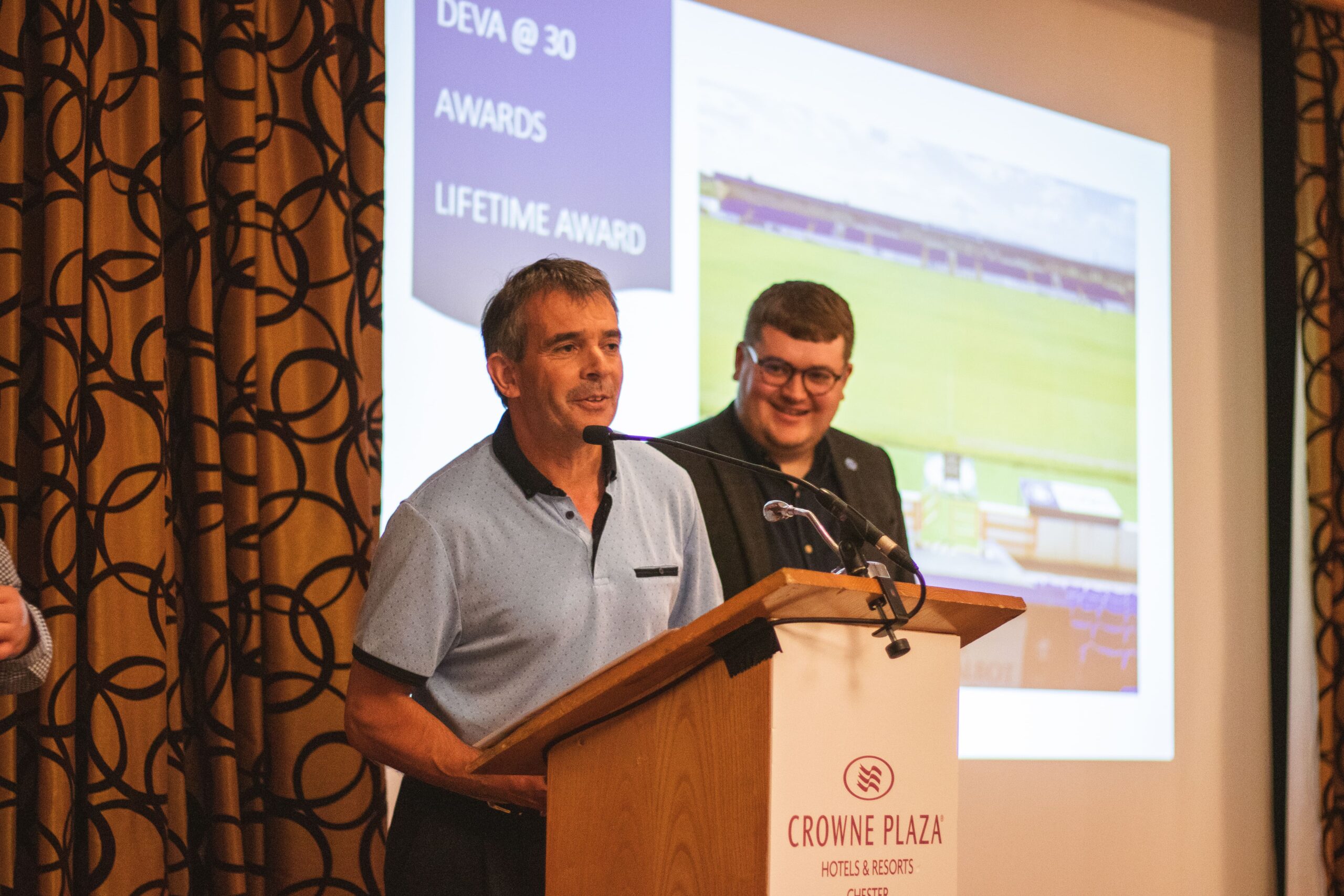 Chester FC would place on record its thanks to everyone who attended on the night and also to the Crowne Plaza for their help throughout, to Shane Pinnington for being a great host, to Dave Beech of NATV for most of the footage shown, and also to Yasmin Thomas who was our photographer for the event.
We hope you all enjoyed the evening!