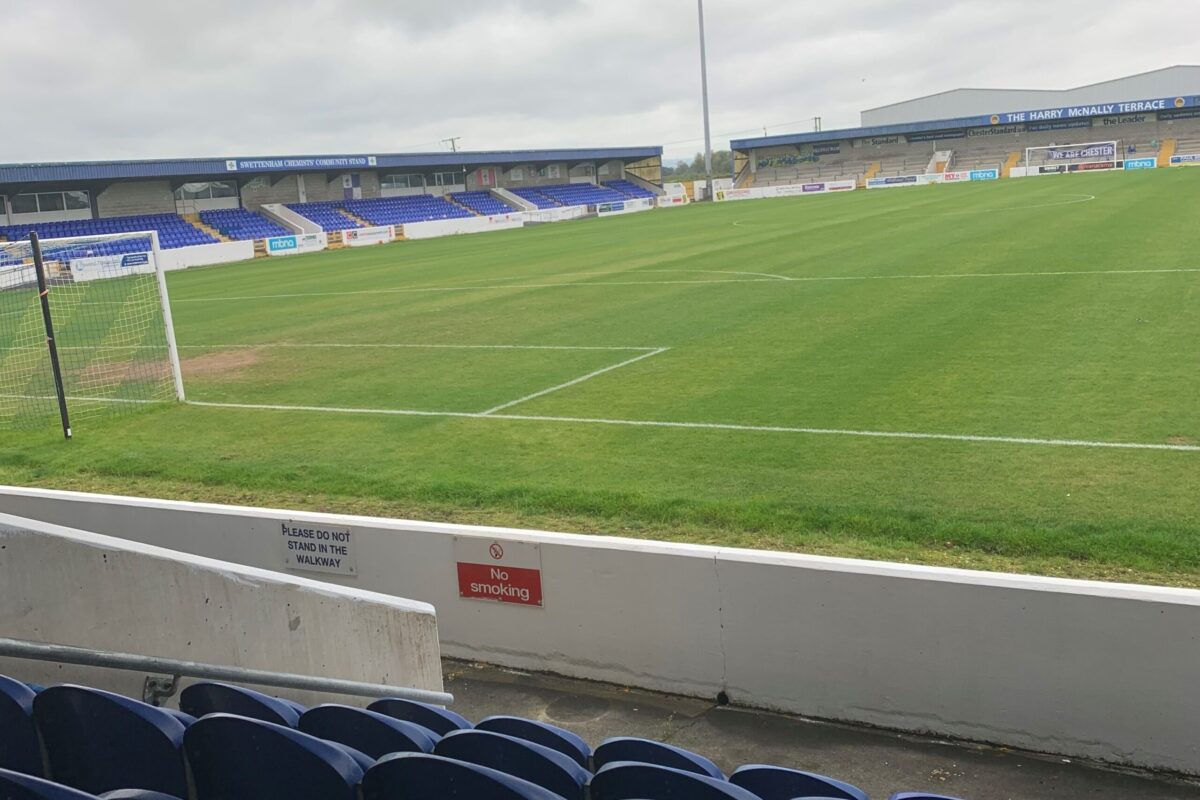 READ | Further update from Chester FC
Chester Football Club wishes to provide supporters with an update on our response to the disorder at the end of our match with Brackley Town on May 7.
We are continuing to assist Cheshire Police with its investigation and have provided CCTV footage to the investigation team.
Officers have confirmed a 33-year-old man from Chester has been charged with failing to comply with a football banning order, throwing a missile at supporters and pitch invasion. He is due to appear at Chester Magistrates' Court on 13 June.
Detectives are also appealing for witnesses after a supporter sustained a broken jaw when he was seriously assaulted in the toilets at half-time having challenged three individuals who were chanting an inappropriate song.
Anyone with any information in relation to the assault, or the disorder at the match should contact Cheshire Police on 101, or visit www.cheshire.police.uk/tell-us, quoting IML 1539302.
These investigations are ongoing and it is important the Club allows them to be completed, however we are committed to working closely with the police and authorities to ensure those responsible are identified and punished.
Club officials met with the Safety Advisory Group, including Cheshire Police, this week, and have also been in contact with the National League and The FA.
This incident will almost certainly result in the Club being subject to sanctions, and changes to matchday operations at the Deva Stadium that will impact us financially.
However, we are determined the hard work that has been undertaken to build our community football club will not be undone and will do everything in our power to repair the damage to our reputation.
The messages of support and understanding from Brackley Town fans, who recognise this incident is not reflective of Chester FC, have been gratefully received, and we will ensure a goodwill gesture is made next season to help restore the good relations between the clubs.
Further updates on the investigation will be provided when appropriate.