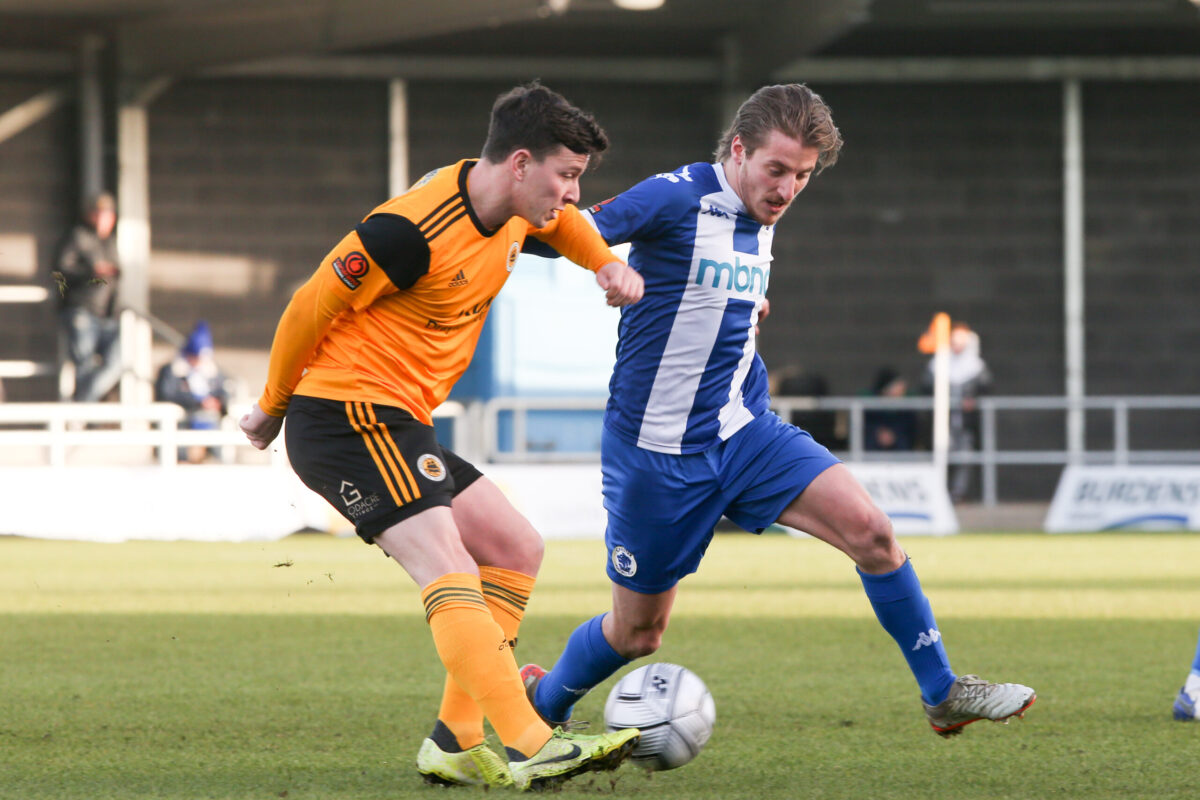 READ | George Glendon reacts to yesterday's loss at Boston
Club Captain George Glendon spoke to The Cestrian Programme following Saturday's disappointing loss at Boston.
The midfielder said: "That was embarrassing. To concede the goals that we did, and that's eight in two games, is simply not good enough.
"When you're doing that, you can't build on anything. It's just really frustrating at the moment, but Saturday in particular was embarrassing."
"We can't just blame it on the defence either, it's a team game and we all take responsibility…the game was embarrassing, and we apologise to the fans that had to witness that."
Manager Steve Watson has only had two home games since he took over in December, drawing both despite positive performances.
February presents four Deva encounters, with Brackley Tuesday and Southport on Saturday being the first half of a busy month down CH1.
Glendon sees this week as pivotal: "This is a huge week. After Tuesday and Saturday too we will have a good idea of where our season lies. It's down to us as players to put things right. We need a win and need to build."
Next up title chasing Brackley come to town, and the skipper is looking for a victory and a vast improvement from Saturday to inject some life into the season for the Seals.
George said: "We know the supporters get behind us and they always give us a good atmosphere at home and under the lights too.
"I keep saying we need to build some momentum, win and then make it back to back. It's time to put it into action."
You can read the full interview with George Glendon in Tuesday's copy of The Cestrian Programme.