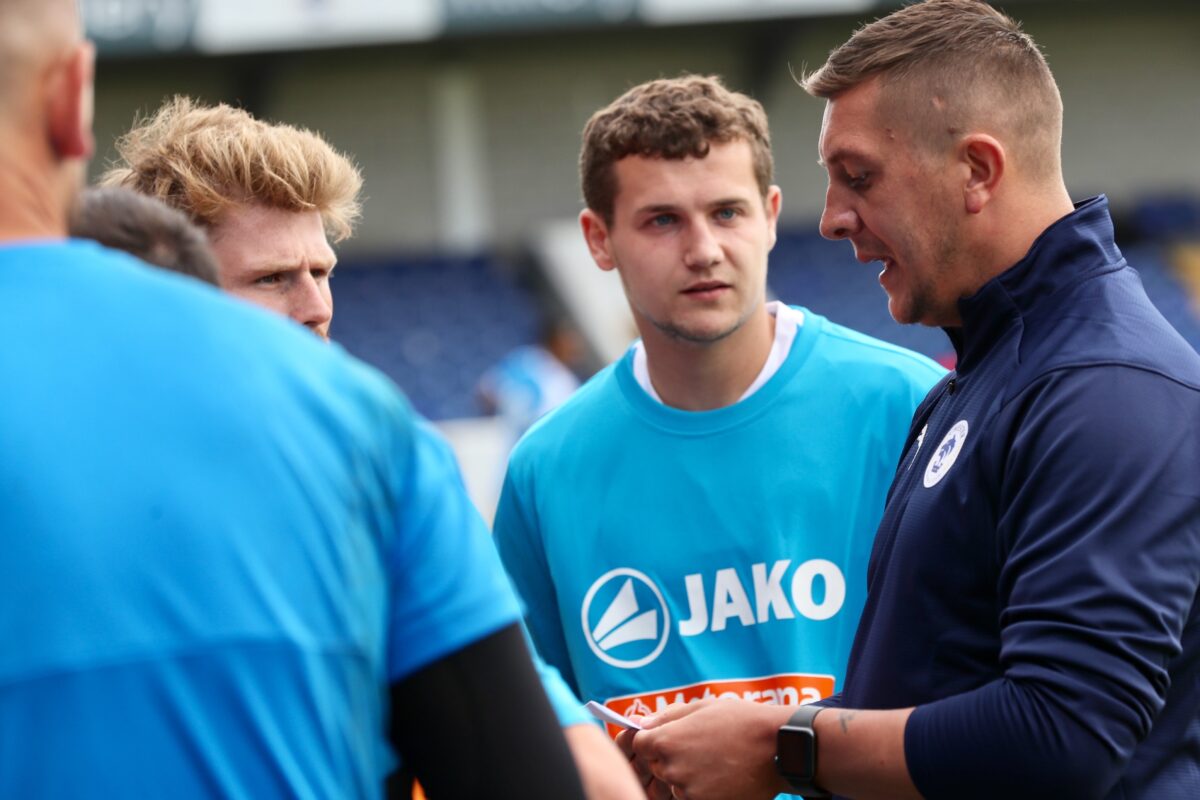 READ | Jonno pleased to see supporters return to the Deva last night
Chester FC Joint Manager Anthony Johnson was delighted to see fans return to the Deva last night.
The home faithful witnessed a frenetic 5-3 victory for the Blues – with supporters being able to watch the team for the first time in nine months for a limited-attendance pilot event for season-ticket holders only.
The club now hopes to be able to welcome non-season ticket holders for future matches with a reduced capacity and strict social distancing measures in place. We will provide a further update on these arrangements in due course, however it is hoped we will be in a position to make further season tickets available as well as individual match tickets.
Joint Boss Jonno said: It's the small things you miss when the fans aren't in, like last night and being able to clap the supporters who are drenched head to toe at the end of the game.
"The little things like the fan you can always hear who always sits behind you egging the players on and getting frustrated at the same time.
"The small things like the same supporter that will always give the ref a bit of grief on his way off.
"The small things like when the fans clap the subs warming up or cooling down after being subbed.
"All these small things are what we've missed so much about having you guys in. We know how much you love your club and last night was the first small step in recreating what has made playing at home so special to us as players and staff.
"Thanks for your unbelievable patience and unwavering support during a time that none of us have ever witnessed. It's beginning to look a lot like C̶h̶r̶i̶s̶t̶m̶a̶s̶ football!" 💙