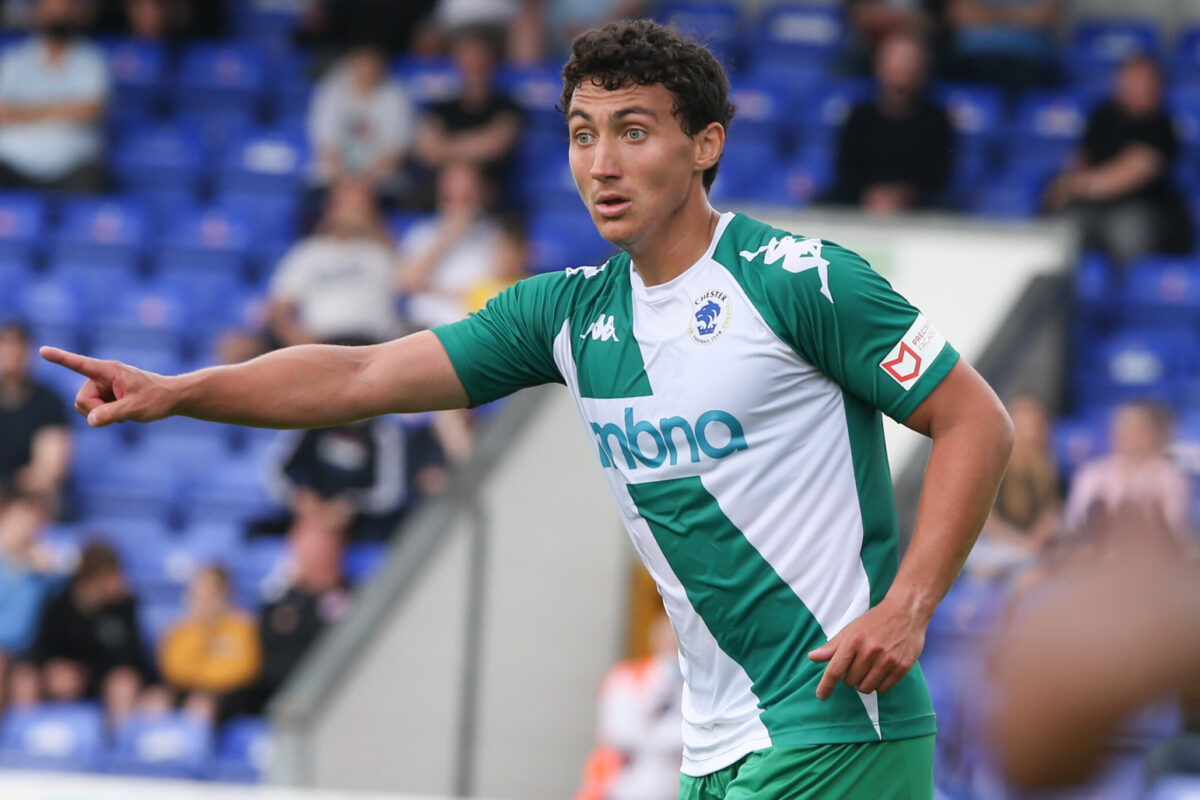 READ | Luke Clark reacts to Monday's defeat at Kidderminster
Midfielder Luke Clark spoke to The Cestrian Programme following Monday's defeat at Kidderminster.
Clark, who has been Captain of the Blues in the absence of George Glendon, was defiant in his words after a slow start to the campaign.
He said: "Every man in that dressing room is disappointed to say the very least.
"What gets said after the game stays in there, but stern words were spoken. The lads will continue to fight.
"Every time we put that shirt on our back we will go out and continue to fight and give absolutely everything we've got.
"It might just take one moment, maybe a bit of luck, but things will turn in an instant. We've just got to apply ourselves in the correct way."
The 3-1 defeat to Kidderminster meant it's just two points from four matches to start the 2021/22 season, but Clark was extremely confident fortunes will turn in the talented squad.
"It was disappointing. Listen, we were beaten by the better side. We hold our hands up to that.
"Did the lads put in a shift though? Yes they did.
"We've got to stick together and a couple of bad results don't define us. The season is 42 matches.
"We're four games in. Okay, we've had a few poor results. But the boys will continue to give everything we've got. We need the supporters to give us everything they've got too.
"The results will turn around."
Despite defeat, a large bulk of the Chester FC supporters stayed behind to show their support to the team and show them we remain in it together.
"The fans are absolutely fantastic. To bring 325 supporters to Kidderminster on a Bank Holiday Monday, see us get beat, and still stay behind to clap us shows the support is there.
"To those supporters, I can tell you now, we will give everything we've got for you.
"We do it for you, for ourselves and for this Football Club. We are asking you to stick with us. Stay behind us."
You can read the full interview with Luke Clark in Saturday's copy of The Cestrian Programme.