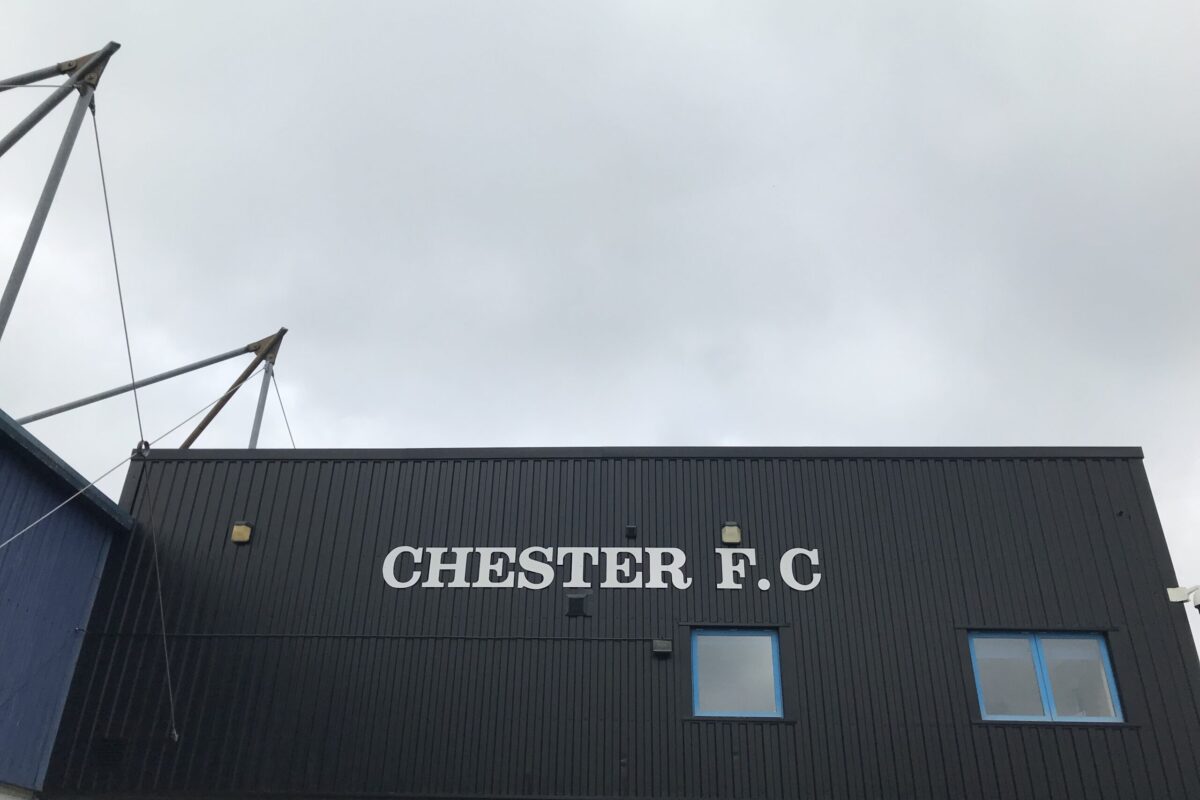 READ | Statement from the Board of Chester Football Club
We wish to express our disappointment at media reports relating to events at the conclusion of our home fixture with AFC Fylde on Saturday, 27 August.
Following the publication of an article on Daily Mail Online on Monday 29 August that contained serious allegations against our supporters and assistant manager Colin Woodthorpe, The FA and Cheshire Police contacted Chester FC to confirm the matter was being investigated.
We are pleased that both The FA and Cheshire Police have now confirmed that neither the Club nor Colin will face any action.
It was our belief that the article – and a second article published on Daily Mail Online on Friday, 2 September – contained several unfounded and malicious allegations, however we have deferred from commenting until the completion of the investigations.
The day after the match, we commenced an internal review into these events, including reviewing CCTV footage and witness reports, and it was immediately apparent the evidence did not support the sensationalist nature of the articles.
Allegations that Colin was 'like a raging bull' or that 'up to 20 Chester fans attempted to storm the changing room' and police had to 'drag' supporters away are spurious. The Daily Mail Online also reported that 'Fylde officials were unhappy at aspects of their treatment throughout the afternoon' but we have received no correspondence to support this claim.
We believe our football club has demonstrated that where the behaviour of supporters, players or staff falls short of the standards we expect, we will address this in the strongest possible terms. However, we will defend our Club and those connected to Chester FC when subjected to unfair and unwarranted accusations.
It is disappointing to note this incident was reported in the Daily Mail prior to any formal concerns being raised with The FA, National League, Cheshire Police or ourselves, and regret that the reputation of both clubs has been damaged through the publication of these unsubstantiated allegations.
We are also troubled the articles draw reference to Colin's past employment with AFC Fylde and subsequent legal proceedings, and a previous FA investigation into social media posts, which we are concerned attempt to question his character.
Colin is a hugely valued member of our coaching team who is greatly respected within the game for his achievements as a player and coach. This has been a challenging period for Colin and we are pleased his reputation remains intact .
We thank The FA and Cheshire Police for their consideration and would expect AFC Fylde to apologise for the negative publicity this has generated for Colin and our Club.