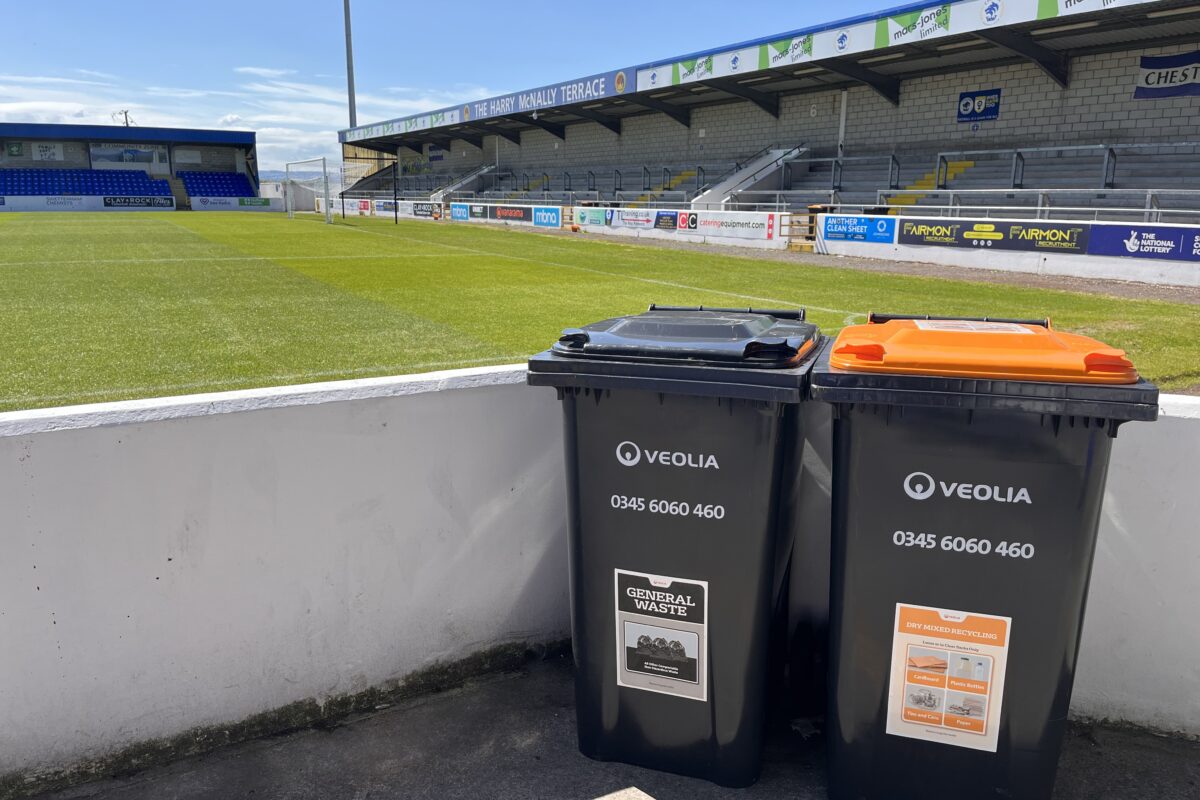 Recycling at the Deva Stadium
Chester FC have welcomed Veolia as our Waste Provider as we continue our commitment to greater sustainability by introducing recycling at the Deva Stadium.
On matchdays around the ground, there will now be two separate waste bins provided for supporters.
Orange bins can be used for recycling of plastic bottles, cans and cardboard
Grey bins should be used for all other waste, this includes food and disposable tea/coffee cups
Any waste placed in the incorrect bin will need to be sorted on site here as it contaminates the bin, and cannot be collected by Veolia – so please make sure you put your rubbish in the correct bin.
Thank you for your support.