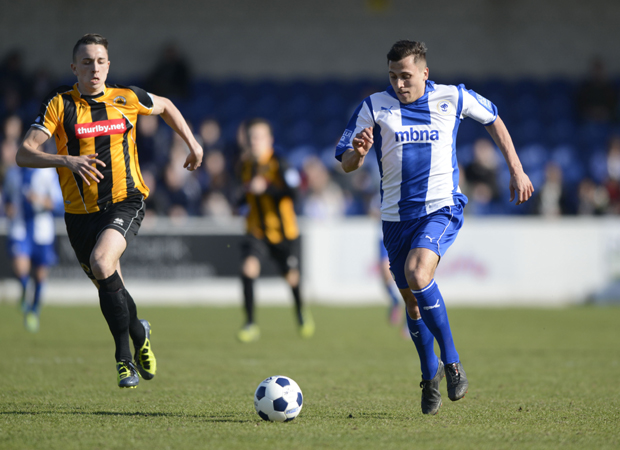 SARCEVIC | Former Blues midfielder to auction off medal to raise funds
Former Blues midfield star Antoni Sarcevic has teamed up with local paper Chester Chronicle to raise funds for the Blues.
Antoni Sarcevic has agreed to auction off his Conference North winners' medal in order to raise funds.
The Chester Chronicle are now taking bids for Sarcevic's title-winning medal from the memorable 2012-13 season; with all the money received going towards Chester FC.
Sarcevic, who scored 23 goals in 80 appearances for the Blues, said: "Chester is the club where it all started for me and the club that helped me get to where I am now.
"I would love nothing more than to help and hopefully the medal will raise money for the club.
"It's an absolute pleasure to do this and it is the least I could do for the club."
You can send sealed bids by post or by email but they must reach The Chester Chronicle by the deadline of noon on Monday, February 12.
If your bid is the highest one they receive, the medal will be all yours. Competition is sure to be fierce – so make sure your sealed bids are high ones!
Sealed bids must include your full name, address and contact number and will be legally binding.
Post them to The Chester Chronicle, Sportsdesk, Maple House, Park West, Sealand Road, Chester CH1 4RN or email chester.sport@cheshirenews.co.uk .