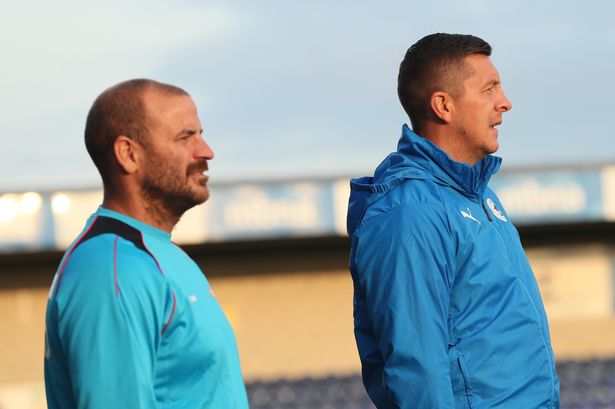 SEASON TICKETS | A message from Bern and Jonno!
A message from Blues Joint Managers Bern and Jonno…
Next season for this football club is absolutely massive.

We have had a season to stabilise this great football club. We have tested the waters, had a look at what this division is all about and we've fallen short of the top seven by just three points.

Next season, we have no excuse not to be hitting those heights. We want to be competing at the top end of the table. We want to make loads of noise – with success and winning games of football.

On the proud day we became Joint Managers of Chester FC, we dreamed of playing in front of 2,500-3,000 fans at the Deva. Ultimately, that comes down to winning games. Next season, we feel we can achieve that for you.

What are we asking of you? To get down Bumpers Lane in your numbers. To get your season tickets and make this stadium a fortress for another season. Make noise, turn up in numbers and give the lads a major boost.

The prices of Season Tickets for the 2019-2020 campaign are absolutely scandalous – we feel like it is daylight robbery for you as supporters because it is such good value for money! You need to take advantage of the fantastic early bird prices.

As you can see on the £50 Harry Mac season ticket for 18-21 year olds, our aim is to have that Terrace rocking and have fans – particularly the younger generation – pouring and queuing through the turnstiles on a matchday.

Plans are moving forward very quickly in the close season in terms of recruitment and next season we know where we want to be.

But we cannot do it without you. So please get your season ticket and make the difference. Come on you Blues!
CLICK HERE FOR HOW TO GET YOUR SEASON TICKET!
#OurCityOurSeals