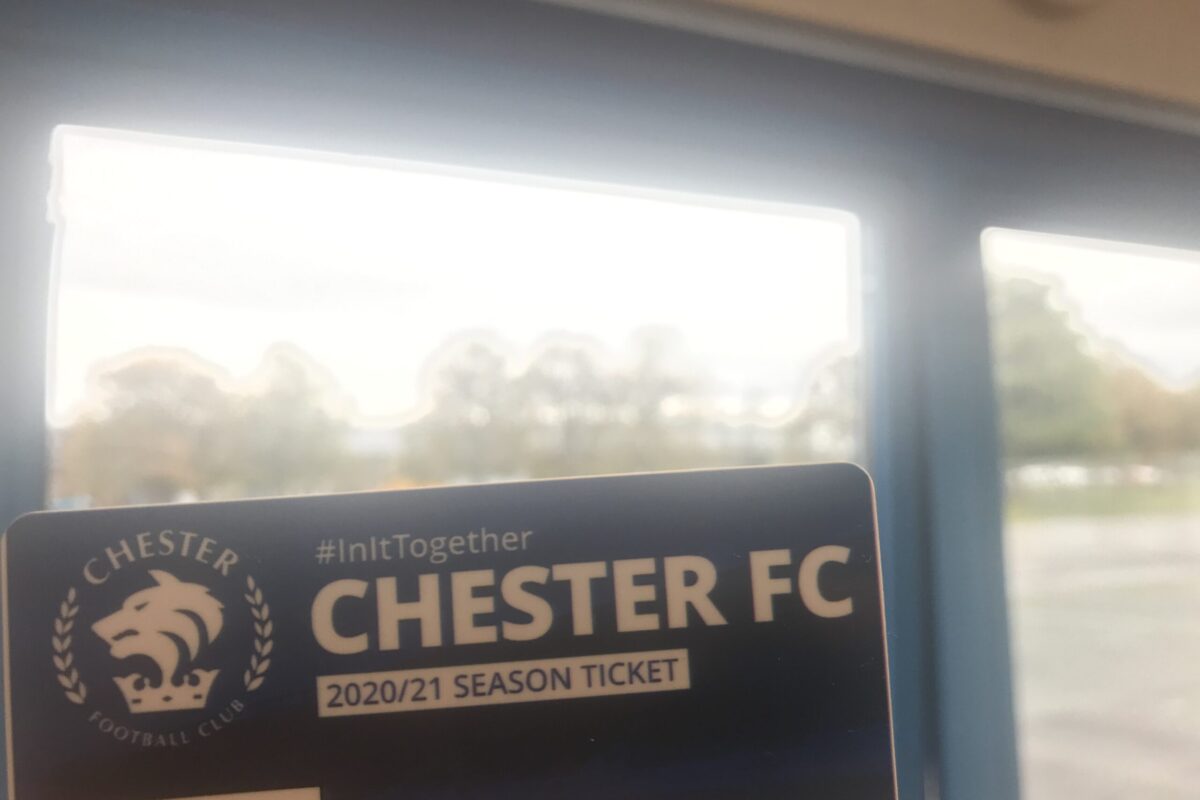 SEASON TICKETS | CFC ST Cards now available for collection!
Chester FC is pleased to announce season ticket cards are now available to collect from the ticket office at the Deva Stadium.
Although supporters cannot attend games currently due to Covid-19 restrictions, the club is keen to ensure our fans receive their season ticket cards to enable them to return as soon as crowds are allowed.
The ticket office is open from 10am to 4pm on weekdays and season ticket cards can be collected from the window during opening hours.
Once restrictions have been lifted, you will be able to use your new season ticket card to attend games, however as previously advised social distancing requirements mean most fans have been relocated for the 2020/21 season.
Jeff Banks, director of fan engagement, said: "It's been an extremely tough task to ensure that all of our season ticket holders were able to attend games at the Deva Stadium when restrictions allow.
"We would like to thank all supporters in advance for their patience and understanding as the majority will have new seats for this season. The guidance means that every other seated row inside the ground is closed off, along with every end seat next to steps so you can imagine the logistical nightmare this gave us, but the intention is to return everyone to their original seats for the 2021/22 season."
Existing season ticket holders are reminded they have until 6pm on Friday 16th October to confirm if they wish to retain their season ticket with free access to live streaming of home league matches or request either a pro rata or full refund. The club is grateful to those season ticket holders who have already contacted the club to advise of their decision.
Click here for more details about the options for season ticket holders.
Feedback from supporters relating to the new live streaming service has been extremely positive and the club will continue to assist the small number of fans who have experienced issues accessing the service.
Jeff said: "Given we had less than seven days to turn this around, a tremendous amount of effort has gone into providing a service that enables Chester fans to watch matches live while games are behind closed doors.
"I'd like to say a special thanks to Mike Day, Albert Davies and the Chester FC media team, Jim Green and George Delves, who have helped turn this round in such a short space of time and have delivered a first-class service for the fans."