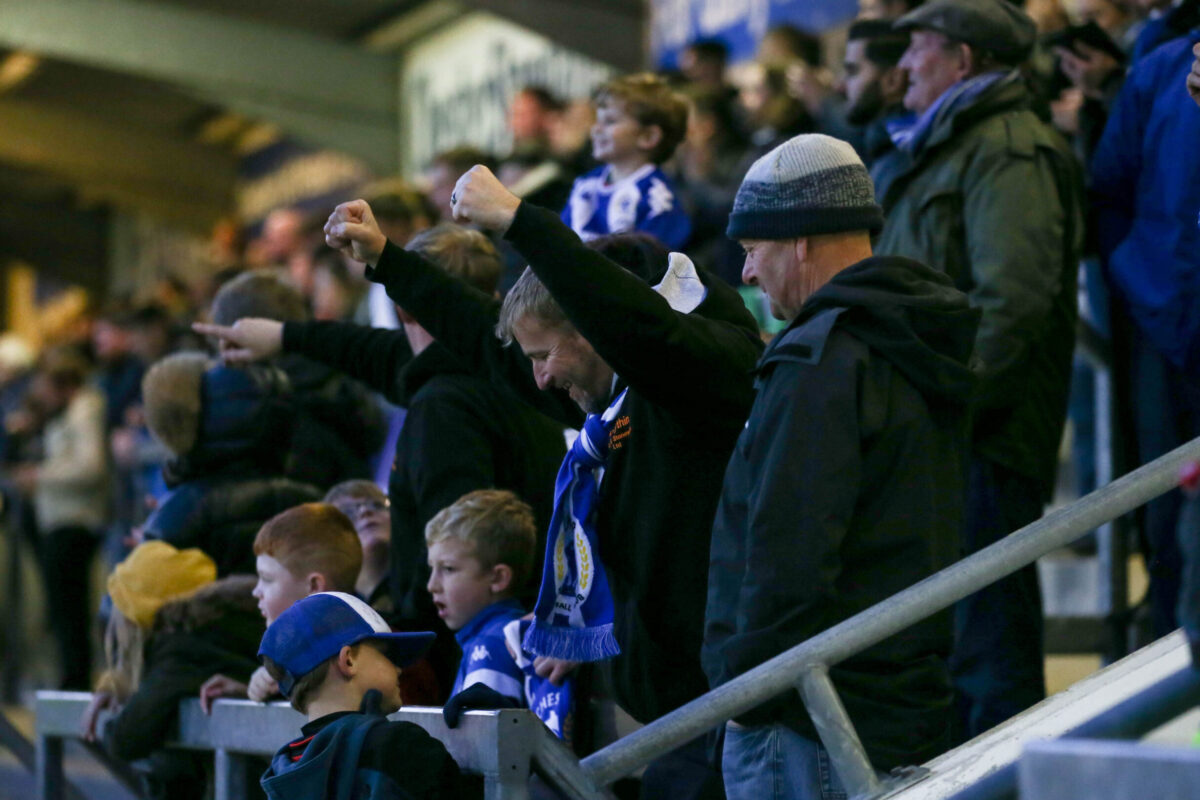 SEASON TICKETS | Three free tickets for ST holders can now be claimed!
Chester FC fans who retained their season tickets through the 2020/21 campaign can now claim three FREE matchday tickets to bring friends or family to the Deva Stadium.

When it was confirmed the 2020/21 National League North season would begin behind closed doors, we wrote to season ticket holders offering them the choice of a full refund, pro-rata rebate or retaining their season ticket and accessing a package of benefits, which included live streaming.
We were overwhelmed at the response with the vast majority choosing to retain their season tickets, which ensured our club was in a stronger position to face the financial challenges of Covid-19 and the subsequent cancellation of the season.
We remain extremely grateful for your support and, as part of the package of benefits offered, we are now pleased to offer you three friends and family tickets.
The tickets can be used across three matches between November 2021 and February 2022. Tickets are non-transferable, cannot be sold and each season ticket holder can claim one free ticket per game.
Please see the terms and conditions as well as the application process below for your friends and family tickets:
To request a FREE complimentary ticket for a home match between November 2021 and February 2022, please email fans@chesterfc.com with your name and contact details. Please confirm the fixture date that you would like the ticket for.
All requests for friends and family tickets must be received 48 hours before your chosen match. Any requests received after this deadline will not be processed for that fixture.
Upon verification of your season ticket details, your friends and family tickets will be emailed to you. Tickets will be for the same stand as your season ticket and will be unreserved.
On the day of the match, the friends and family tickets should be scanned at the turnstile you normally enter with your season ticket card, so please download and print off the ticket or have the ticket on your phone ready for scanning.
The three friends and family tickets must be used by the end of February 2022.
This scheme is available for 2020/21 Adult, Concession, 18-21 Year Old and 12-17 Year Old season ticket holders ONLY. It is not available for Carer or Under-12 season ticket holders.
Due to the reduced capacity in the Legends Lounge, we can only offer tickets for non-hospitality areas at present.
For any information regarding the friends and family ticket scheme, please email fans@chesterfc.com.