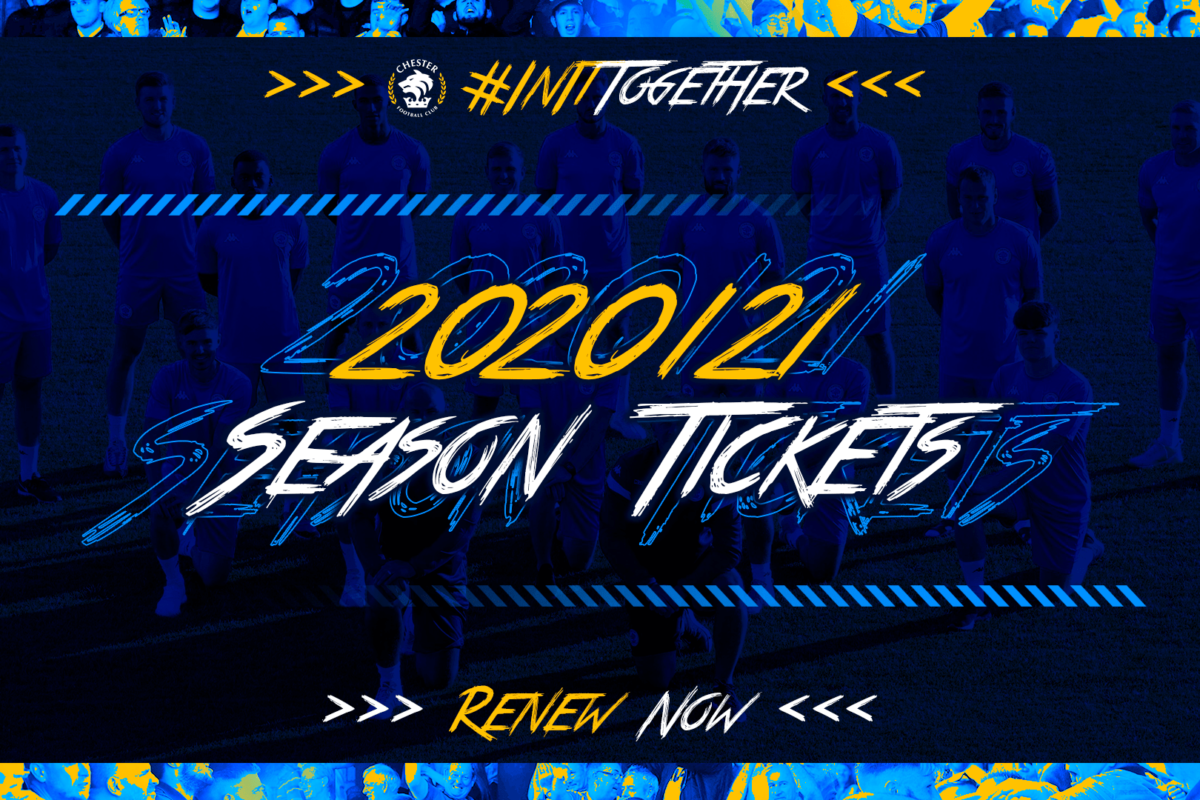 SEASON TICKETS | Today is your last chance to renew for 2020/21!
Today (4pm) is the final opportunity for current Season Ticket holders to renew for the 2020/21 campaign!
With sales already passing 500 at the start of the week, existing Blues Season Ticket holders have the chance to keep their ticket for the upcoming campaign – and have been able to do so via our brand new online ticketing platform!
Supporters can also renew up until 4pm through the ticket office. Either pop down to the Deva Stadium in person and our volunteers can process your renewal, or you can do so over the phone by calling 01244 371376.
Please note, we may experience high volume of calls so we thank you for your patience if you are renewing via the box office. Chester FC highly recommend you use our online ticketing platform as the quickest and easiest method to get your ST.
We will have an announcement on remaining Season Tickets going on General Sale in due course. Stay tuned for further updates.
Thank you for your support!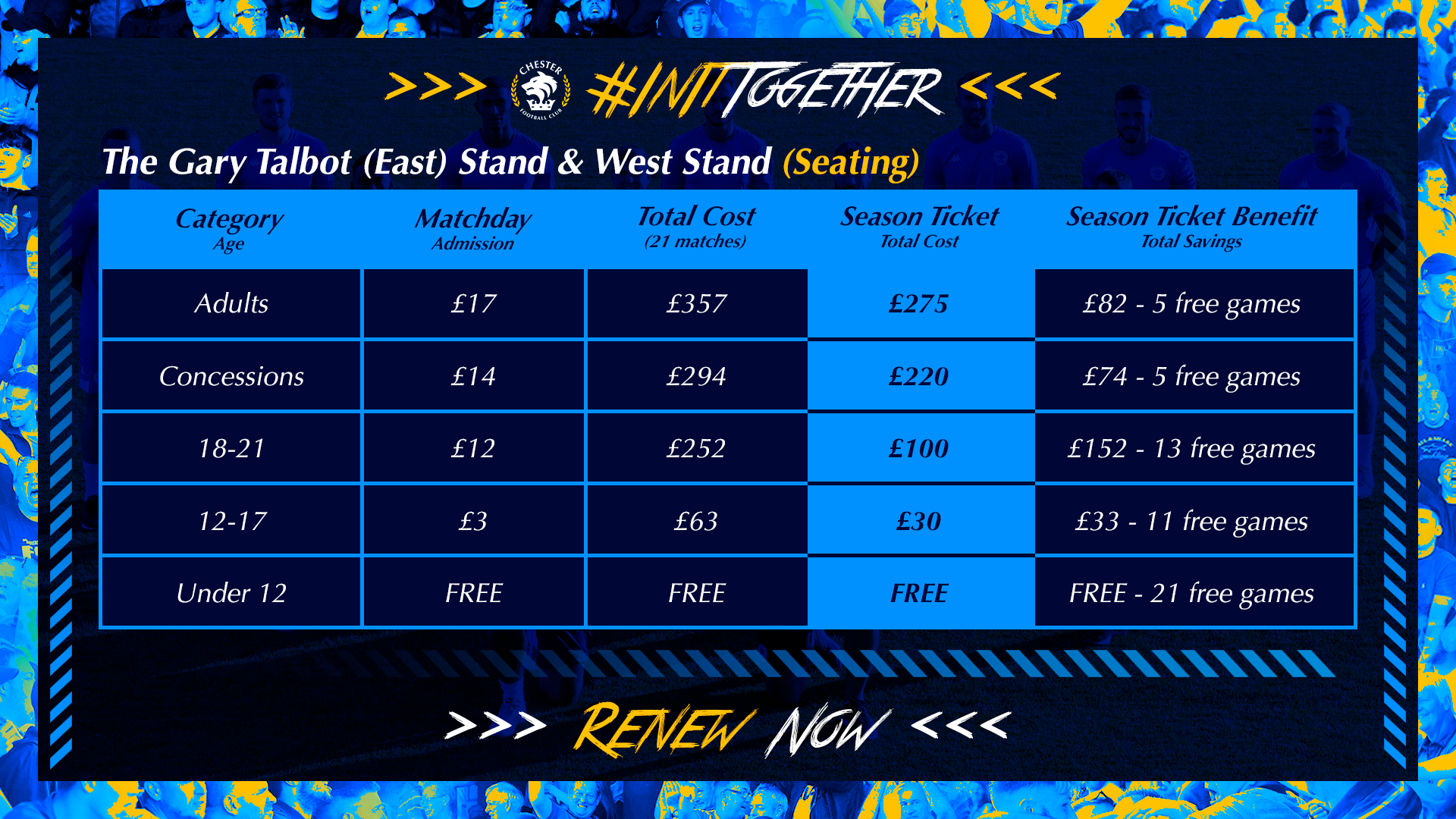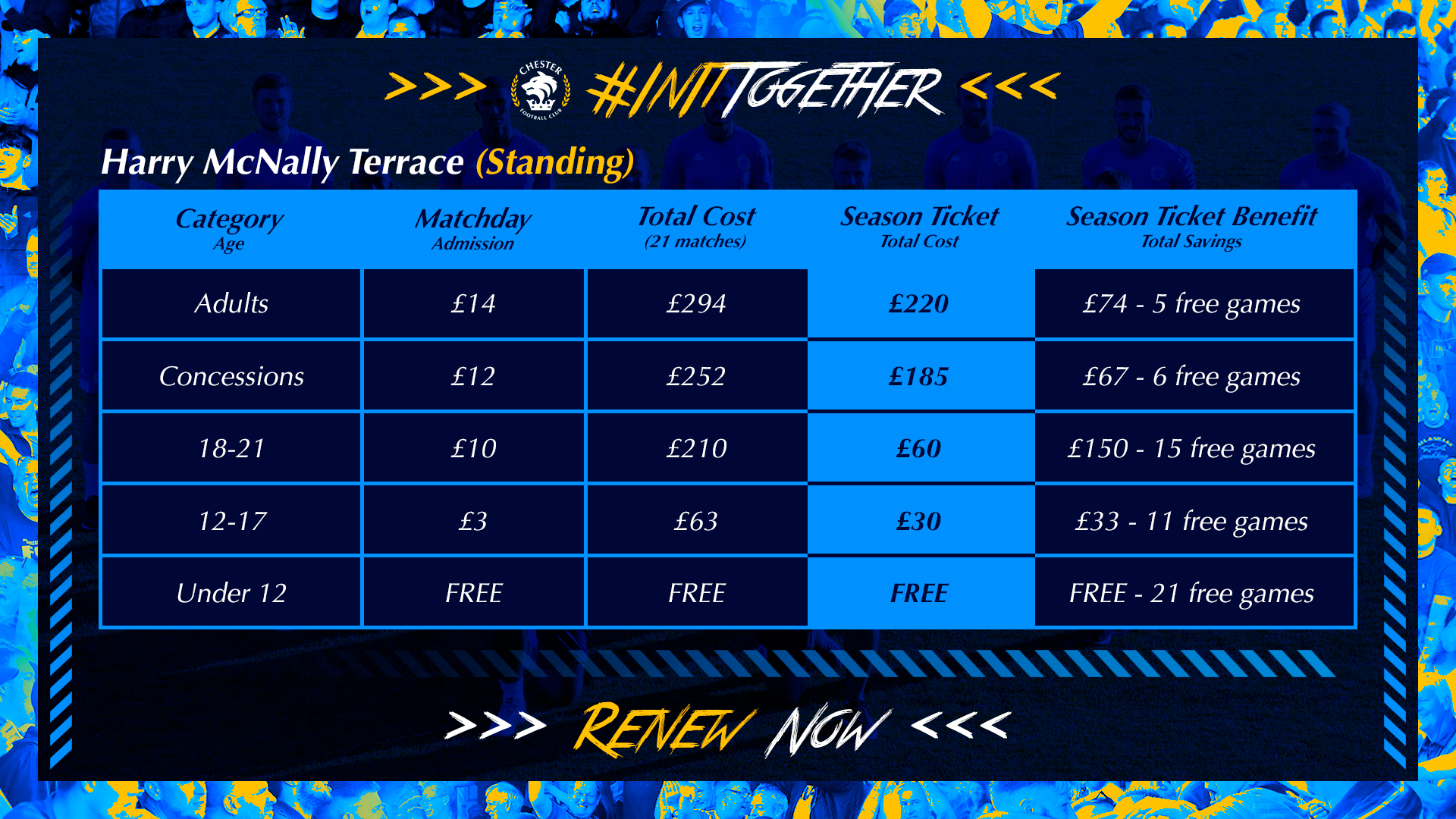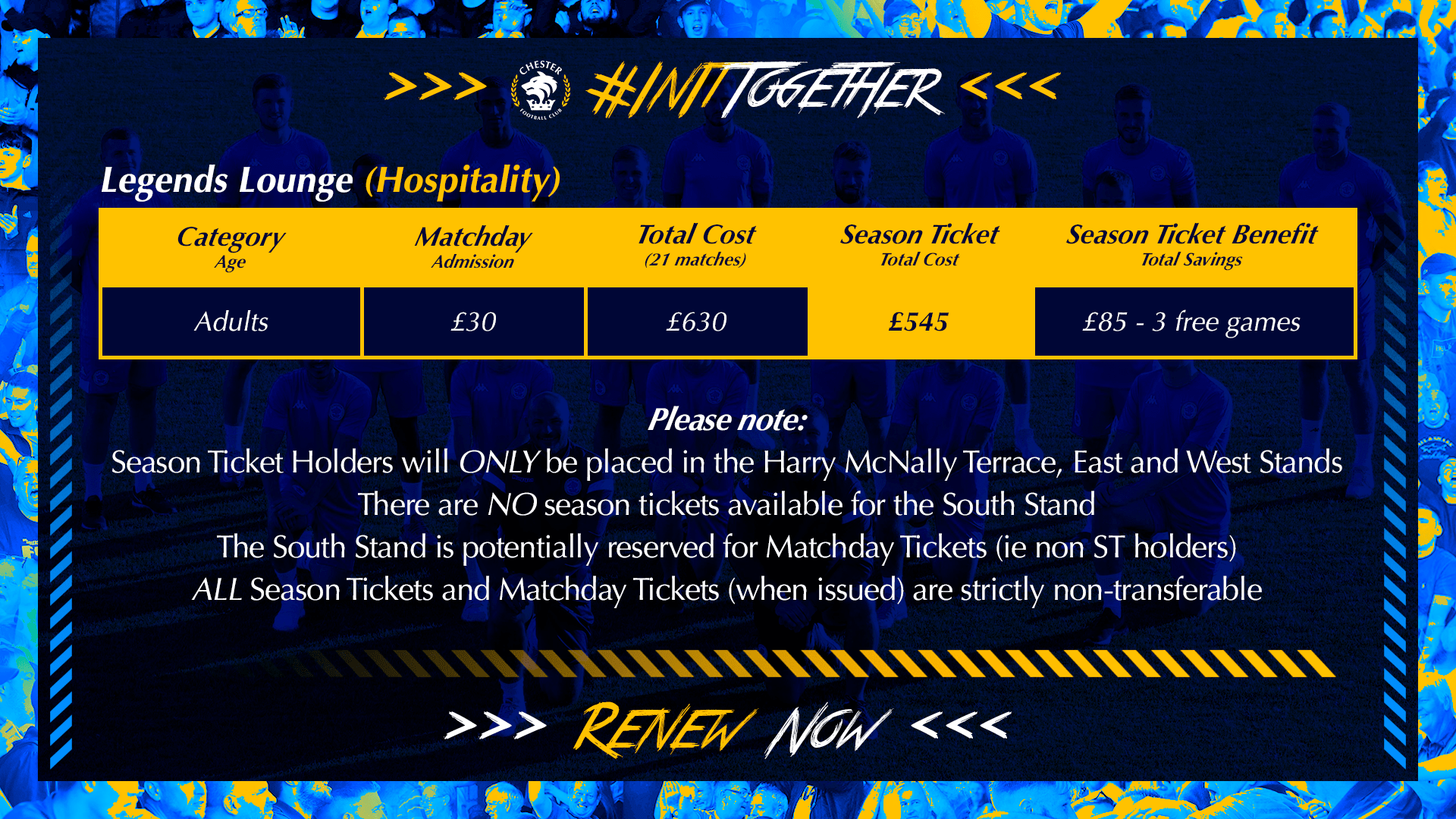 Disabled supporters should follow the process of renewing their season ticket via the online ticketing website, and once their order is complete should email jeff.banks@chesterfc.com with the details of the carer who would accompany them into the Stadium (if applicable).