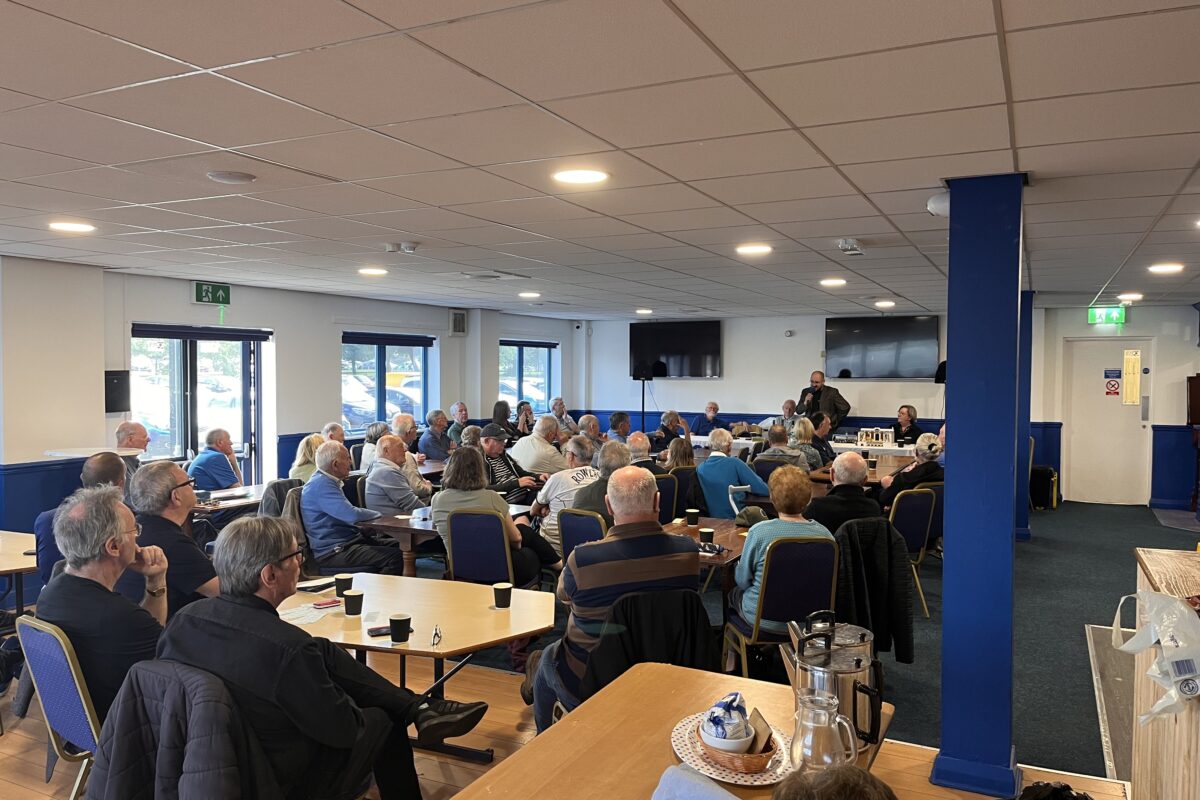 Senior Blues Next Meeting: October 2023
The next Senior Blues meeting takes place this Friday!
NEXT MEETING
WHEN? Friday 6th October at 10.30am
WHERE? The Cestrian Bar, Leap76 Stadium, CH1 4LT
WHO? Drugs in Sport talk with David R. Mottram (more below), plus Blues' Communications Manager Albert Davies
Drugs in Sport – Synopsis
We frequently read attention-grabbing headlines regarding the use of drugs in sport. In this presentation I will explore the truth behind these headlines.
We will begin by reviewing the key events in the evolution of doping in sport, which has led to the present international regulation of doping, through the World Anti-Doping Agency. We will then explore the reasons why drugs and supplements are used by athletes, and it is not just about doping.
I will then outline the rigorous testing procedures for doping in sport before speculating on the extent of drug misuse in sport. Finally, we will discuss the consequences for those athletes who dope.
New members are welcome! Annual membership remains at £10 and renewals will be collected at the meeting. All proceeds from meetings are reinvested in the Club, the principal beneficiary being the Senior Blues Youth Foundation.
---
Chester FC Senior Blues is a group for older supporters who meet monthly and organise regular social activities.
Formed in 2013, largely through the efforts of the much missed Peter Mitchell and Chairman Chris Courtenay Williams, the Senior Blues meet on the first Friday morning of the month in the Blues Bar from August to May.
New members are very welcome with membership costing only £10 a year..
Meetings start at 10.30am and are well attended with generally between 50 and 70 members present. Tea, coffee and biscuits are served and there is a raffle and merchandise for sale
All monies raised is for the benefit of Chester FC, with the principal focus being the Academy, which has received approximately £30,000 to date.
New members are welcome and all money raised goes to the Senior Blues Youth Foundation.