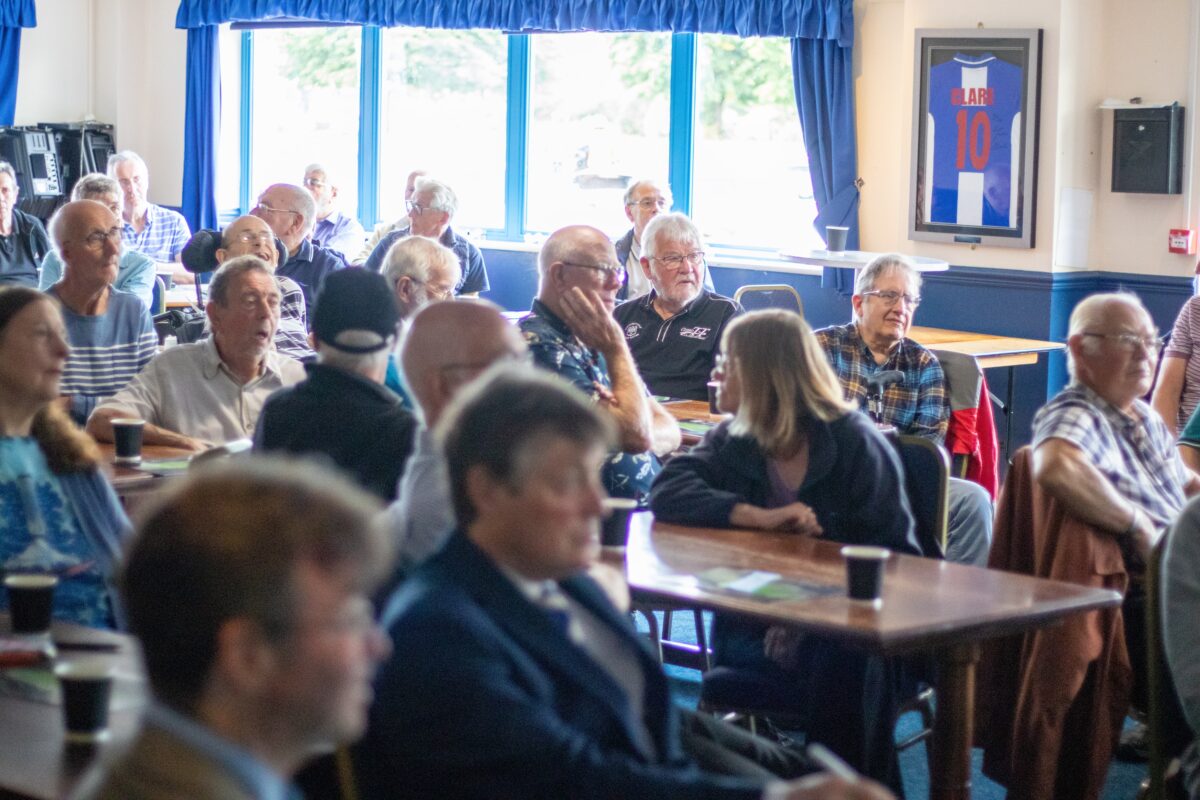 SENIOR BLUES | Update – plus next meeting is Friday!
The next Senior Blues meeting takes place this Friday!
NEXT MEETING
WHEN? Friday 5th May at 10.30am
WHERE? Blues Bar, Deva Stadium, CH1 4LT
WHO? CFU Vice Chair Jim Green, Dee Radio Head of Sport Shane Pinnington, Finance Officer Jan Tunnicliffe and Community Development Worker Ellie Henagulph
New members are welcome!
---
Chester FC Senior Blues is a group for older supporters who meet monthly and organise regular social activities.
Formed in 2013, largely through the efforts of the much missed Peter Mitchell and Chairman Chris Courtenay Williams, the Senior Blues meet on the first Friday morning of the month in the Blues Bar from August to May.
New members are very welcome with membership costing only £10 a year.
---
LATEST NEWS
Goal Nets Fund Raiser Update
The Senior Blues Committee wish to announce that the target of £750 for the Goal Nets Fund Raiser was exceeded, and to thank everyone who contributed. The Club have now ordered the new nets and are awaiting delivery. We will be holding talks with CFU Board members in the near future in order to select the most appropriate project on which to use the surplus funds. Your support has been much appreciated.
Senior Blues Awards
Declan Weeks was voted Player of the Year and Sol Forde was awarded The Peter Mitchell Trophy as the Academy Players' Player of the Year. Both were presented with their trophies before kick off vs Buxton.
Visit to The Gladstone Library
On Friday 28th of April a group of Senior Blues members made a pre-arranged visit to the Gladstone Library, a splendid Victorian building in the heart of Hawarden, and one that many of us have passed many times without realising the history it contains.
We started by enjoying a very welcome coffee in the delightful little cafe, before being given an interesting talk on the history of the building and the Gladstone family. We then proceeded to the main library to see the many thousands of books on display. There were students both young and adult in the various rooms, making great use of the vast collection. Finally we made our way back to the cafe where we enjoyed an excellent lunch to round off another successful day out for a group of Senior Blues.