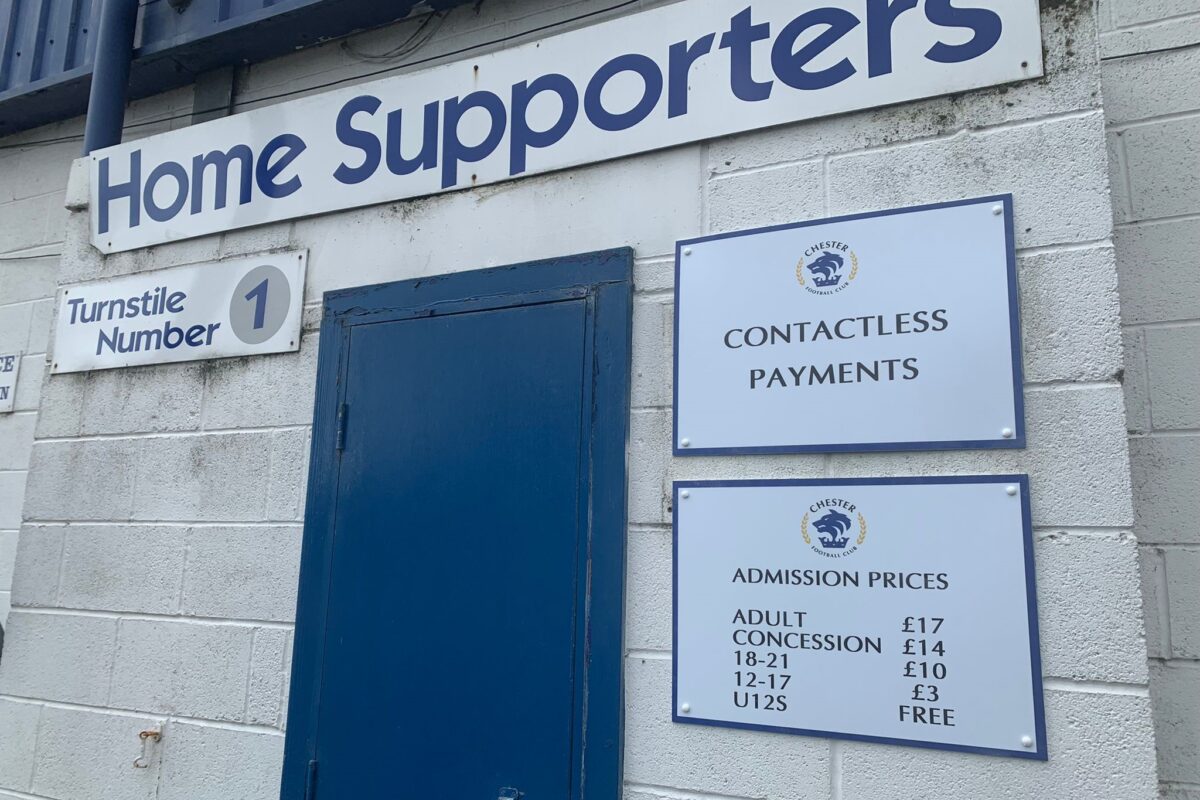 STATEMENT | Matchday Turnstile Issues on Tuesday
Chester Football Club would like to apologise to supporters for the issues experienced accessing the stadium at Tuesday night's game with Marske United.
We recognise these issues resulted in an unsatisfactory matchday experience and have commenced a thorough review to ensure this is put right.
As supporters will be aware, we have introduced new matchday procedures this season, which are designed to minimise risk for everyone in response to the Covid-19 pandemic and improve safety and security for our staff and volunteers.
This has involved investment in an online ticketing platform, upgraded stadium WiFi and card and contactless payment facilities at the turnstiles. As we no longer operate cash turnstiles, we continue to encourage supporters to buy tickets online in advance where possible as this is the quickest and easiest method, or to allow extra time when paying at the turnstiles or making cash purchases at the ticket office.
It was anticipated introducing these changes would create some short-term challenges and we have tried to learn from these and improve following each game, however the experience of some supporters at the FA Cup match on Tuesday evening was not acceptable.
While there were staffing and technical difficulties, we do not wish to offer excuses and will instead focus our efforts on delivering the improvement that is required and commit to providing a better matchday experience for all.
We will provide a further update on what changes will be made in due course.
Thank you for your continued support and understanding.